College students and scratch-off tickets: Is it worth the chance?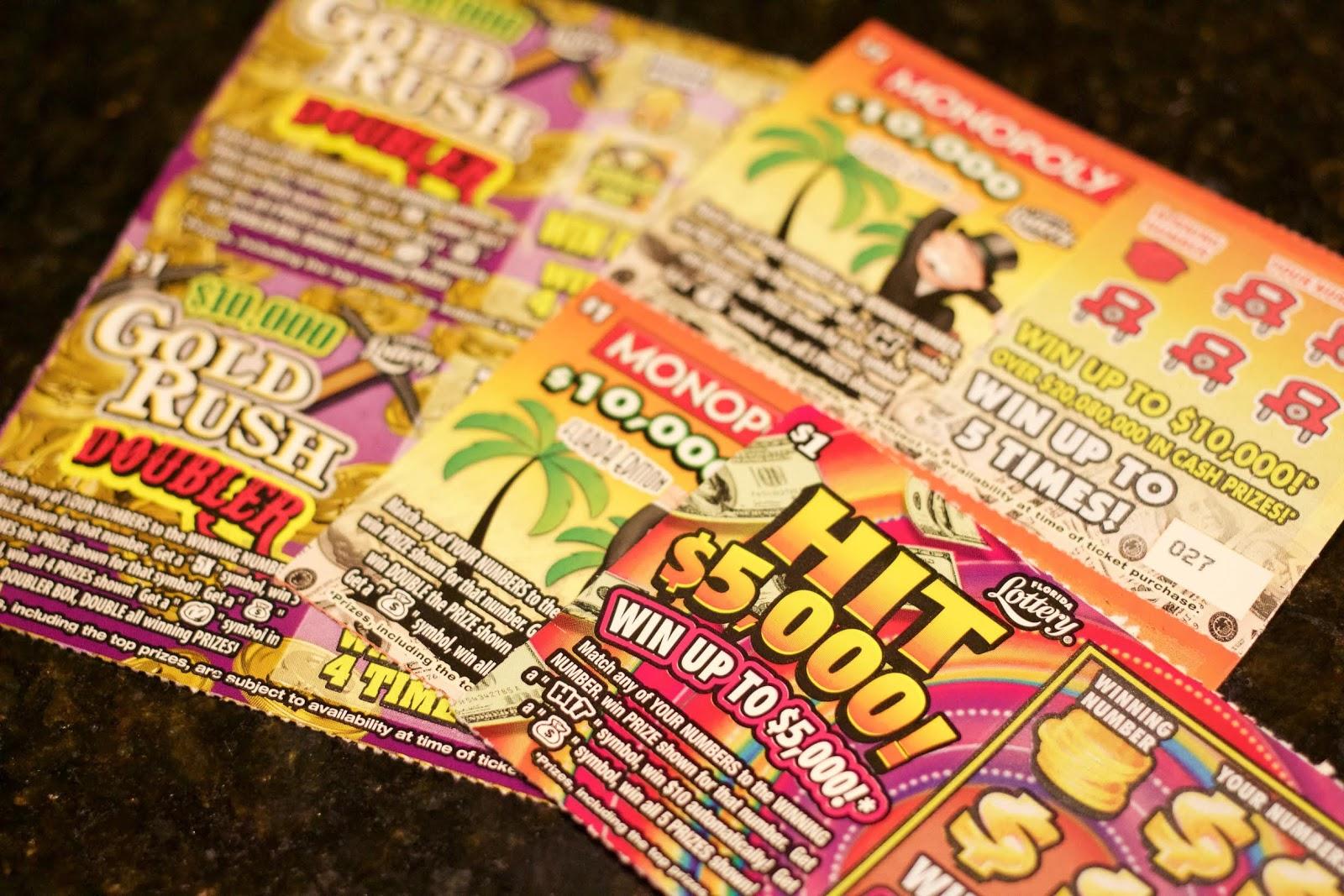 Paying a dollar for a chance to win a thousand: almost too good to be true, right? Perhaps as a college student with a few dollars to spare, you might think it's worth a shot.
According to a story from USA Today, there has been a spike in scratch-off tickets purchased by college students.
Scratch-off ticket sales in the Florida market increased about seven percent in 2016 from the previous year, according to data from the World Lottery Association. The percentage continues to climb and although college students are playing more often, many don't seem to win.
Savannah Little, a senior communication major, said she's purchased scratch-off tickets, but hasn't been a winner of thousands.
"I've purchased the one dollar tickets, because people say there's a better chance in winning, but I've only won three dollars," said Little.
The story suggests that more students avoid purchasing lottery tickets because they feel that the chances are slim, and are convinced that there are greater chances in winning scratch-off tickets.
Indeed, Scott Hochwald, chair of the UNF Department of Mathematics and Statistics, says there are chances in winning a scratch-off.
"You can do that pretty effectively if you buy the whole roll of tickets," Hochwald said. "Who buys the whole roll of tickets? Well, the people who own the stores."
Sophomore statistics major, Julia Sims didn't buy the entire roll, but two years ago, she bought a ticket for five dollars and won $150 in return.
"From that moment, I knew I was a lucky winner," said Sims. "I've been playing ever since."
Sims said when she was younger, she saw her dad buy scratch-off tickets every time they were at a gas store.
Alyson Greene, a sophomore psychology major, got her first scratch-off two weeks ago and said it has become her guilty pleasure.
"I played, of course not thinking I'd win, but I won twenty dollars and that was good enough for me," said Greene.
For Sims, decreasing odds matter little. It's the thought of winning a lot by spending a little that keeps her excited about purchasing a scratch-off ticket.
"The most I've ever won with scratch off is $500 and people tell me that my odds of winning again decrease but I don't care," said Sims. "I like the gamble. Nothing to lose but a few dollars, and if I win back my money I'm still happy."
—
For more information or news tips, or if you see an error in this story or have any compliments or concerns, contact [email protected].