UNF Surf Team: A force to be reckoned with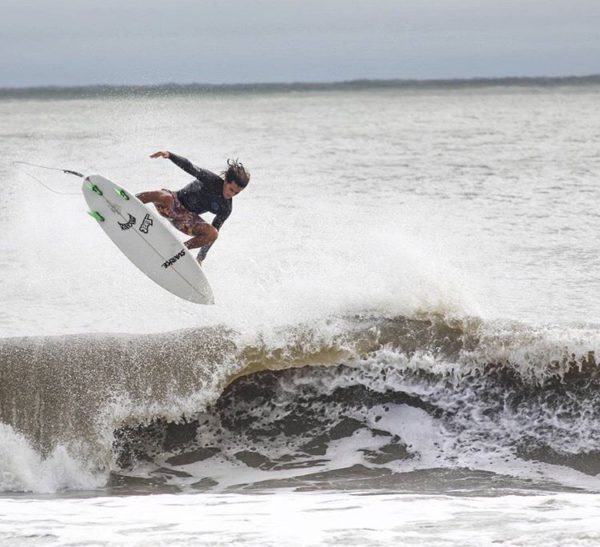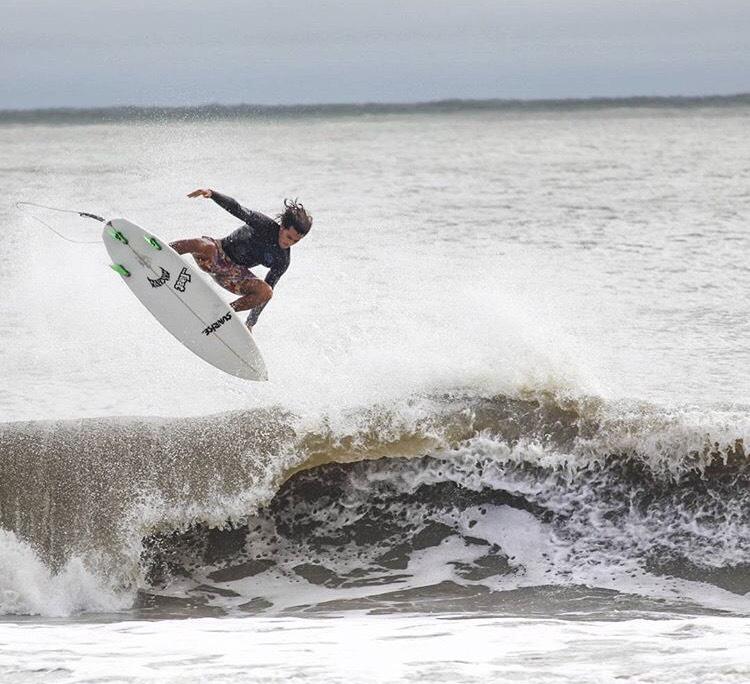 The UNF surf team has done it again, winning its third consecutive East Coast Collegiate Surfing Championship to punch their ticket to head to California.
The team is relatively underground on the campus community but has made waves on the national scale year after year.
For the past two seasons, the surf team finished second in the nation in the National Scholastic Surfing Association. During these seasons, the team won in the individual men, individual women and individual longboard divisions, but not in the same competition. To win it all, two of the three events need to be won in the same tournament.  
"Not many people know that we are a legit organization that actually competes at the national level," said RJ Berger, president of the club.
The club-based team was founded five years ago and currently has more underclassmen than previous years. Not everyone in the club competes. For some, the club provides surfing lessons and a chance to spend time at the beach.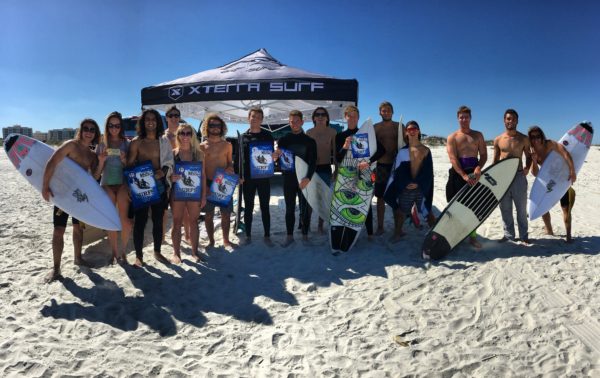 The surf team's highest finishing placement had previously been third in East Coast Collegiate Surfing Championship. That all changed when the surf team won its first east coast title in April 2015, knocking out the reigning champion University of North Carolina Wilmington (UNCW), a squad that had six consecutive east coast wins.
That win sent the team to the national level to compete against the larger west coast field for the National championship.
On average, UNF sends three teams to the regional competitions. On each team, there are six male short board surfers, two female short board surfers and a long board surfer of either gender.
"We have a really good participation within UNF for a surf team," said Corey Howell, captain of the team.
The following year the surf team looked to defend their title on the east coast. Not only did they keep their title but defeated UNCW for the second time to head to the nationals in sunny California.
On the homefront, the team gives back to the local community through free services like teaching students how to surf.
The UNF surf team's popularity is steadily growing through social media and the support of local restaurants like the Salt Life Food Shack. Monthly meetings are held at 8 p.m. on the first Tuesday of the month at the local eatery.  
—
For more information or news tips, or if you see an error in this story or have any compliments or concerns, contact [email protected].