A closer look at UNF cheerleading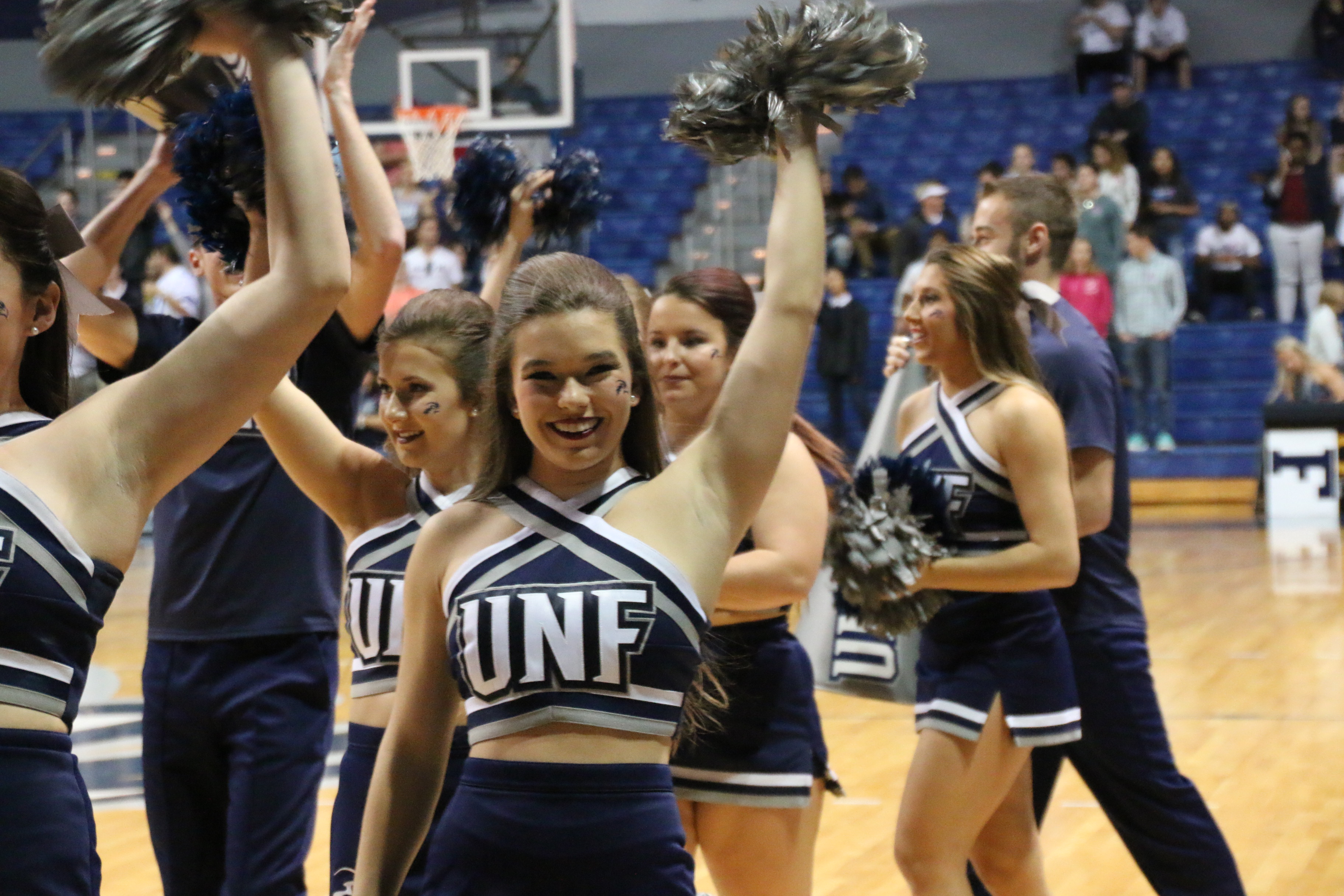 Waving pompoms and holding up signs for fans isn't the only thing the North Florida cheer team does. They also double as a competitive force with a major goal of going to nationals and performing one of their hardest routines of the season.
Their hopes were cut short last season after the team was pulled out of the competition due to injuries. But, the Ospreys didn't let that affect their performance this season and came out strong with a fourth-place finish at the NCA & NDA Collegiate Cheer and Dance Championship in Daytona Beach, Fla.
"This year our veteran returners were gung ho about getting to nationals and not letting injuries or different things we encountered interfere with that," Head Coach Nikki Mills said.
Mills, a former collegiate cheerleader herself has been coaching the Ospreys for four seasons, her first year serving as the assistant coach. Mills can be seen on the sidelines of the UNF Arena giving directions to her squad for the best routine.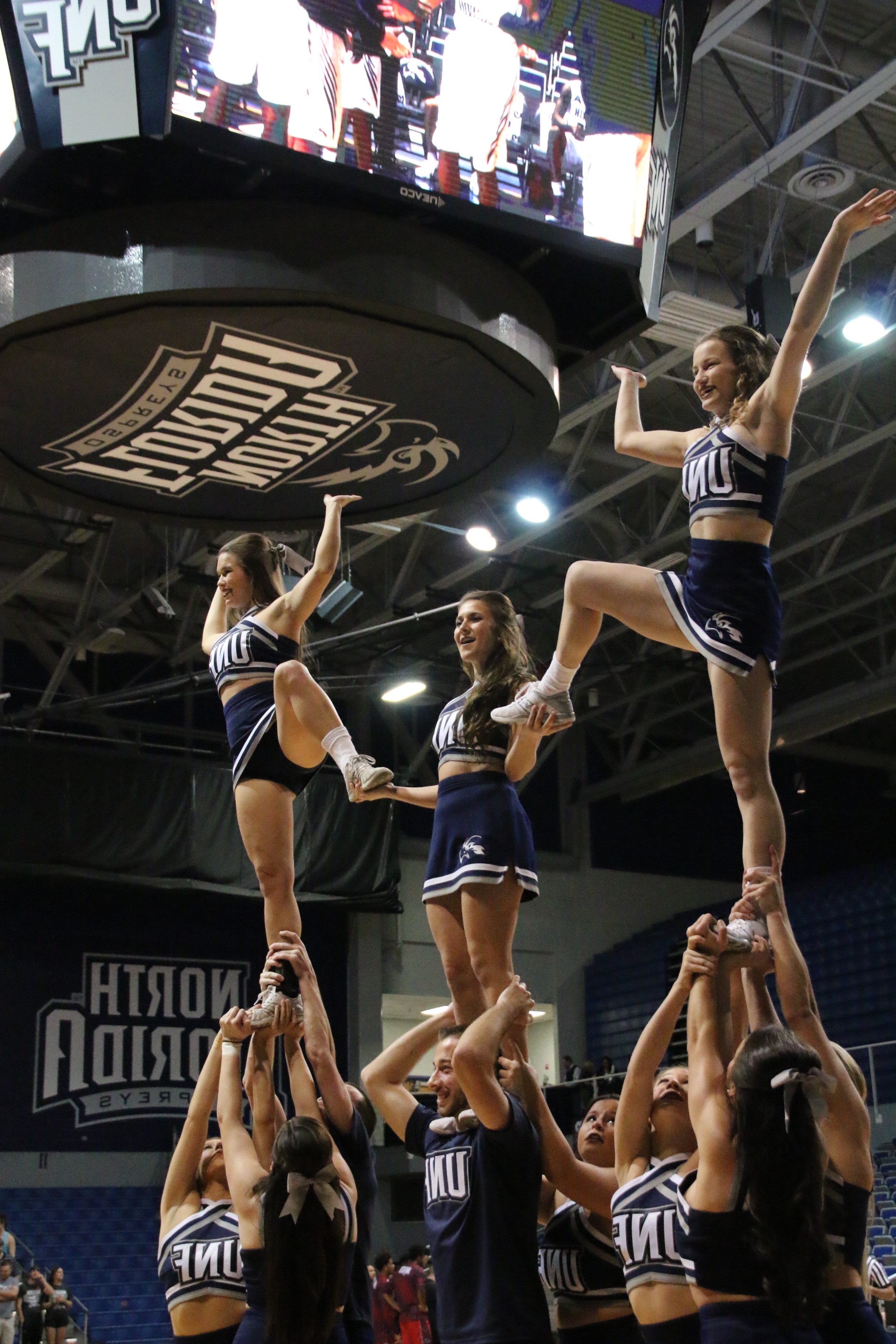 When August rolls around, the team leaves the UNF Arena behind and heads to the NCA camp in Myrtle Beach, S.C. where they compete at a high level against other schools. Their performance at NCA camp determines whether or not the UNF team will receive an invite to compete at nationals.
Ashlyn Howell, a sophomore sports management major, is a flyer and base for the Ospreys. She competed in the NCA nationals for the first time this season as a collegiate cheerleader.
"There is a lot things that go into just getting our bodies mentally and physically prepared [to] just do full outs [in competition]," Howell said.
For the regular season there are three practices a week for three hours each, along with a trio of mandatory strength and conditioning meetings. The week before the NCA nationals, the team moves practices outside to become comfortable with the weather conditions for an outdoor performance and increase the number of practices.
"Closer to nationals we were on average practicing four to five times a week," Mills said.
Taylor Moore, a four year veteran, has seen the growth of the program during her time on the team and has simple goals for her last season as an Ospreys cheerleader this fall.
"I would really like for us to win nationals this year and just to see everyone grow as an individual as well," Moore said.  
With their season in the books, the North Florida cheer team made history. Coach Mills says the fourth place finish doesn't appear to stop their momentum heading into next season.
"In our division, despite placing fourth place, we had the highest difficulty skill for both stunts and pyramids, and we had the highest technique score," Mills said. "So that just speaks volumes for the ability of the team and the standard we hold for collegiate cheerleading."
__
For more information or news tips, or if you see an error in this story or have any compliments or concerns, contact [email protected].