Duval County under tornado watch; Severe T-Storms expected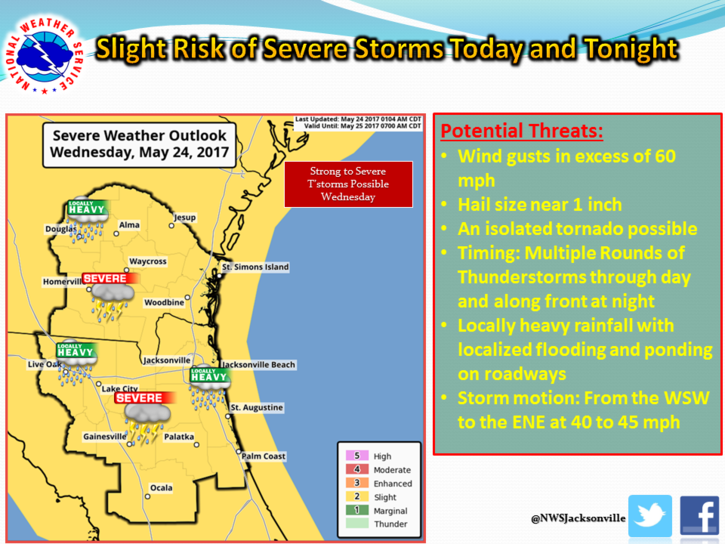 Jacksonville and Northeast Florida are under severe thunderstorm warnings all day Wednesday, according to the National Weather Service.
Due to the severe weather, Duval and many other surrounding counties are also under a tornado watch until 6 p.m. Severe storms this afternoon are expected to result in 2-3 inches of rain. With this heavy rain, localized flooding is likely in parts of Northeast Florida.  
Other potential threats include wind gusts over 60 mph and hail size up to the size of quarters.
Heavy rainfall is expected through tonight and early Thursday.
Classes are continuing as scheduled today.
—
If you'd like to respond to this opinion or have a viewpoint on something else, send a letter to [email protected].