UNF student athletes earn postseason honors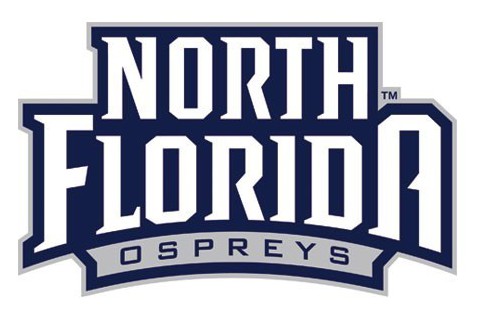 North Florida student-athletes have once again shown that they not only shine athletically but also in the classroom and nationally.

Track & Field
Five Ospreys joined the ASUN Academic All-Conference family this year. These student-athletes are: Juniors Eden Meyer (4.0 GPA), Grace Meyer (4.0 GPA), Bradley Langenberg (3.4 GPA), Tyler Stahl (3.46 GPA) and sophomore Fynn Timm (3.8 GPA).
"Their passion for running is strong, but their drive to be successful in the classroom is even greater," said Head Coach Jeff Pigg.
Eden Meyer also brings home the ASUN Scholar-Athlete of the Year. The biology major joins her twin sister Grace Meyer, a political science and economics double major, as the only Ospreys to be on the women's list this year. This honor marks Grace Meyer's third ASUN All-Academic Honor and second for sister Eden Meyer.
"These student-athletes are the whole package and are great ambassadors for the track program and the University of North Florida," said Pigg.

Softball
Sophomore Navia Penrod became the third Osprey to be selected to a regional team after earning National Fastpitch Coaches Association All-Region third team honors.
The utility player had a fantastic season leading the ASUN with a .422 average. As if leading the ASUN wasn't enough, Penrod become the program leader with 87 hits making her third in the nation.
Penrod's success helped the Ospreys to finish out the season 31-27, finishing third in the ASUN conference.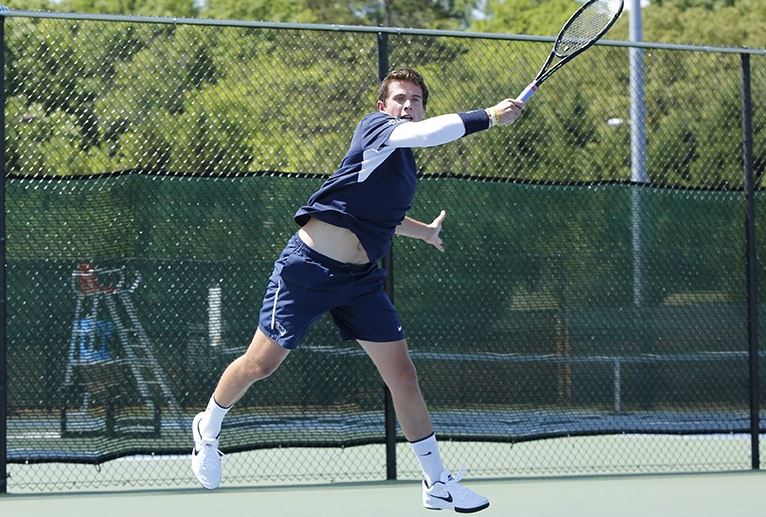 Tennis
After an impressive year by senior Jack Findel-Hawkins, the Osprey won multiple honors as he continues his NCAA tournament play.
Findel-Hawkins won the the Intercollegiate Tennis Association (ITA) Southeast Region Senior Player of the Year honor and gained All-America status.
Findel-Hawkins, back-to-back ASUN Player of the Year, finishes up his career with 59 singles wins, 27 of them being at the No. 1 position. Overall this season, the senior is 28-3 and of his four years he has made it to the NCAA tournament three times.
"Over the four years, he has been consistent in both singles and doubles nationally-ranked player and worked really hard," said Head Coach Mark Finnegan.
"He has faced a lot of adversity through injuries, but he always came back stronger and tougher."
Findel-Hawkins becomes the third Osprey to be the ITA Regional Senior Player of the Year with the last Osprey winning in 2003.
He became the first in the Ospreys' Division I history to be an ITA All-American after defeating No. 52 Sasha Gozun of USF at the NCAA tournament on May 25.
Findel-Hawkins would go on to win his doubles-match later that day and tying the fifth place record for most singles wins with 61 wins.
"I am super happy to be an All-American. I feel incredibly honored, not only for myself but for our university as well," said Findel-Hawkins.

Baseball
Eight Ospreys earned honors this postseason with seven on the 2017 ASUN All-Conference Teams and one Osprey on the All-Academic Team.
These student-athletes are: seniors Alex Merritt, Chris Thibideau, Matthew Naylor (redshirt), Tyler DuPont (redshirt), Patrick Ervin (redshirt),  junior Yahir Gurrola, sophomore Frank German and freshman Cooper Bradford.
The ASUN First Team All-Conference announced that Merritt, Naylor, German and Gurrola made the list.
On the ASUN Second Team All-Conference included Ervin, Thibideau and Bradford.
The Ospreys also had one player recognized on the ASUN All-Academic Team. With this honor, Dupont becomes the tenth Ospreys in school history to make the All-Academic Team.
—
If you have any compliments or concerns regarding this article, please email [email protected].