Professor Spotlight: Katie Monnin on teaching graphic novels, exploring Garfield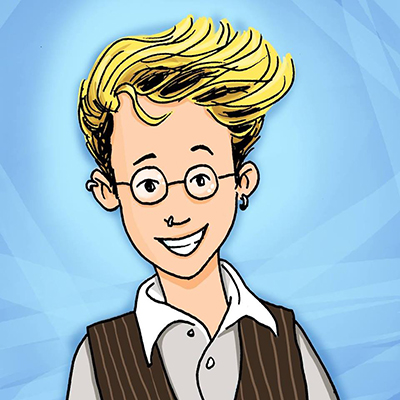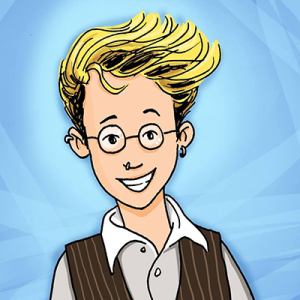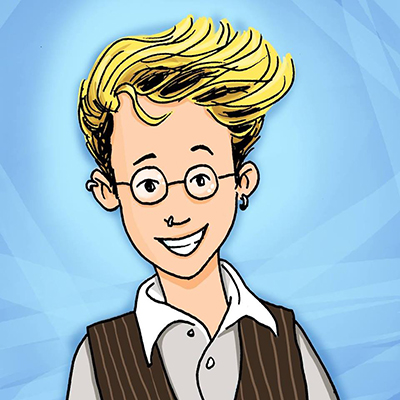 Before the doctorate and the nine graphic novels, Katie Monnin wasn't an avid reader of graphic novels. In fact, her appreciation for them came from a friend she knew in graduate school. Monnin initially wasn't open to the idea, she actually considered herself above them.
"My friend said I need to read this graphic novel and I said, 'I'm not reading that. That's not real reading, that's low brow,'" Monnins said.
She politely took Maus, an influential graphic novel by American cartoonist Art Spiegelman, which was the first graphic novel to win a Pulitzer Prize in 1992. At the time, Monnin didn't believe there was such thing as a "literary comic."
"So I put it on the shelf and three months later when I was cleaning, it hit me on the head. I was a little superstitious, so I said, 'Ah, well, I should probably read this,'" Monnin said. "So I sat down, and I was like 'Aw snap. This is literature and I'm the dumb one.'"
Now, Monnin's graphic novel studies are extensive. Monnin has written nine novels about teaching and illustrating the importance of graphic novels and visuals in the 21st century.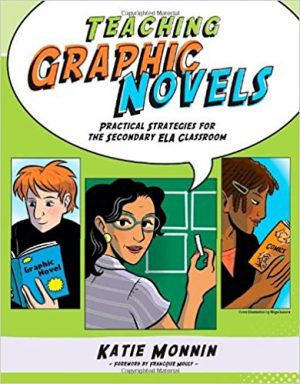 She elucidated that in her own graphic novel, Teaching Reading Comprehension with Graphic Texts: An Illustrated Adventure, she talks about the importance of teaching graphic novels and the crucial moment in her life when Maus hit her on the head.
Monnin's teachings also included a collaboration with the legendary Garfield creator Jim Davis. Garfield is still read by over 100 million readers a day, and the lazy, sarcastic orange cat is an iconic image in pop culture. The Garfield Reading Assessment, (conducted in 1990) is still cited by academics in the education and literacy field today.
"People forget that Garfield was the demarcating point in defining literacy and being literate in the last couple decades," Monnin said.
In Monnin's ninth graphic novel, Teaching Garfield in 21st Century Elementary Language Arts, Monnin and Davis both expressed an interest in teaching graphic novels in the classroom. Monnin explained that Garfield hasn't been moved from the "qualitative and statistical data" from the last few decades, and that Garfield needs to be "contemporized."
"I want to make Garfield modern again," Monnin said. "I want to write a book about that."
Monnin shared this proposal with Davis, who emailed her a year later and asked if she was still interested in writing that book. Davis was helpful, and he gave her access to the Garfield database for free.
"He [Davis] isn't interested in making money, he's interested in making people literate, and I think that says a lot about someone," Monnin said. "He's really down to earth."
When asked about the benefits of teaching graphic novels to children, Monnin explained that, "We teach kids to read with images and visuals…and then all of a sudden, there's this 'third or fourth year line,' where we take all those things [visuals] away and say, 'Now we're going to really learn.'"
"Supposedly, the visuals don't matter," Monnin said. "But in my scholarship, or anyone in new-media or digital scholarship would tell you that post-2001 we are living in the greatest communication revolution of all time."  
Monnin said that graphic novels can provide a platform for reading in the 21st century. On her recent trip to South Korea, Monnin expressed that the literacy learning world is becoming much more balanced, and that she would like to see more of that visual and print balance in American classrooms as well.
"Print text can no longer be the star of our show," Monnin said. "The benefit for any age group is visual and print text, fifty-fifty. We're reading with both, so we need to teach reading with both."
For more information on Dr. Katie Monnin's novels and literacy work, feel free to check out her website.
__
For more information or news tips, or if you see an error in this story or have any compliments or concerns, contact [email protected].