JSO helps rescue an Osprey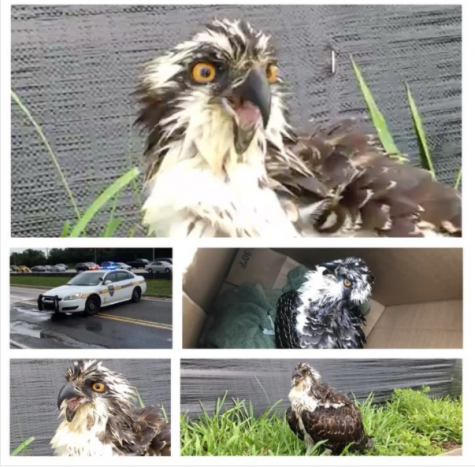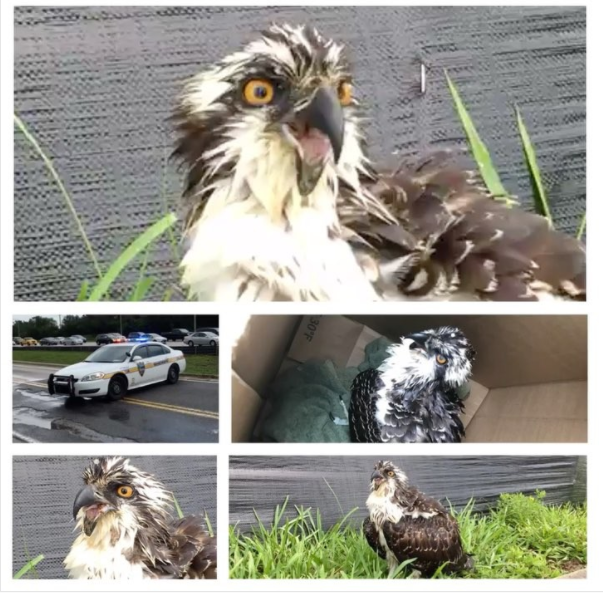 The Jacksonville Sheriff's Office and a good Samaritan helped to rescue an injured osprey on Jacksonville's Southside on June 12.
According to JSO, a person saw the bird flying with a large snake, that was weighing him down, before hitting a car. After Officer Grinberg respond to the call, he found out that the osprey had hit the car over 24 hours before.
"The bird was cold, wet, seemingly in shock and barely was able to flap its wings. Its lower beak was fractured and dangling," JSO stated.
The osprey is now at the Hidden Hills Animal Hospital where he is receiving treatment.