Tuition may be completely covered for Bright Futures Academic Scholars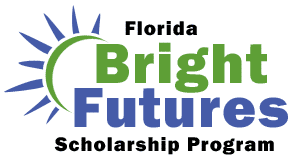 Correction: A previous version of this article said that the bill had been passed, the bill is currently on the governor's desk. Spinnaker takes accuracy very seriously and regrets the error.
Starting fall of 2017, Florida Bright Futures Academic Scholars could receive complete coverage for tuition under new Florida legislation if signed by Governor Rick Scott.
Current and incoming scholars may have all of their tuition covered and another $300 for textbooks during the fall and spring semesters. Before the new legislation, scholars received $103 per credit hour. The Florida Bright Futures Academic Scholarship is the highest of the three Bright Futures scholarships.
The cost to attend UNF per credit hour is $175.50 for an undergraduate Florida student (non-Florida $655.63) and $493.68 for a Florida graduate student (non-Florida $1044.42).
"We are making huge strides toward keeping the best and brightest students in Florida," said State Rep. Amber Mariano, R-Hudson.
The requirements for Future Academic Scholars recipients has climbed in recent years, 2016-17 recipients needed to score a 1290 on SAT or a 29 on the ACT, a 3.5 weighted GPA and a 100 service hours completed to earn the scholarship.
The other scholarship recipients' award amounts will remain the same. Florida Medallion Scholars and Florida Gold Seal Vocational Scholars will continue receiving $77 per credit hour and Academic Top Scholars will receive $44 per credit hour.
Gov. Scott has until June 20 to sign the bill.
—
For more information or news tips, or if you see an error in this story or have any compliments or concerns, contact [email protected].