UNF continues dog DNA testing program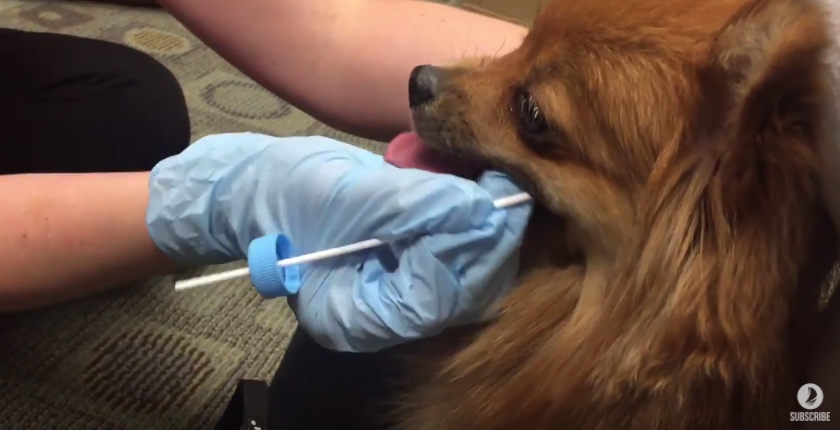 With the amount of dog poop reduced drastically since last year, the university has decided to continue the DNA testing of dogs that live in the Flats.
"We've found the program to be successful. We've definitely seen an improvement as far as less feces around the [Flats]," said Bob Boyle, director of housing and residence life. "It's keeping the property and community clean and healthy so we are continuing it for a second year."
Krystina Glasner, an interior design junior, thinks the initiative has worked, and has noticed less dog poop being left. However, she recently had a run-in with people not cleaning up after their dogs.  
"I parked [my car] and I opened my door and there was dog poop right there on the concrete," said Glasner. "When I did step in the dog poop I came right here [to the clubhouse] and told them it's there, I stepped in it and it's all in my apartment now and I have to clean it…I hope that [owner] gets fined."
Residents of the Flats have been held responsible for not cleaning up their dog's droppings, and faced financial repercussions. But sightings of dog poop were few and far between.
"We did have to hold a couple students accountable," Boyle said. "[The] initial cost is $50 for leaving poop. Follow up could go up to $100 or contractual approaches…[but] we haven't had any repeat offenders."
Dogs that were swabbed last year do not have to be re-swabbed, as their DNA data rolled over. New dog residents will have to pay the $50 to get their DNA collected on top of the pet fee.
—
For more information or news tips, or if you see an error in this story or have any compliments or concerns, contact [email protected].