Tuition now completely covered for Bright Futures Scholars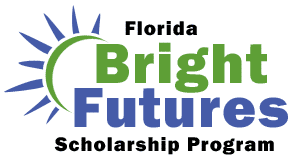 Students in the highest tier for Bright Futures will now have 100 percent of their tuition paid for and an extra $300 for textbooks starting in the fall. However, this will only last for one year unless legislation makes it permanent next year.
Students in the Florida Academic Scholars tier previously received $103 per credit hour leaving the students to make up the difference. The cost for a UNF undergraduate student per-credit hour is $175.50. 
The money will be available for use over the summer and an extra $300 will be designated during the fall and spring semesters for books.
The money is coming from the Appropriations Bill, and will only be available for one year, unless it is made permanent by legislation in the Florida Senate. The other Bright Future recipients will continue to receive the same amount of money.
The requirements to be a Florida Academic Scholar is very high. Students needed to score a 1290 on SAT or a 29 on the ACT, have a 3.5 weighted GPA and a 100 service hours completed to earn the scholarship for the 2016-2017 school year.
Earlier this year Gov. Rick Scott vetoed the Higher Education Bill, which would have made this change permanent, because he thought that passing the bill would be detrimental to community colleges.
—
For more information or news tips, or if you see an error in this story or have any compliments or concerns, contact [email protected].