MSERF: UNF's newest research facility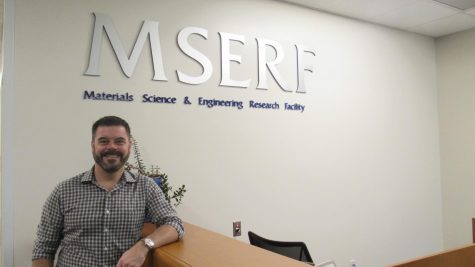 Tucked between a wall of plywood and construction zone is a little known research facility that will open for the UNF community this fall.
Dr. Paul Eason, an associate professor of mechanical engineering, founded the Materials Science and Engineering Research Facility, otherwise known as MSERF.
Compared to other larger universities, a research facility was not high on the priority funding list at UNF. Eason wanted to change that.
"Starting about eight years ago I started working with the administration to try to get money from the state legislature to create an electron microscope lab here at UNF," Eason said.
Last year, UNF received the recurring funding from the state legislature under the Advanced Manufacturing and Materials Innovation bill. 
"So with the money that came, we founded MSERF and we are hiring three materials engineering manufacturing engineering faculty," Eason said." So there will be new professors, new classes to come along with this."
Unlike other places on campus, the faculty will not have offices located in MSERF. Instead, their physical offices will be within their department building.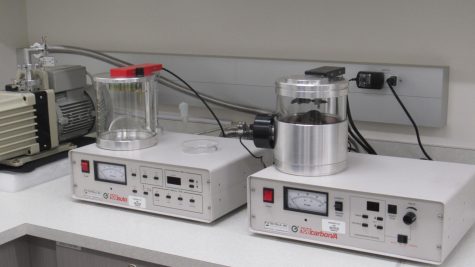 The facility has specialized flooring that keep the integrity of the research intact and undisturbed by the simple vibrations of walking and jumping. Even the vibrations from a skateboard wheel on the sidewalk could damage the research.
Nine rooms will house a variety of instruments available for access, with over $1 million worth of equipment in the facility. 
MSERF has an exclusive contract with Shimadzu Corporation and Tescan, who provide the equipment.
Eason sees MSERF as another resource for the UNF community to use in the advancement of science.
"It is not a major, but it is a service lab that will serve the entire university. So researchers from chemistry, physics, biology and engineering will all use this facility," Eason said. "And they write the equipment that we have in here into their grant proposals. So it is a resource for all of campus."
Currently there are electives in chemistry, engineering and physics majors that teach about different research methods and equipment. Now, there will be a physical lab with the equipment for hands-on exposure.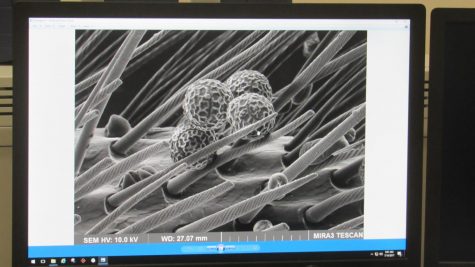 "Students will be allowed and have access, but it would probably be a much more isolated group of folks that actually get to use the microscopes as opposed to seeing the microscopes," Eason said.
There will be a fee to use the equipment, with it being cheaper for UNF staff and students. Most undergraduates will be with a professor who will be billed to their research grant.
MSERF will hold student tours of ten or more with Eason who can be contacted at [email protected].
—
For more information or news tips, or if you see an error in this story or have any compliments or concerns, contact [email protected].