A look at UNF's on-campus preschool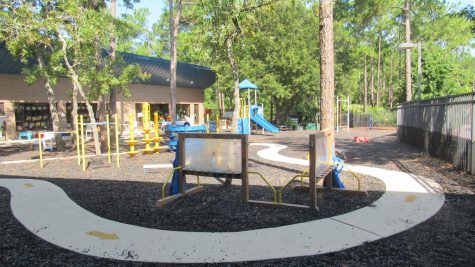 Stand two feet from the iron gates of the UNF preschool and the sounds of children can be heard in the air.
Children standing as high as the average college student's knee play and learn in the educational-based center just steps away from Gray Lot 14.
Jennifer Fuller, assistant director, has worked at the preschool for a year and a half, and says each day is different from the next.
"On a typical day, we will have 80 children. However, we have close to 100 families enrolled because we have some children that come Monday, Wednesday, Friday and some children that come on Tuesday, Thursday," Fuller said.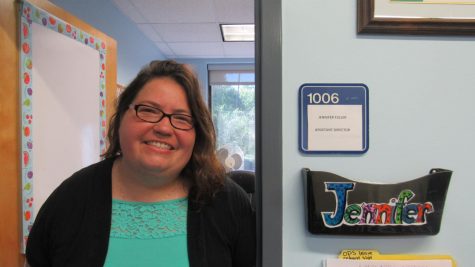 The preschool started in 1975 as a drop-in center for students while they headed to class and still serves a similar purpose today.
UNF students, faculty, staff and the general population can enroll their children in the program.
"For a [UNF preschool] student, we do have rates that are based on Monday through Friday," Fuller said. " And then we also have rates that you need [for] two days a week."
Enrollment is connected to available space in the preschool with a non-refundable $35 fee per family for each semester.
The preschool also offers Voluntary Prekindergarten slots with a fee of $70 per week for UNF students whose child is not already in the program.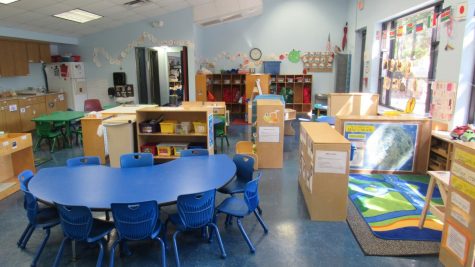 In the four-classroom center, the youngest children are 2 1/2 years old with the oldest at 5.
Each classroom holds 20 students and two teachers. In these kid-friendly classrooms full of miniature chairs and tiny tables, areas are labeled for the learning to never stop for the students. Children can even learn about diversity with the colorful wording in different languages.
UNF preschoolers can also be seen trekking across campus for their on-campus field trips.
"We are a very educational family here at UNF. Being apart of the university, education comes first for our children,"  Fuller said. "The atmosphere here [at the preschool is] that we are always learning, we are always providing students with extracurricular activities as well as experiences."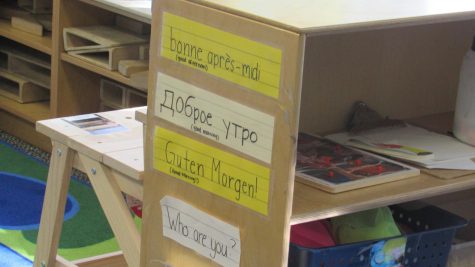 Majors related to children such as education and psychology can also gain hands-on experience and a part-time job without leaving the campus. Along with being able to work with the children, UNF students can observe the classes for their own assignments.
To continue to grow as a program, information can be seen on-campus and on UNF's main website.
"Throughout the year too, we pass out flyers at the cashier's office and registration for our new students coming on board to know about us," Fuller said.
No matter the semester, the UNF preschool adds another opportunity for interactive, outside the classroom learning for the big kids on campus.
—
For more information or news tips, or if you see an error in this story or have any compliments or concerns, contact [email protected].