New Osprey Productions Director plans changes and addresses cancelled concerts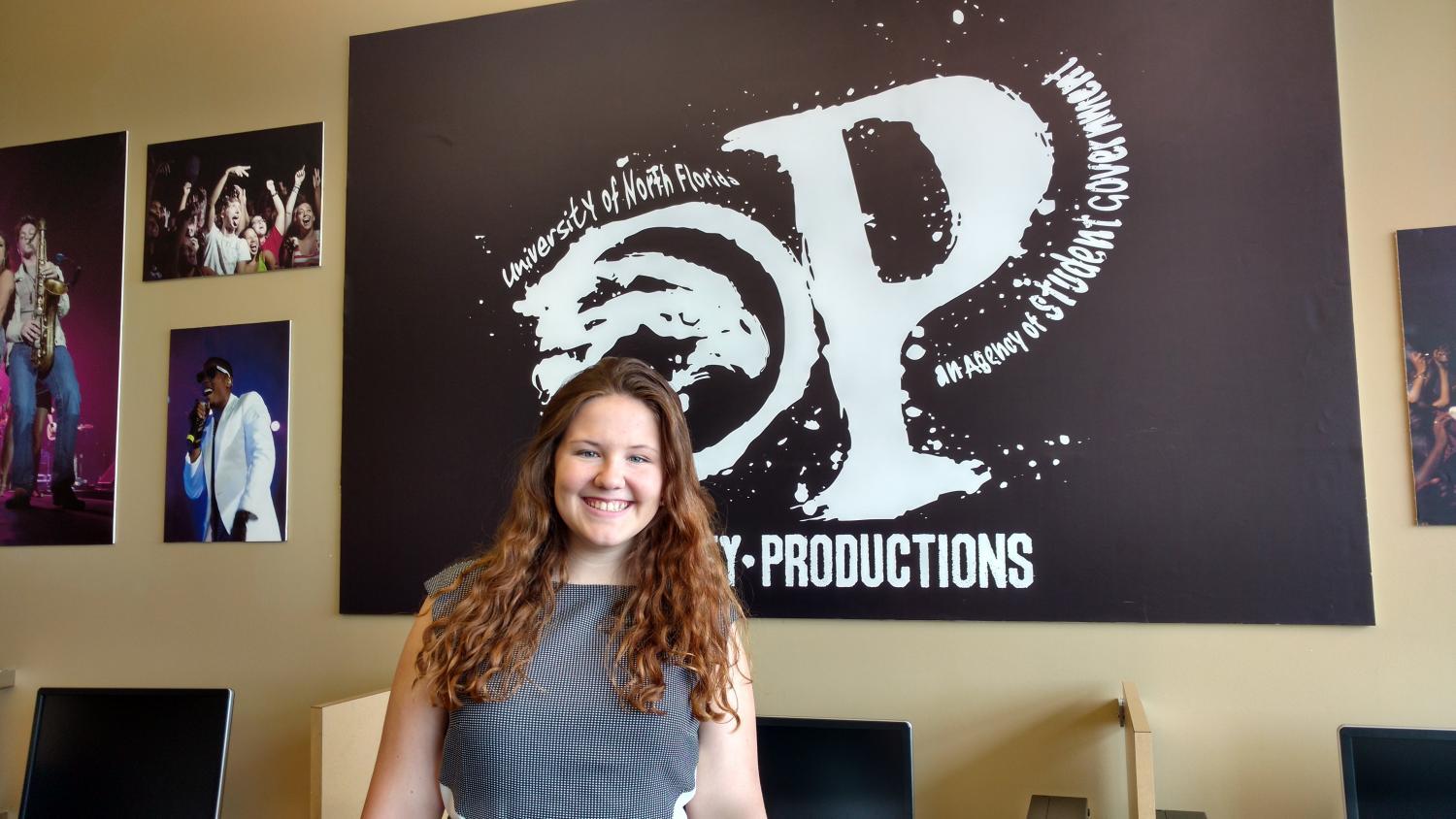 Osprey Productions will rebrand and hold more student focus groups this year, according to the new director, Rachel Bryant. Bryant, a senior political science and history major with a minor in Chinese, took over as director in June.
Bryant said her main goals are to increase the volunteer base, recruit more underclassmen and to rebrand OP. Part of the rebrand will involve hiring a graphic design coordinator and marketing coordinator, who Bryant says will change the face of OP.
"We've had our logo around since the '90s," she said. "So we're looking to move into the 21st century this year."
Bryant also addressed OP's recent issues with cancelled events. She encourages any frustrated students to get involved as volunteers, she said, and see the work that goes into planning the events.
"There's a lot that goes on behind the scenes of a main stage concert and unfortunately, sometimes Mother Nature and weather and other problems decide to get in the way," Bryant said. 
OP recently partnered with Athletics for use of a weather app, which Bryant said will give OP information about inclement weather that may affect their events.
"It's gonna help us plan a little bit better ahead of time because it's gonna give us more accurate weather information," Bryant said.
Bryant said OP also makes sure there is an alternative plan, so they still have something to offer students at the end of the day regardless of weather and other factors.
Another change this year, Bryant said, will be more student focus groups to make sure students are really interested in the acts they bring to campus.
"It's been done occasionally and this year, we're gonna make sure that it's done with a much higher degree of consistency."
She said OP's goal this year is not about what she or any of the staff want.
"It's about making sure that every time we put something on, we know it's something that students want."
Along with her goal to bring in more volunteers, she said she wants their time to be enjoyable, and hopefully relevant to their area of study. That way, they get experience they can talk about at interviews for jobs or internships.
"We want to make sure that our volunteers who are coming in are getting a lot out of the experience," she said. "We want to be able to encourage them to come into the office to find out what they're interested in doing."
Another goal is to hire underclassmen to ensure people from a variety of backgrounds get involved and can carry on the legacy after graduating seniors in the organization leave. Bryant said coming into a campus the size of UNF's, it can be difficult to know how to get involved, so they want to reach out to incoming freshmen or transfer students.
Bryant said she is excited for the upcoming August concert, but she could not share many details about the event yet. She said to look for more details and announcements about the concert, which is August 26, on Facebook.
Around the beginning of May, Bryant said, the Student Government administration ends, and the new administration comes in and begins the hiring process. As of July 17, Bryant said she was the only staff member in OP.
Bryant said OP is currently taking applications for all nine open positions, which hope to fill by the end of August. Volunteer applications are always accepted.
Bryant has been involved with OP before as a volunteer, and has also previously worked with OP as chief of staff and project manager within the executive branch of Student Government.
As director, she will oversee a team of nine staff members as well as the fall and springs concerts, August concert, and Homecoming.
—
For more information or news tips, or if you see an error in this story or have any compliments or concerns, contact [email protected].