UNF's LGBT Resource Center reacts to Trump's restrictions on transgender people serving in the military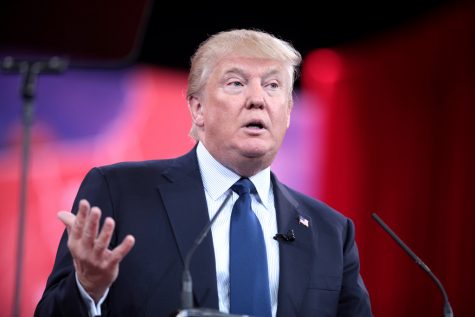 The President announced on July 26 that transgender people will no longer be able to "serve in any capacity in the U.S. Military."
After consultation with my Generals and military experts, please be advised that the United States Government will not accept or allow……

— Donald J. Trump (@realDonaldTrump) July 26, 2017
….Transgender individuals to serve in any capacity in the U.S. Military. Our military must be focused on decisive and overwhelming…..

— Donald J. Trump (@realDonaldTrump) July 26, 2017
….victory and cannot be burdened with the tremendous medical costs and disruption that transgender in the military would entail. Thank you

— Donald J. Trump (@realDonaldTrump) July 26, 2017
                                                                                                                                                                                                                                                                                                                                                                                                                                                                                                                                                                                                        This decision came after President Donald Trump claimed there are "tremendous medical costs" associated with employing transgender individuals.
Kaitlin Legg, the director of UNF's LGBT Resource Center, stated what some of those medical cost could include.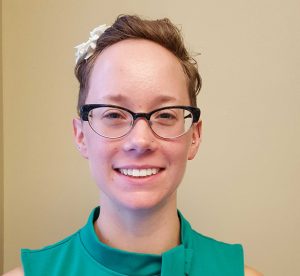 "The military would be covering things such as health care," Legg said. "Things like hormone replacement therapy and gender affirming surgery and care."
Legg disagrees with the president's decision and feels people should be able to serve no matter what their gender is.
"I was really disappointed to hear about the news that transgender individuals will be banned from serving in the military," Legg said. "Right now we know that thousands of people are serving openly as transgender or they aren't out, but they are putting their lives on the line for our country."
Up to 7,000 trans people are employed by the military, according to a Rand Corp. study, making them the largest employer of trans individuals.
Some UNF students also disagree with the president. Lyndsey Graham, a junior in biomedical sciences, said his decision is not in the best interest of the country.
"That's negating any progress we've made in social justice movements, I think it's setting a really bad example for future generation," Graham said. "This might make people feel even more uncomfortable in their own skin. It just says a lot about the state that our union is in."
Under the Obama administration, people were able to be openly transgender in the military.
Christopher Boykin, a freshman in mechanical engineering, said that he felt that an one's gender identity doesn't determine anything about their athletic, physical or mental capabilities, and that this decision by the Trump administration should be considered a negative development.
It is unclear what will happen to transgender people who are currently serving in the military.
—
For more information or news tips, or if you see an error in this story or have any compliments or concerns, contact [email protected].