One Stop on long wait times and possible solutions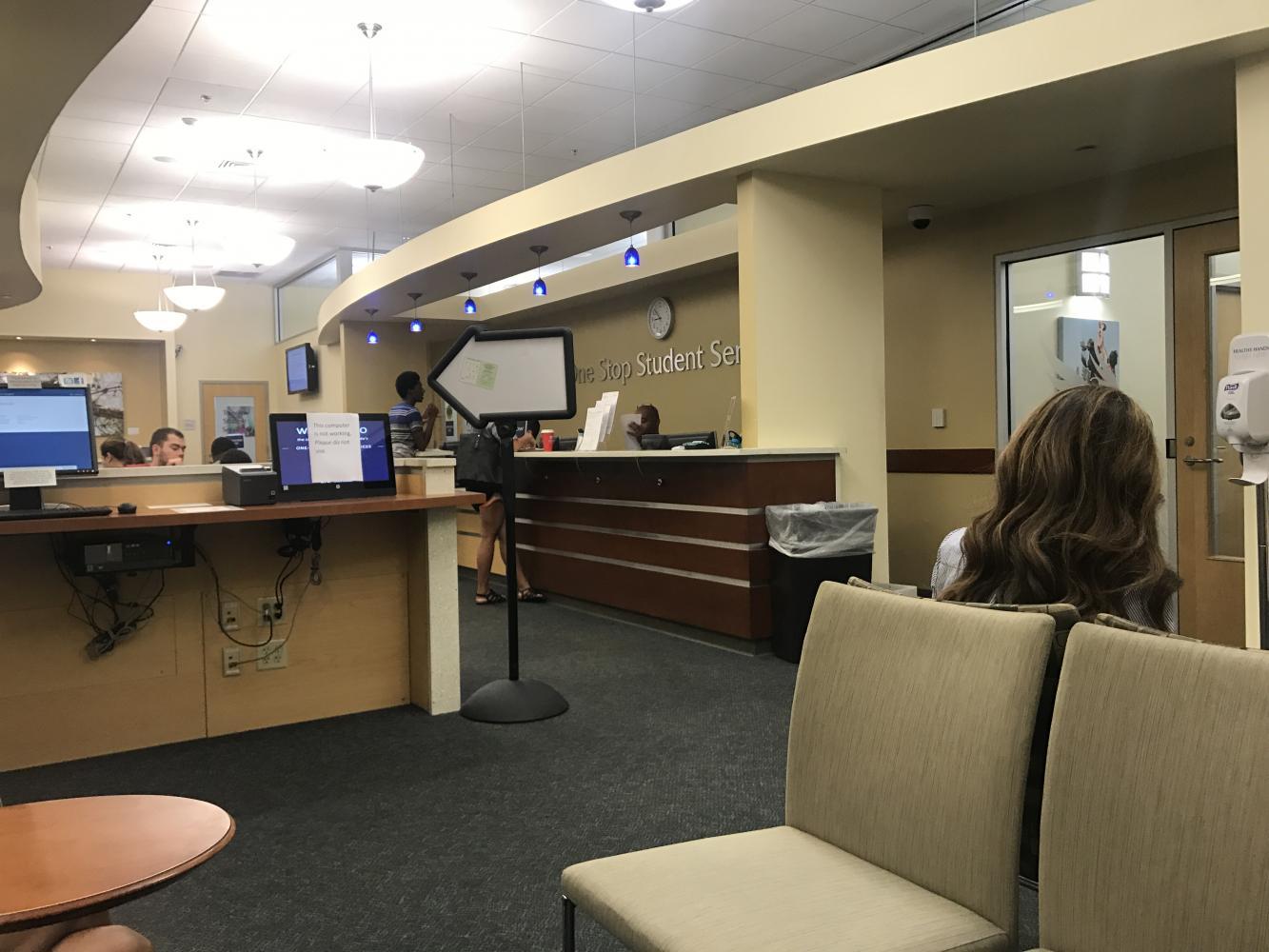 As the fall semester comes, students come rushing in. They need records, financial aid, and transcripts sorted out before classes start. That's where One Stop comes in.
Students are able to visit One Stop to gather all of the documents they need to get ready for classes at UNF. Unfortunately, the start of the semester is a time where they are at their busiest and the wait times can range anywhere from 30 minutes to two and a half hours.
Melissa Blankenship, co-director of One Stop and the director of Student Enrollment Communication Center, is aware of these problems and is currently trying to fix them.
"I monitor the One Stop Facebook page from time to time, so I know for the most part [students are] not happy," Blankenship said. "A lot of it stems from the wait times and we are fully aware of that."
She says that one of the reasons that the wait times have been taking so long is because One Stop is currently short-staffed. There are six full-time coordinators and two directors, including Blankenship. Ideally there would be around ten full-time coordinators. If they were fully staffed, the wait-times would ideally be around 30 minutes max.
As the fall semester approaches, 30 minute wait times are to be expected. One Stop is busiest the two weeks before and after the fall term, with hundreds of students visiting each day for assistance.
"We stay until the job's done and close at around 5 p.m.," Blankenship said. "Last Night, [Aug. 17] we still had students in our lobby and more waiting on the phone. So our staff didn't leave until 6:30 p.m. because we want to make sure that if a student waits, they will still get service."
Even with the dedication the staff has for helping students, work can still get backed up even in the earliest times. On Aug. 18 at 9:15 a.m., around 56 people were waiting on the phone to talk with a coordinator. Blankenship says that due to the amount of callers, it can take about five to ten minutes to talk to each person on the phone.
One Stop is currently short on employees because some workers get promoted to other departments on campus.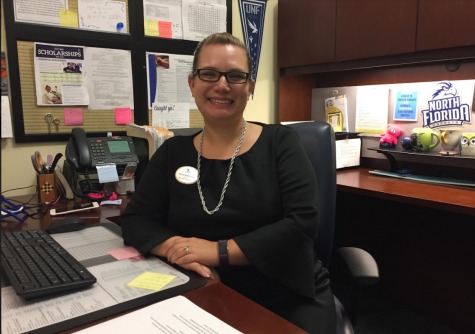 "We encourage career advancement with our coordinators," says Blankenship. "When opportunities on campus become available, we encourage employees to apply for other departments due to their work experience here at One-Stop."
When employees move on to better careers, it can be a major blow to One Stop's services. Due to the lengthy training process coordinators have to go through, they can be hard to replace.
It takes about five to six weeks to get new hires working from when the position becomes available. Currently, they are in the process of hiring, and some positions will be available in the next few weeks.
Blankenship has also discussed the efficiencies that One Stop has added to hopefully have students cope with the wait times in the future. Right now, there are student employees working at the front desk. If a student were to order a transcript, they can get it printed out immediately after a short 10-minute wait period.
They are also looking to make a new lobby management system that would allow students to sign in from any location. So if a student knows about any long wait times, they can sign in at the Student Union and head over to One Stop when someone is ready to speak with them.
She is also working on improving the phone system. In the future, she hopes to add an automated service walk students through the steps of ordering a transcript online instead of visiting One Stop. Another feature she wants to add is for students to put in their N number in on the phone and hear what their financial aid requirements are.
"We are pretty much in a rebuilding phase because it was kind of a perfect storm. Some employees had to leave for family reasons and some left to move up to other departments on campus," Blankenship said.
Major improvements can be expected within the next two months according to Blankenship.
__
For more information or news tips, or if you see an error in this story or have any compliments or concerns, contact [email protected].