Volleyball comeback falls short on the road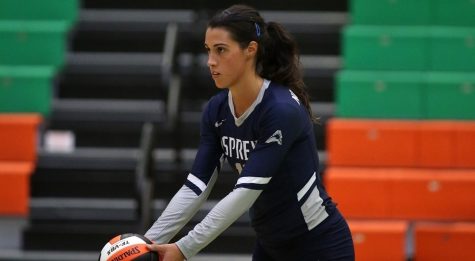 The Ospreys lost to the Florida Agricultural and Mechanical University (FAMU) Rattlers in a close five-game set.
Early in the first set, the Ospreys and Rattlers kept the game close. UNF took the lead after going on a 4-1 run. Keeping the energy high, the Ospreys pushed the lead to 19-15 and then to 22-19. To end the first set, FAMU went on a 7-2 run and won the set 26-24.
In the second set, the Ospreys and the Rattler tied the game at eight. UNF battled for the 20-15 lead but FAMU responded back to take the edge 22-20. Pushing past the Rattlers, North Florida came back to grab the lead 24-22. FAMU wrapped up the set with a 4-0 run for a two set lead.
During the third set, UNF had an early 9-6 lead. The Rattlers snaked passed the Ospreys with a 9-1 run making the lead 15-10. North Florida went on a 8-1 run of their own but had two errors. After calling a timeout, the Ospreys came back to win the third set.
In the fourth set, the Ospreys and the Rattlers had 12 ties. UNF pulled through and won the set 26-24.
In the last set, FAMU took a 5-2 lead early in the game. The Ospreys worked hard to tie the game at seven and then later at 12. In the end, the Rattlers scored three straight points to win the set 15-12.
Senior Katarina Raicevic led the team in kills with 17, while redshirt senior Carina Hoff had the second most with 13 kills. The Ospreys outdid the Rattlers in points, kills, assist and digs.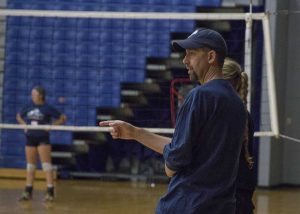 Head coach Steve Loeswick was pleased with his team's fight in the tough road loss.
"Even though we lost, I was happy with our fight coming back to force a fifth set after being down 2-0 and losing each set 26-24," Loeswick said. "FAMU is a team that is better than their record and is always a challenge to play in Tallahassee."
The Ospreys return home to battle the Jacksonville University Dolphins in the River City Rumble on Friday night at 7 p.m. The first 100 Osprey fans at the game will receive a free backpack.
 __
For more information or news tips, or if you see an error in this story or have any compliments or concerns, contact [email protected].