Women's soccer defeated on senior night
The Ospreys(7-3 overall,1-1 ASUN) took a hard fall to the Spartans(6-5-1 overall,1-0-1 ASUN) after a 2-1 defeat on Senior Night at Hodges Stadium on Sept. 29.
Video by Jas Chung-Campbell
"Soccer is a cruel game sometimes," said Coach Robin Confer. "What it comes down to is that Upstate finished their two best chances."
With 12 minutes into the game the Spartans' Emelie Valenciano scored the first goal of the night. With strong defense, the Spartans held the Ospreys to no points in the first half.
Upstate's goalkeeper, Brooke Bailey, finished the game with nine of the team's 10 saves. "Their goalkeeper played well she made some big saves for them in the game," said Confer.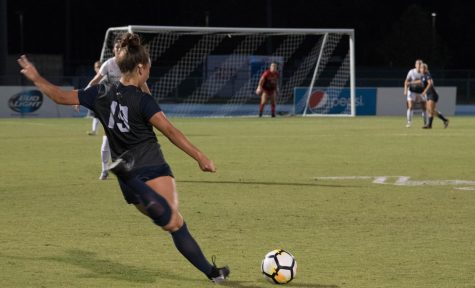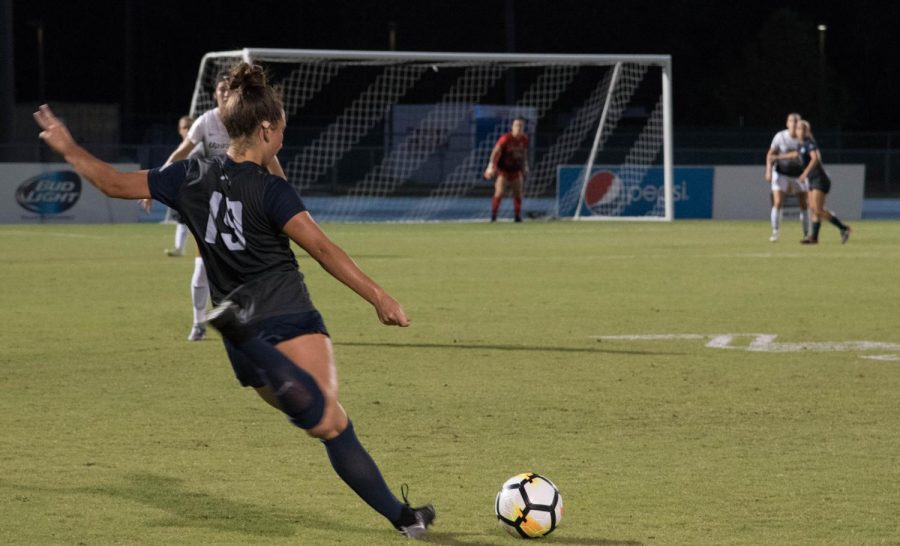 In the start of the second period, things started to get more physical and exciting.The Spartans earned the first yellow card of the night at the 55th minute.
After a few substitutions for Upstate's side, North Florida scored their first goal of the night.
Freshman Thais Reiss took the initiative and scored to tie the match 1-1 in the 64th minute. This marks Reiss' fifth goal of the season. Soon after, the Spartans grabbed their second yellow card at the 65th minute.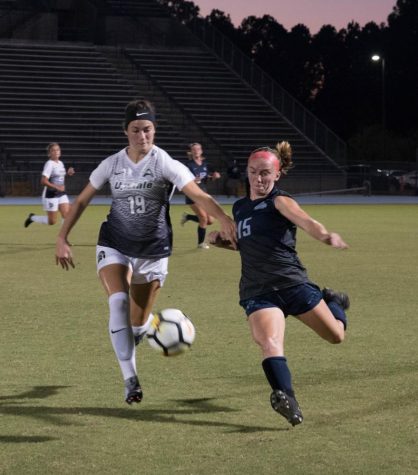 After several back-and-forth opportunities, the Spartans capitalized and scored the last goal to break the tie, 2-1. This left just under six minutes remaining for any additional goals or response from the Ospreys.
With about three minutes left in the game, UNF forward junior Krista Colubiale grabbed the third and final yellow card of the night.
Upstate was able to convert two of their five shots in the game, while UNF was only able to convert one of their 26 shots.
"I'm not disappointed in the way we played, we created our chances, but I've been telling the team all year that there is going to come a game that we don't finish our chances and it's going to catch up to us," said Confer. "It did tonight."
The team will return to Hodges Stadium to face NJIT on Oct.1 at 1 pm.
__
For more information or news tips, or if you see an error in this story or have any compliments or concerns, contact [email protected].