Stranger Things 2: Just as iconic as the first
If you didn't spend your Halloweekend out on the town, you were probably binge watching the Duffer Brothers' Stranger Things. The hit Netflix series released its second season Oct. 27, and viewers would agree it's just as iconic as the first.
Set in the mid '80s, the story follows the reappearance of Will Byers (Noah Schnapp) and the mysterious twists that come with it. Will was found by the end of Season 1, confirming to his devoted mother Joyce (Winona Ryder) that he was trapped in another dimension known as the Upside Down. As Season 2 begins, we still see symptoms of trauma in Will as he returns to his normal life.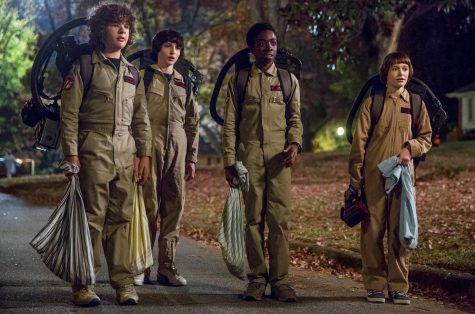 Will's friends, Mike (Finn Wolfhard), Lucas (Caleb McLaughlin), and Dustin (Gaten Matarazzo), are beyond relieved that Will is okay. Lucas and Dustin become enthralled with Maxine (Sadie Sink), a tough girl who just moved to Hawkins skilled in video gaming. Sadie Sink plays the skater-tomboy role spot on.With her fiery hair and cool-girl smirk, she brings a playful aura to the screen. At the same time, Mike internally longs for Eleven (Millie Bobby Brown) to return to Hawkins.
Speaking of the out-of- this-dimension spy girl, Millie Bobbie Brown continues to masterfully portray a girl who can kill someone with a flick of her head, but longs for a loving mother. While being hidden away with Police Chief Jim Hopper (David Harbour), Eleven shows her desire to want to be a normal kid as she misses out on Trick-or-Treating. The way Hopper cares for Eleven is sure to make your heart melt. The soft-spoken chief we once knew jumps through hoops to keep Eleven safe and sound, making him an incredibly likable character.
While on the topic of melting hearts, let's talk about the inexplicable performance of Finn Wolfhard as Mike. Playing less of a softie in It (2017) as Richie Tozier, we see that Wolfhard has an array of acting talents and can take on many types of roles. From showing how much Will's friendship means to him at his hospital visit, to expressing his anger to Chief Hopper for hiding Eleven for almost a year, Wolfhard shows that he exceeds expectations with tear-jerker scenes. We also got the opportunity to see the dimensionality of Noah Schnapp as Will Byers, being that he was, you know, missing for the majority of Season 1. Schnapp demonstrates his skills in performing intense scenes while still recovering from being in the Upside Down.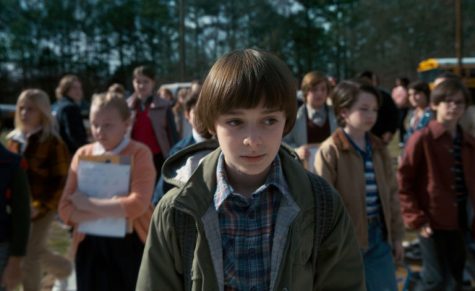 A fan favorite this season was Joe Keery as Steve Harrington. Last season, he was a popular high schooler known for disrupting a heartfelt moment between girlfriend Nancy Wheeler (Natalia Dyer) and Jonathan Byers (Charlie Heaton). Season 2 revealed a protective and fatherly side of Steve as he watched over Dustin, Lucas, and Maxine. Fans also sympathize with Steve after dealing with heartbreak.The future of Steve Harrington is unknown as of now, but we hope that babysitting is in his future.
Season 2 took risks in storytelling, cinematography, and character development, and it was done seamlessly and successfully. Word on the street is that Season 3 is in the works, but until then, fans wait with bated breath and an Eggo in hand, rewatching the tale of a little boy in another dimension.
Rating: 4.9/5.
Minus -.1 because I don't want to wait another year for Season 3.
__
For more information or news tips, or if you see an error in this story or have any compliments or concerns, contact [email protected].