Movies you should see this month
Look, we all know about the AAA films coming out this month. We got Star Wars: The Last Jedi and The Disaster Artist. If you wanna see James Franco do the best Tommy Wiseau impression or Luke Skywalker back in action, go ahead. However, there are actually MORE than two films coming out this month. So here are some films to watch out for in the remainder of December.
Jumanji: Welcome to the Jungle – December 20, 2017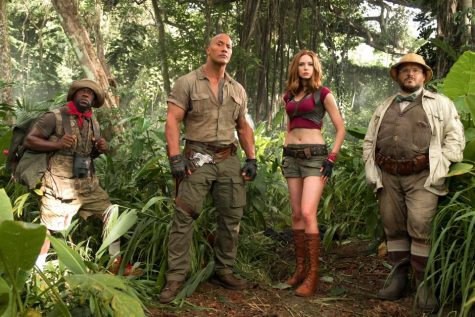 A sequel to the original Jumanji that came out in 1995, Jumanji: Welcome to the Jungle is about four teenagers who find an old video game console in their school's basement. When they decide to play it, they get transported into the game as the avatars they chose which includes Dwayne Johnson, Jack Black, Kevin Hart, and Karen Gillan. With their new bodies and abilities in a strange jungle, they're going to find a way out or else they will be stuck in Jumanji forever.
The Greatest Showman – December 20, 2017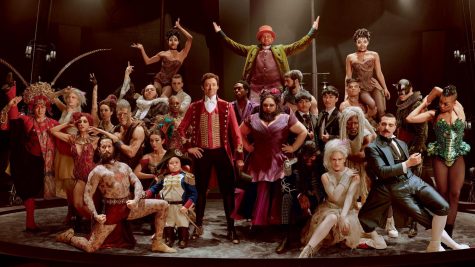 In this new musical, Hugh Jackman plays the role of P.T. Barnum as he rises to the top to create the Barnum & Bailey circus. You must've heard of them as a kid, the Greatest Show on Earth. If you ever wondered how it all started with a contemporary musical element to show off, then this film is for you. The director, Michael Gracey, says that the film would be a "return to the classic film musical." Will it step up to the likes of La La Land? We'll have to see.
Downsizing – December 22, 2017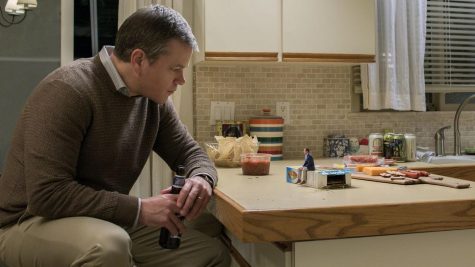 Downsizing is a strange film to talk about. The film plays with the idea that scientists have discovered to shrink humans in order to solve overpopulation. Well, Paul (Matt Damon) who isn't really having the best life decides to downsize with his wife Audrey (Kristen Wiig) All is fine except Paul's wife bails out last-minute, leaving him small and in a new world. It seems like a neat film with a strange but interesting concept. Think of it like The Invention of Lying (2009). A simple concept, but maybe it has something big to say. If anything, a five-inch-tall Matt Damon should be hilarious.
Pitch Perfect 3 – December 22, 2017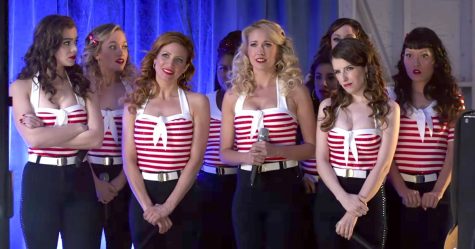 The third film in the Pitch Perfect Trilogy, something I never thought I'd have to say. Pitch Perfect 3 stars everyone's favorite a cappella group the Barden Bellas who decide to participate in the USO Tour in Europe. Though it seems that a capella won't cut it as they go against bands with instruments. The original Pitch Perfect was one of the more entertaining musicals I've seen in awhile with amazing music, choreography, and camera work. Just about every character from the previous films are back, including the commentators played by John Michael Higgins and Elizabeth Banks. I'm sure the series will give us its all on December 22.
Bright (Netflix Exclusive) – December 22, 2017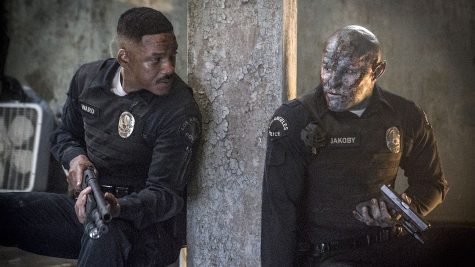 Will Smith is here to give us another buddy cop film, and it's not Bad Boys III. It's Bright a film that takes place in modern-day LA where fairy-tale creatures like orcs, elves, and fairies exist alongside humans. Will Smith is Officer Ward and Joel Edgerton is his partner Officer Jakoby, an Orc. They need put aside their differences in order take care of one of the most valuable artifacts, a magic wand. It seems to be filled with tons of action, shooting, and some comedy in the mix. Incidentally, another buddy cop film came out in 2016 also dealt with racial issues, Zootopia. I'm joking, but from the trailers, it seems that it will also deal with similar discrimination issues that Zootopia had. Otherwise, I would keep this film under my radar as it does look interesting, and for being a buddy cop film, it better be fun.
__
For more information or news tips, or if you see an error in this story or have any compliments or concerns, contact [email protected].