UNF named military-friendly school for the ninth year in a row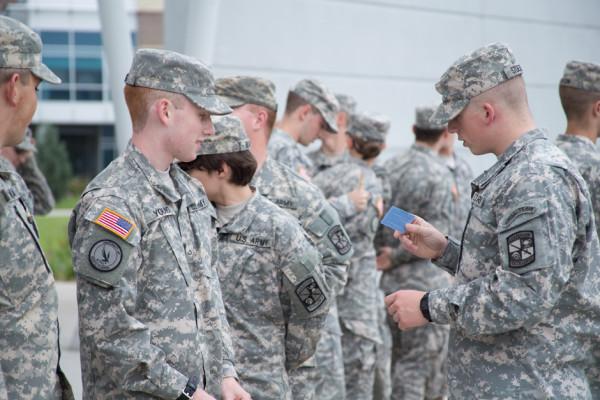 Victory Media named UNF as one of the most military friendly schools in the country for the ninth year in a row.
"Military Friendly helps military families make the best use of the Post-9/11 GI Bill and other federal benefits while allowing us to further our goal of assisting them in finding success in their chosen career fields," Navy Reserve veteran and Chief Product Officer at Victory Media Daniel Nichols said.
Schools are ranked through extensive research of an institution's public data sources and a survey. The survey focuses on issues like on campus military support, graduation/employment outcomes and military spouse policies among other things. Along with the survey, UNF must meet a certain standard when it comes to student retention, graduation, job placement, loan repayment, and loan defaults for all students, but mainly student veterans.
In 2017, more than 1,300 schools applied for the Military Friendly status, but only 849 schools received it.
"UNF is committed to veteran success from the time they start the admissions process until they graduate and embark upon a new career," Bob Buehn, UNF Military and Veterans Resource Center director, said. "Our new, larger location makes us even more capable to serve veterans and military-affiliated students, who are our passion."
According to the press release, UNF's veteran population that use the Post-9/11 GI Bill has grown by 6 percent per year for the last five years. One in every 13 students at UNF are veterans with more than 1,300 veterans or military-affiliated students. UNF has 64 active duty, 588 veteran students, and 653 military dependents, according to the press release.