Ogier Gardens produce now available at Outtakes
Healthy Grab and Go produce and salad options produced by the Ogier Gardens will now be available for students at the Outtakes in the Student Union.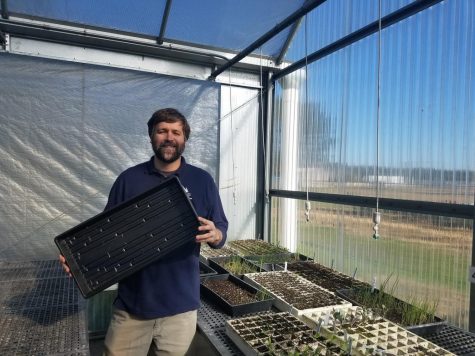 Kevin Anderson, the Ogier Gardens coordinator, has been planning on the Grab and Go produce and salads for a year.
"The idea of it coming locally and from the garden has been exciting to a lot of people," stated Anderson.
The main produce will be microgreens. Microgreens will be grown in order to keep a continuous supply chain the garden
Anderson explained that microgreens are baby vegetables that are harvested before they reach maturity. Some nutritional research has indicated they have really high concentrations of nutrients and vitamins and minerals, according to Anderson.
The Ogier Gardens plans to dedicate two tables in their greenhouse to the microgreen production, which will allow for about a mix of 13 different kinds of microgreens. Some of the micros they will grow include basil, beets, broccoli, cabbage, radish, and kale.  Arugula, lettuce, and other salad greens will also be grown for the Grab and Go salads.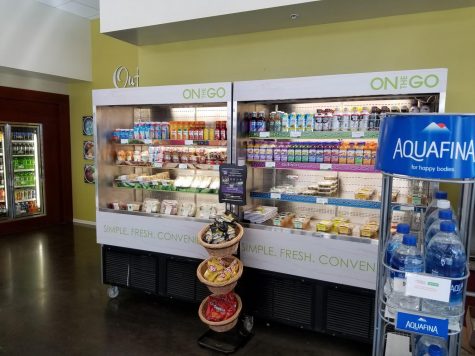 If all goes well the projected income form the produce will be around $260 a week, if the Gardens can consistently grow the crops, according to Anderson. The profits will be used to buy organic seeds, which can be expensive.
"Organic basil seed can reach $14 an ounce and sometimes you need an ounce or so to seed one tray," Anderson said. "And even then the yield can be small too, you might only get a yield that's seven to ten ounces."
If the produce sale is successful they might even be able to add another greenhouse, according to Anderson.
—
For more information or news tips, or if you see an error in this story or have any compliments or concerns, contact [email protected].