Know Our Names: The Story of Carter G. Woodson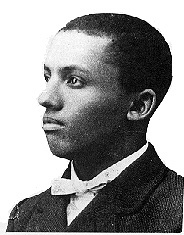 Known as the "Father of Black History," Carter G. Woodson was a popular and influential writer and historian who lobbied to establish Black History Month. Widely known for his influential book "The Mis-Education of the Negro," Woodson accomplished much in his lifetime.
Receiving a doctorate from Harvard, Woodson would make history becoming the second African-American to do so after W.E.B. Du Bois. He dedicated much of his career specifically to the field of African American history by lobbying to establish Black History Month. Woodson pushed schools and organizations to take part in programs that encouraged African-American history beginning in February of 1926. Back then, it was known as "Negro History Week." The program later expanded, and was renamed to Black History Month. The month of February was originally picked by Woodson to honor President Abraham Lincoln and abolitionist Frederick Douglass as they were both born in February.