Know Our Names: The Story of Mae C. Jemison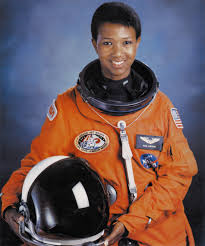 As the first African-American female astronaut, Mae C. Jemison made history twice when she also became the first African-American woman to go to space. Not only was she an astronaut, but she was also a physician. On June 4, 1987, Jemison was accepted into the National Aeronautics and Space Administration's training program for astronauts. She would be the first African-American woman ever to do so. On mission STS47 in 1992, Jemison was able to take flight into space on the Endeavour alongside six other astronauts.
Before becoming an astronaut, Jemison received her medical doctorate in 1981. After interning at Los Angeles County/University of Southern California Medical Center, Jemison became a  general practitioner. For over two years, she worked as a Peace Corps medical officer for Sierra Leone and Liberia, where she also taught medical research.