Getting Crafty: UNF professor discusses homebrewing and yeast research
With the summer right around the corner, you may be looking to take up a new hobby that will keep you cool, refreshed and maybe even worthy of some social media attention. With that in mind, Michael Lentz, an associate professor of biology at UNF, is here to serve up some information on the science behind homebrewing craft beer and how students can get started on their own.
Homebrewing is a personal hobby that Lentz has maintained for the last 25 years. However, he first began to study the scientific process of isolating local yeast strains eight years ago when one of his students decided to explore it for his senior seminar.
Since then, Lentz found that studying yeast was not only a less expensive endeavor compared to his prior cell research, but the process by which he obtained yeast also proved easier than anticipated.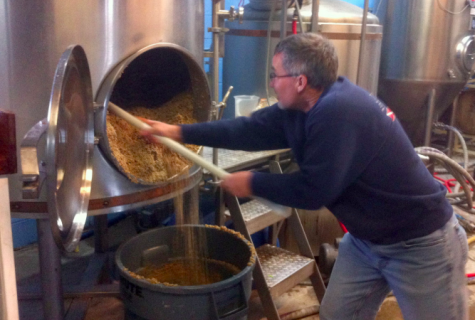 According to Lentz, you can find local yeast strains almost anywhere in Jacksonville.
"We have focused pretty exclusively on utilizing fruit and fruit skins, just swabbing the outside of a fruit and putting it in a culture medium," Lentz said. "Almost every time something grows, we can take it to the lab and characterize it."
But that doesn't mean anyone can just casually drop by the produce aisle of a grocery store for their yeast specimens. While there's no systematic means by which Yentz obtains his fruit, there is still a method to ensure the strain is pure and apt for good flavor.
"The fruit in in the store has been extensively washed, waxed and whatever, so instead we might get fruit from a tree growing in someone's yard or on campus," he explained. "That way it's something that's easy on the plant, but we still know the fruit hasn't been modified in any way."
So why get into homebrewing? Apparently, it's "not just for the cool factor."
Lentz prefers homebrewing for both the enjoyable process and the overall cost benefit of making his own beer. So if you're at least 21 years old and looking to expand your beer palate, this might be the cheapest way to do it.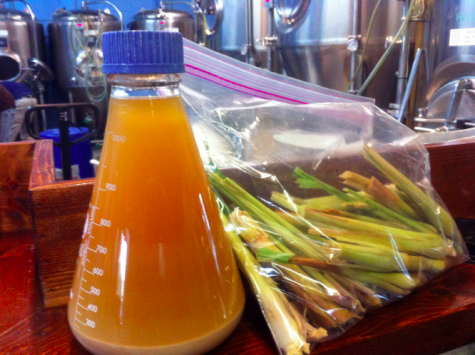 According to Lentz, there's really an unlimited combination of ingredients you can put together to make different flavors every time.
"It ends up being cheaper, and you can make really good beer at home… it's as fresh as it can get, which is a big deal," Lentz said. "Plus, the ingredients are cheaper than buying the beer, so it ends up being cost beneficial once you have your equipment."
Don't worry if you don't have the funds to get fancy with equipment. Lentz says that you can get your foot in the door for cheap by brewing your craft beer in a large pot on your kitchen stove and using a plastic bucket to ferment it in.
However, if you do have some money to drop on something more sophisticated, students can find brewing supplies locally at Just Brew It, located next to Bold City Brewery.
Students looking to get involved might also want to look into Jacksonville's own local homebrewing club, the Cowford Ale Sharing Klub, or  C.A.S.K. This club usually meets on the second Saturday of every month at different breweries in town.
Any students interested in participating in Lentz's laboratory research on isolating local yeast strains may contact him at [email protected].
—
For more information or news tips, or if you see an error in this story or have any compliments or concerns, contact [email protected].