Alabama man charged with attempting to sexually engage minors after impersonating UNF softball coach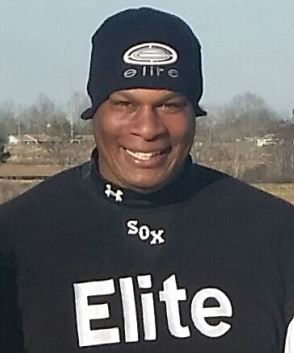 Jason Ford, previously a teacher at Northview High School and a girls' softball coach in Alabama, was recently charged with attempting to entice minors to engage in sexually explicit conduct, according to his arrest report.
Ford allegedly posed as an assistant softball coach at the University of North Florida in an attempt to elicit sexual photos and videos from female student-athletes with promises of college softball scholarships.
In specific, Ford allegedly pretended to be Jeff Conrad, the assistant softball coach at UNF. After the University of North Florida Police Department received several reports regarding the impersonation in 2017, Police Chief Frank Mackesy contacted the Federal Bureau of Investigation.
The original UNFPD police reports state the real Jeff Conrad first contacted officials on Jan. 27, 2017 in order to report the impersonation. Conrad said he been contacted on two separate instances regarding the suspicious activity: once by a female student-athlete's mother, and another time by a softball coach located in Alabama.
According to the reports, the first complainant, an Alabama softball coach, had been contacted by the impersonator via text on Jan. 11 through Jan. 12, 2017. The report states the impersonator told the coach he was interested in some of the team's players but failed to specify which ones. After attempting to secure more information on the impersonator, the coach reportedly knew the situation was suspicious.
The coach stated he believes the impersonator stopped contacting him because he realized his facade was not convincing.
Meanwhile, another complainant had reportedly been contacted via text on Jan. 26, 2017. The impersonator reportedly claimed to be Jeff Conrad and expressed an interest in her daughter as a result of having seen her play with team "Fury."
The complainant was reportedly puzzled, as her daughter had not played for Fury in over a year, but the impersonator's knowledge regarding recruiting seemed legitimate, so she said she didn't initially think much of it. Contact between the complainant and the impersonator continued, according to the report, and the impersonator proceeded to pressure the complainant into committing her daughter to the UNF team.
The complainant said it was at this time she began to feel weary regarding his intentions and realized there were apparent discrepancies upon looking up the real Jeff Conrad online. The complainant then reportedly contacted the real Jeff Conrad and proceeded to warn her online softball community.
Further investigation then revealed a third person was also reportedly contacted by the impersonator, who claimed to be Jeff Conrad back in 2015. The report says the fake Conrad claimed to be stationed at the University of Central Florida.
The complainant, another mother of a female student-athlete, told officials that the impersonator was largely interested in getting both her and her daughter "down here for a camp." The impersonator maintained regular contact with the complainant and reportedly seemed to have extensive knowledge both on the recruitment process and on the fact that the complainant was a single mother.
The police report states communication between the two petered off until around May 2016 when the impersonator again texted the complainant, trying to convince her again of a summer camp and stating that he would "take care of everything."
It was at this time the complainant reportedly looked him up and learned that Jeff Conrad works at UNF, not UCF. When she confronted the impersonator, the report states he got mad, claimed UCF owed him a favor and offered to bring both her and her daughter to Jacksonville to "check out" the softball field. He also offered to buy the complainant clothing and a bra, at which point he attempted to ask for her bra size.
The complainant told officials she continued to "bluff" the impersonator and eventually lost contact when she told the impersonator her daughter would be attending Valdosta State University instead of UNF.
After UNFPD forwarded the case to the FBI, investigation revealed Ford had maintained a similar impersonation of an assistant softball coach at the University of South Carolina by way of email and text messages.
While investigating, an undercover federal agent reportedly posed as a 15-year-old athlete seeking to play college softball. Federal documents state Ford attempted to discuss the possibility of engaging in sexual activity with the undercover agent, indicated her willingness to send explicit content would grant her a scholarship, and attempted to pay her $30 worth of gift cards in exchange for a sexually explicit video.
According to federal documents, Ford is also currently under investigation in Dothan, Alabama regarding allegations that he made inappropriate comments to, and inappropriately touched, high school students.
Ford was officially taken into federal custody in Dothan, Alabama on Tuesday, May 8, at which point law enforcement recovered several of the cell phones used to contact underage softball players.
Ford was federally detained on Monday, June 18 and will remain so until his trial on July 23 in Miami, Florida.
Documents can be seen here.
—
For more information or news tips, or if you see an error in this story or have any compliments or concerns, contact [email protected]