UNF non-traditional student receives Senior Service Award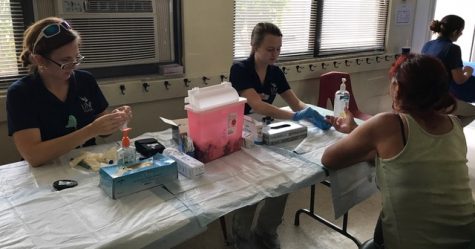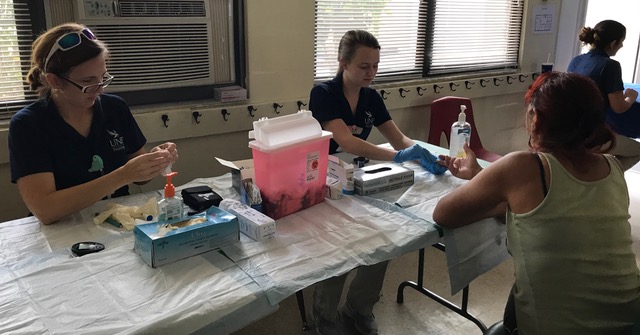 The best gift is the gift of giving, and UNF non-traditional student Jessica Suckow does it like no other. During the summer 2018 graduation on Aug. 3, Suckow will receive the Senior Service Award for her outstanding record of community involvement. Spinnaker News sat down with the 37-year-old Nursing major to discuss the importance of giving back to the community.
"I was already involved in certain organizations and whatnot before I entered school," Suckow said. "I was already involved specifically with helping out an organization on campus before I even came to UNF. So I just transitioned into doing more while I was here."
Suckow explained that her parents are the reason she is so passionate about volunteering in the community.
"I was raised where my parents always helped others," Suckow said. "I remember specifically Christmases where my dad didn't get home until late on Christmas Eve because he wanted to make sure that other people were taken care of… They were always involved in working with the schools, the PTSOs and the churches and the community organizations that gave back. I was just raised with [the] idea that it was our civic duty to help… and make sure everyone was taken care of."   
Suckow has taken up many community leadership roles while at UNF, such as Osprey Community Ambassador, co-facilitator for a freshman course that encouraged community engagement. She also was a UF Health volunteer and advisor for a Greek organization on campus that helps develop leadership in young women. Henry T. Jones, Cuba Hunter Community Center, Halo Keepers and UNF athletic leagues are among the many organizations she's helped volunteer with.   
One of Suckow's recent service projects took place on campus and benefitted homeless and at-risk women in the Jacksonville community.  
"We collected feminine products for a month at the School of Nursing. We made menstrual hygiene kits for homeless and at-risk women of Jacksonville, and we were able to make over 100," Suckow said. "So we were able to split up the team to two great organizations; the Hubbard House and another one called See the Girl, which is specifically for at-risk youth females."
When asked what drives her compassion for volunteering, Suckow answered with this powerful statement:
"I see something and I think of how can I help. It's not 'what can I do for this community?' It's, 'I see something and I see others are working towards a common goal, and I think I should be helping too.'"
Though Suckow has a busy future ahead after graduation, she still plans to continue volunteering within the community.
"I have been forewarned that the first year of nursing can be a lot to take in emotionally, mentally and physically," she said. "I'll probably pull back just a little in the sense of leadership, but I do plan on still being involved with Happy Period Jax, which is the organization we worked with for the hygiene kits. I am kind of already working with the UNF Nurses Alumni Association in regard to their philanthropic work."
—
For more information or news tips, or if you see an error in this story or have any compliments or concerns, contact [email protected].