UCF Board of Trustees accept Dale Whittaker's resignation
ORLANDO, Fla. (knightnews.com) – The UCF Board of Trustees voted seven to three in favor of accepting President Dale Whittaker's resignation.
His resignation will be effective immediately and the Board of Trustees named Thad Seymour as acting president until a long-term, interim president can be named.
Though initially the public comments portion of the meeting was to be limited to 15 minutes, the time limit was extended to 90 minutes due to the large public turnout.
Several people came to speak in defense of Whittaker, including long-term friends, co-workers, and current university students. Among these speakers was Whittaker's wife Mary and their daughter Erin.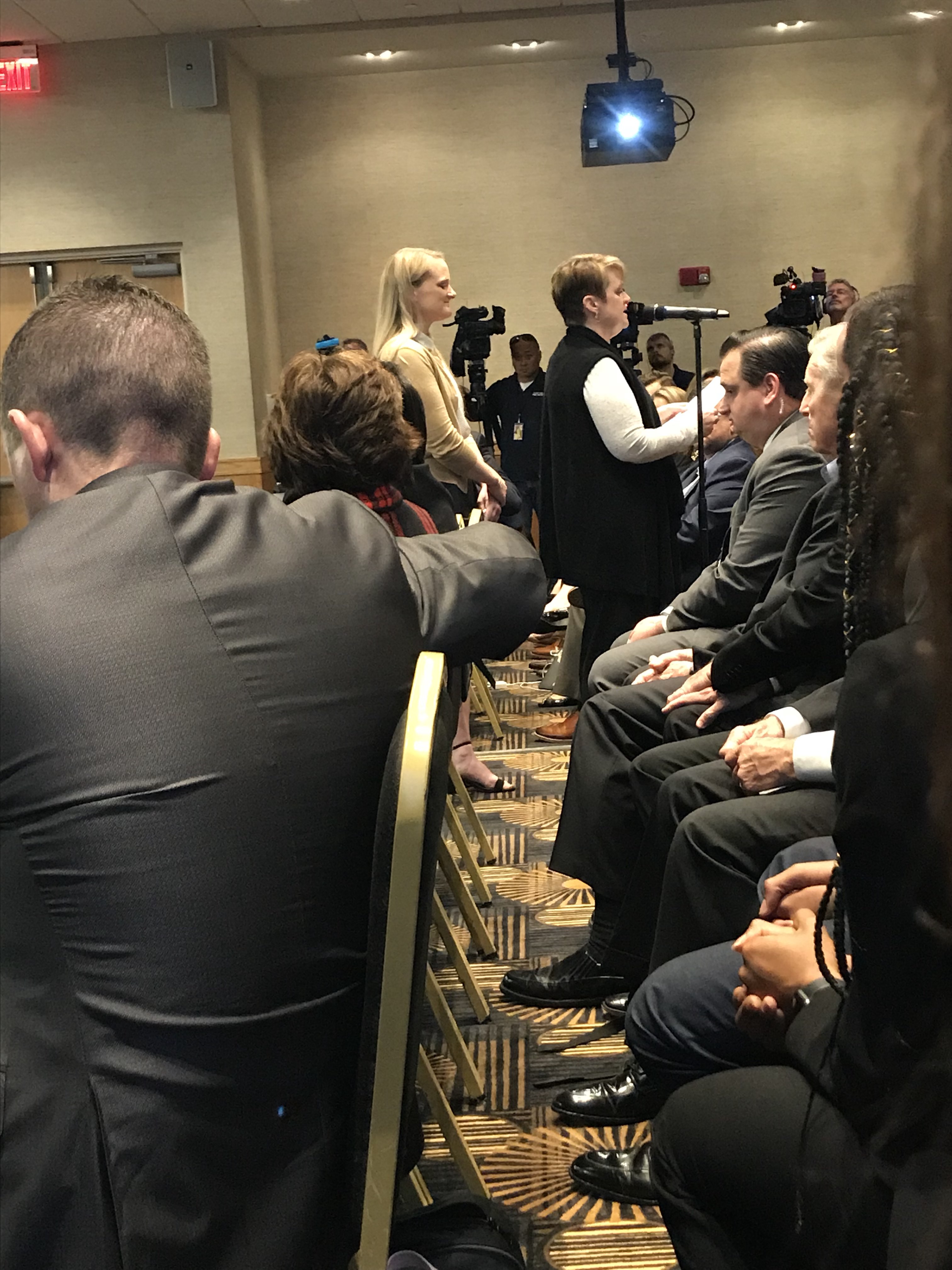 Mary Whittaker became very emotional during her speech as she addressed both the board and the students who lined the back wall of the room with signs supporting Dale Whittaker. She called him "the right person to lead UCF."
While a few speakers were in favor of the resignation passing, several people spoke out against it.
Trustee Alex Martins said that he is committed to improving transparency at UCF and that "it is time for us to heal and for us to move on."
Knight News attorney Justin Hemlepp, was among those who spoke. He said Whittaker's resignation will not be a solution because UCF's stonewalling and cover-ups are the real issue.
"If UCF was up front about Colbourn Hall's condition when Knight News received tips about it in 2015, this might have been avoided," Hemlepp said. "Image over Transparency is the problem."
Chair Robert Garvey was asked to retain his position as Board of Trustees Acting Chair despite the July 1 elections approaching.
The next meeting is yet to be determined. Garvey said it would take time to find an interim president.
"To name an interim president is going to require both our approval and the board of governors' approval," Garvey said.
Stay tuned for more updates on this story.
__
This story is courtesy of Knightnews.com. For more information or news tips, or if you see an error in this story or have any compliments or concerns, contact [email protected]
To see the full story, click here.