A UNF student's guide to parking
The Fall semester is here and for UNF students, that means packed parking lots. Spinnaker is here to give a guide on all of your parking options.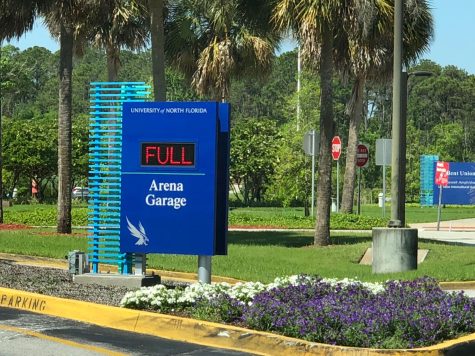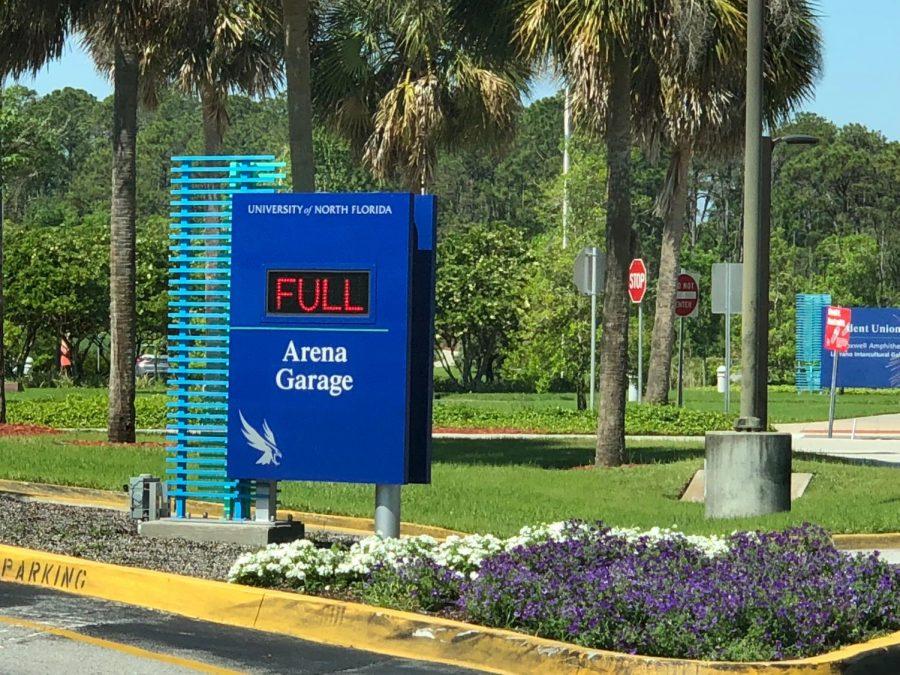 Students that have a Blue Lot pass can park in the Arena Garage next to the student union on the second floor up to the fourth floor. They can also park next to UNF Arena, on the side of the UNF Student Wellness Center, and Garage 44 by the Thomas G. Carpenter Library. There are also Blue Lots by the Martin P. Garris Police Building, and by Hodges Stadium. Blue lots fill up very quickly, which means you can anticipate circling for a while on most days. Word to the wise: plan on getting to the parking lot an hour earlier than you need to. Just to be safe.
Grey Lots have fewer selections, but more parking spaces and cheaper parking pass pricing, including the infamous Lot 18. Don't let this concrete desert scare you away, the walk goes by fast if you're listening to music. Here's a pro tip: make sure to check Lot 14 first, which is a grey lot closer to the John A. Delaney Student Union than Lot 18 for a shorter walk. Lot 14 is next to a sidewalk that cuts through the woods and ends at the Student Union West. There is also grey lot parking at The Flats at UNF, where a shuttle ride takes you from there to campus. One Stop is also a Grey Lot next to a shuttle stop that can take you to campus.
Students who live on campus have three options for parking passes. There is Housing A, which can be found at Osprey Hall, Village, Cove, and Landing. Housing B is at the Osprey Crossings, which is close to the UNF Golf Complex. Finally, Housing F is located at the Osprey Fountains. All on-campus housing parking permits are allowed to park in grey lots.
For those who ride the old steel horse, there are plenty of motorcycle spaces on campus in the same areas.
To buy a parking pass or if you are paying for a parking ticket, UNF Parking Services is located at the first light once you enter UNF from the I-295 exit and it's the first building on your right. You can also access your virtual parking account through your MyWings.
__
For more information or news tips, or if you see an error in this story or have any compliments or concerns, contact [email protected].