Meet MOCA's artist-in-residence, Jenn Peek
One of UNF's very own sculpture students has been given the opportunity to become this semester's artist-in-residence at Jacksonville's Museum of Contemporary Art.
The Museum of Contemporary Art, also called MOCA, is the University of North Florida's art museum that is located in downtown Jacksonville, right across from Hemming Park. MOCA is another one of UNF's hidden gems, but it can be a great place for students to visit, as it is free when you bring your OzzieCard.
Jenn Peek, the artist-in-residence, got word that she would have the opportunity to work in a studio at MOCA in April. By August, she was already in the studio working on her portfolio. Peek is primarily working on pieces that will be featured in an exhibition at MOCA.
"I've asked certain people in my life who are close to me and that have been a part of my journey of figuring out who I am, and I've asked to cast their hands," said Peek about her project. "It's this kinda tribute and a thank you to the impact that they've had in my life, so that's another large piece in the show."
The value of this residency is not lost on Peek.
"It's exciting and humbling at the same time, because of course, I love what I do. That's why I do it," said Peek. "But the feedback I continue to get from the MOCA staff and my professors and my friends and family just kinda keeps me motivated."
Peek's residency at the museum will continue until November 29. Her studio hours are listed below: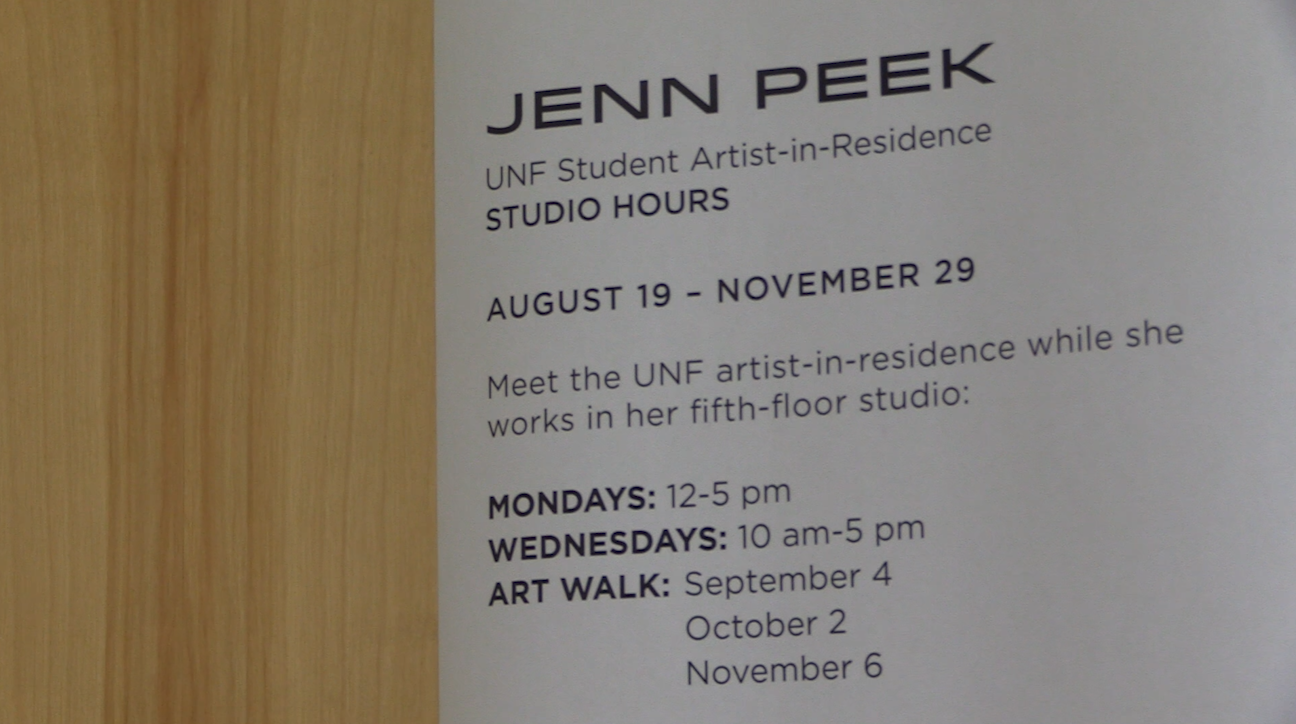 Her show is slated to open on January 9th, 2020.
__
For more information or news tips, or if you see an error in this story or have any compliments or concerns, contact [email protected].