TOBi: ELEMENTS Vol. 1
The composed and cool TOBi provides an energetic yet vulnerable performance with ELEMENTS VOL 1.   TOBi,  a Nigerian Canadian artist making music filled with unapologetic soul and flow, produces a vast soundscape with tranquil trap beats and a heavy merging of genres from jazz to grime. This album evokes a serenity that focuses on themes of family, perseverance, and growth.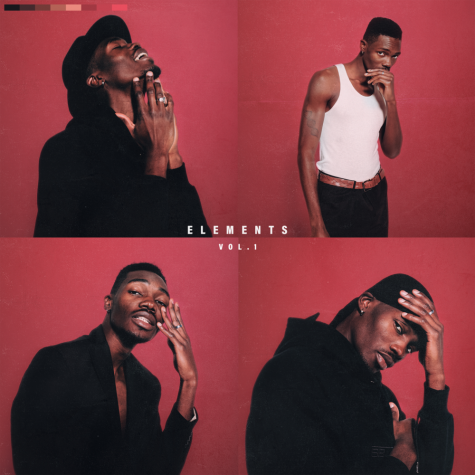 Dollas and Cents

: An easygoing and lively introduction with groove and a clean flow– TOBi opens the album with power and confidence, while still remaining incredibly cool. Opening up, no punches pulled, with lyrics like "Who knew your plan of attack was now / life is a chess moving stealth like a prancer prowl," that packs a heavy punch and sets the tone for the album. 
Made Me Everything

: This song begins with a soulful introduction, melting into a funkadelic rhythm featuring the triumph of trumpets. This song serves as a celebration of life, success, and gratitude. TOBi's cool is unflappable even as he acknowledges the adversity that got him to this point: "The pain made me everything I am / Took everything I got right up to the top."  
Conquest

: We continue to carry the funk but we slow it down with a fortified beat that sways in and out of presence. TOBi presents a sensual track that emulates the dance of lovers through sound. "It felt like bondage / bondage never felt so good" rings on this genre-bending track that is wildly serene and silky, as it maintains the grit and grime that sparkles over the whole album. 
Family Matters

: The title speaks for itself as TOBi goes in with a beat heavy with trap influences to pay tribute to those closest to him.  "I do anything for the loves of my life" stated with style before swinging into some of the sensuality introduced on the previous track. 
Silhoutte

: Here we see exactly how TOBi translates his r&b influences into his own music. The soft and sensual musings paired with LOONY's swooning melodies make for a perfectly vibrational experience. The song is familiar in its production, twinkling with the soul typical of rhythm & blues– but feels new due to TOBi's unique musical stylings. Intimate and self-reflective lyrics like "

I admit I'm optimistic in the midst of stormy weather /
Indecisive insecure the places we've been in together" provide a nice breather from the previous animated tracks. 
Beige

: A song about that familiar feeling of being stuck in between, this track twinkles and flows with a smooth and lush rhythm– dripping with a fresh flair that promotes floating energy and soft vibrations in the face of an uncomfortable feeling we all know far too well. 
Shine

: Tobi tries his hand at narrative songwriting that recalls the likes of great Hip-Hop legends. His flow never lets up, navigating seamlessly through the wavey drums and ambient vocals. The chorus is strong and melodic–carrying the energy and emotion of the verses beautifully with lyrics like "your soul has been calling out me / Been singing your song." Here we see a softer side of TOBi that is appreciated and felt.  
Faces

: TOBi takes us back up a notch with a more lowkey celebratory song. Definitely a song for head nods and shoulder grooves, we get a track that fully leans into the cool confidence we know TOBi for.  
Things That Matter

: Tobi marries soft whispers with higher pitches and soulful instrumentation to carry us back down to the sensual level. This song is a car ride with your best friends on a warm night– smooth and contagious. We are provided a track that is delicate and sensitive with lines like "When you can't cope with the pressure or can't hold it together / I stand firm through the weather" that provide much-needed support for listeners.
Still Singing

: The final song stays consistent in flow and rhythm– the makes of a strong outro that reflects TOBi's authentic attitude. With blunt honesty and soothing melodies, TOBi carries us out on the note of Black joy, stating "I'm still gonna sing / long as a song is in my heart / I'm still gonna sing." A track so soothing that it has listeners genuinely hoping that he will.
SUMMARY: This ended up being a seamless album from start to finish that flows effortlessly between genres. I'm thoroughly impressed by the ways in which TOBi refuses to be confined musically to a specific sound while still remaining consistent and clear. The heart and soul in the album are stark and is carried in the many pleasantries of rhythm and rhyme that TOBi continues to master. We rate this an easy four out of five sails.   
Standout tracks: Silhouette, Shine, Matter