Whether they park, skate or bike, students on campus are always trying to find the best way to get around.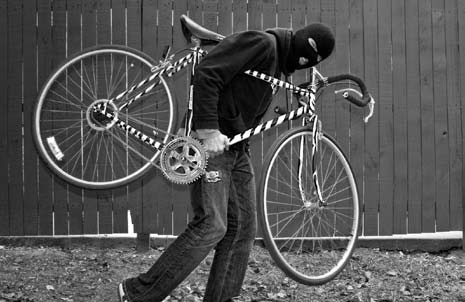 And while some circle the parking garages, others find a spot in Lot 18 and wait for the shuttle. Some students can even be seen driving to school and pulling a bike out of their trunk.
For those who choose to bike, finding a safe place to secure their wheels while they are in class is crucial. Bikes reported stolen are often hard to retrieve, said UPD Chief John Dean.
The Spinnaker spoke with Dean to discuss a few tips on how to keep your spokes under control.
1. Mark the bike so it is identifiable
Unless you are spending thousands for a competition-grade bike, you probably purchased an 18-speed from Wal-Mart, as did many other students. Dean suggests marking your bike so it can easily be identified as yours, possibly increasing your chances of recovery in the case of a theft.
2. Lock them to something secure
Chain link fences, wooden posts and small trees are all targets of bicycle thieves as these make for prime opportunities for an easy getaway. Instead, lock your bike to a secured rack or some other immovable object.
3. Take your bike home during
Christmas and summer break "Over Christmas break, this is a ghost town," Dean said about campus while students are home with family. After three bikes were reported stolen from Lot 18 during Christmas break, Dean suggests students not leave their bikes in remote areas.
4. Invest in a good lock
"Getting a good lock is key, as bolt cutters will work on cheaper locks," Dean said. Investing in a hardened steel lock will actually damage the bolt cutters many thieves will use.
Real cutters can only be special-ordered by security agencies and are not readily available to thieves, Dean said.
5. Lock the frame
Many bikes now come with quick-release wheels that can be taken. Remember, even if thieves cant get away with your whole bike, they may take what they can. That includes helmets, handlebars, wheels and even a nice bike seat. Experts suggest that you lock the frame and wheels all at once with a good U-lock.