New and improved Osprey shuttles arrive at UNF
All aboard! The new Osprey Connectors are now up and running around the University of North Florida (UNF) campus.
Unlike the old-school bus models of last semester, the new shuttles are full-length commuter buses similar to those that operate around Jacksonville. 
With a sleek, all-white exterior and the ashy gray and navy University of North Florida (UNF) logo plastered on the side. The interior mimics that of a subway car with seats horizontally dispersed along the side of the bus, as opposed to the old dual rows of seats. The texture of the seats— while not the scratchy velvet of the previous model— have fabric similar to a Spirit Airlines plane, still making it a slight upgrade.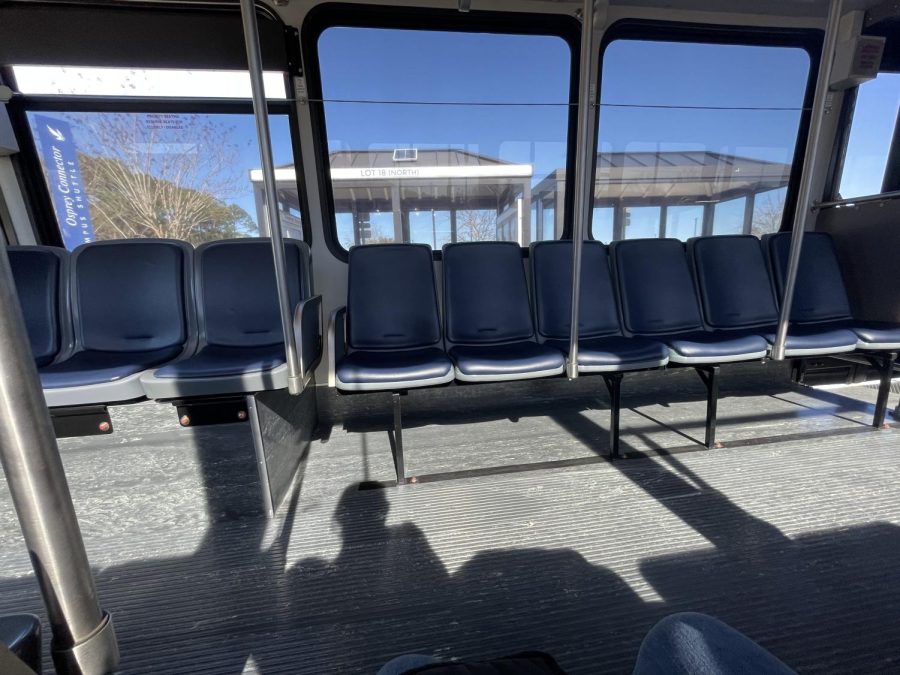 The most efficient change by far is the dual doors that allow for a designated entrance and exit to accommodate those getting off and on in a fraction of the time.
However, these new rides have not come easy. Last semester, there was a rush order to get loaner shuttles while the new ones were still in the works. Coach buses were added into circulation to help keep the routes moving.
Lizzie Moody, UNF junior and computer systems major, had a different perspective on the new connectors. To her, the issue isn't with the Connectors themselves, which she does not consider an upgrade in aesthetics, but with its route.
"There should be more than one route since to the Library from lot 18 only takes ten minutes, but the way back takes up to 35 minutes," Moody said. 
There are currently seven shuttles and one town center line operating on the same routes schedules as last semester, according to the Osprey Connector webpage. 
Further details and information regarding stops and updates can be found on the Double Map app,  or through the myWings banner. 
___
For more information or news tips, or if you see an error in this story or have any compliments or concerns, contact [email protected].