Voting for the 2023 spring UNF Senate election is close; here's how it'll work
An uncontested and contested election is simultaneously taking place for seats in the University of North Florida's Student Government this semester. The presidential and vice presidential elections are completely uncontested, while the Senate elections are contested. 
That's a lot of confusing words so let's unpack them. 
What's the difference between a contested and an uncontested election?
An uncontested election is when an equal number of seats open as the number of people running for them. 
Tyler Aldinger, Student Government's manager, gave an example: if 13 candidates were running and 15 seats were available, then all 13 of those candidates would get a seat and two would be left empty. 
Because this specific election is uncontested, a seat is available for both the Presidential and vice presidential candidates meaning that the candidates—Johnny Grosso and Emily Sullivan—will automatically get their positions.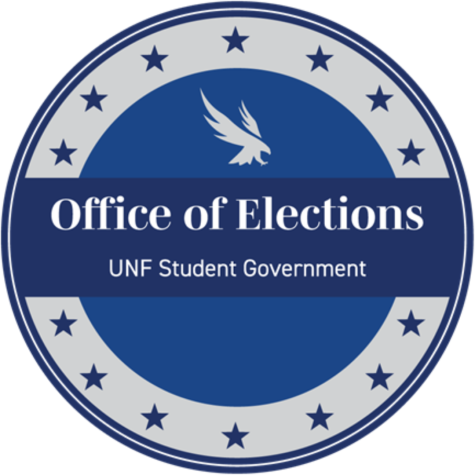 On the other hand, this semester is the first time in two years (since Spring 2021) that the Senate election is contested. 
Simply put, a contested election is when more people are running for a position than available positions. This semester, 23 candidates are running for Senate seats with just 19 available, Aldinger said. 
See the full list of Senate candidates here. 
What is the timeline for the election?
On Wednesday (yes, tomorrow), SG is holding their Candidate Meet and Greet Forum where candidates will discuss their initiatives and plans for the upcoming term. This will also be a time for Senate candidates to debate with one another and explain the initiatives they'd pursue if elected. 
Voting for the Senate begins on March 21 and closes the next day on March 22. Students can vote from 9 a.m. to 6 p.m. on both days.
Online voting will be available to students but polling booths will be set up in the Student Union Plaza and the library. SG is trying to get a tile on MyWings to make online voting easier for students, but nothing is set in stone yet. 
Senate election results will be finalized on Friday, March 31. The newly elected senators, the student body president and the student body vice president will be sworn in on Friday, April 14, beginning their term. 
To see a full breakdown of Student Government's election this semester, visit here.
___
For more information or news tips, or if you see an error in this story or have any compliments or concerns, contact [email protected].