OneJax cuts ties with UNF as state looks to eliminate diversity initiatives
The OneJax Institute, an interfaith organization dedicated to diversity, announced Wednesday that it had unanimously voted to dissolve its connection with the University of North Florida, citing a desire to keep itself unrestricted and unrestrained.
The organization will reactivate its independent, nonprofit status and terminate the connection it's had with UNF since 2012.
"OneJax is proud to have been a part of the UNF community and appreciates the mutually beneficial relationship we have enjoyed with the University these past 11 years," OneJax Executive Director Kyle Reese said in Wednesday's statement. "The current political climate in our state is impacting every state university, and we do not want the core mission and vision of our 53-year-old organization to be restrained or restricted."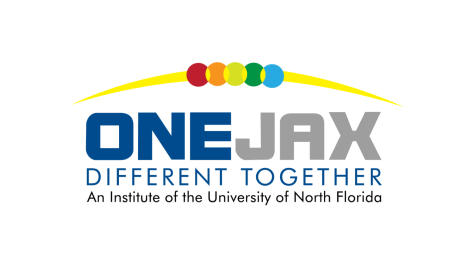 OneJax's decision comes in the wake of Florida Gov. Ron DeSantis's pledge in January to eliminate all funding for diversity initiatives and programs at state colleges and universities. 
When the DeSantis administration requested that all state institutions report how funds were being put toward diversity programs and initiatives, OneJax was included in UNF's response. However, because the organization has been responsible for raising its own funds, the state was responsible for none of its $1.3 million budget, Spinnaker reported. 
"We are in a good financial position and expect to continue raising the operating funds necessary for us to continue our plans for growth and expansion," Reese said. 
Those funds allow OneJax to offer programs and services to help Jacksonville become a diverse and inclusive community where everyone has equal opportunity, the organization's statement said.
UNF President Moez Limayem said in the statement that the two organizations "part as friends" and "I wish OneJax well as it continues to pursue its work in the greater Jacksonville community."
Last week, Limayem reaffirmed UNF's commitment to being a welcoming campus "where individuals from all backgrounds experience a sense of belonging and can find the care, support and resources they need to thrive" in a campus-wide letter.
The president has received the bulk of backlash from UNF students as they push him to denounce the state's efforts to eliminate diversity programs at higher education institutions and commit to retaining all existing diversity-related initiatives. 
During a student town hall meeting two weeks ago, Limayem told students that he would work to find another method of funding for programs that the state removes funding from but will ultimately follow the law. 
___
For more information or news tips, or if you see an error in this story or have any compliments or concerns, contact [email protected].