Pushing "the philosophy of Western Civilization" in Florida education, DeSantis pledges to defund all DEI initiatives in state universities
Florida Gov. Ron DeSantis announced during a press conference Tuesday morning that diversity, equity and inclusion initiatives at state universities will be completely defunded. 
DeSantis's legislative proposal aims to push back against what he calls the "tactics of liberal elites who suppress free thought in the name of identity politics and indoctrination," according to Tuesday's press release. 
According to the release, "the legislation will ensure Florida's public universities and colleges are grounded in the history and philosophy of Western Civilization" and correct universities' missions to "align education for citizenship of the constitutional republic and Florida's existing and emerging workforce needs."
The 2023 proposal would prohibit higher education institutions in Florida from "using any funding, regardless of source, to support DEI, CRT, and other discriminatory initiatives," according to the release.
DeSantis's announcement comes a few weeks after the University of North Florida reported less than 1% of its state-supplied budget was put toward critical race theory and diversity, equity and inclusion initiatives. View the full report here.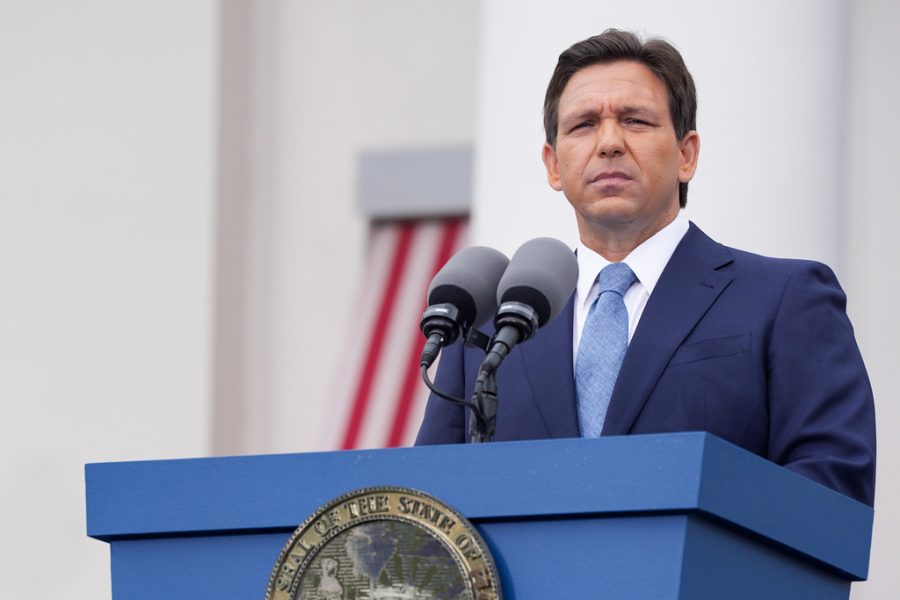 His proposal would, among other things, prohibit postsecondary institutions from "using discriminatory political filters" in the hiring process. As written in the release, "discriminatory political filters include political loyalty oaths and DEI statements."
The legislation would allow state university presidents and university board of trustees to conduct a post-tenure review of faculty members at any time. 
View the full proposal here. 
The United Faculty of Florida, Florida's largest higher education faculty union, released a statement addressing DeSantis's announcement, calling it a move that will "destroy our state's future."
"And here's a healthy dose of truth — defunding diversity, equity and inclusion (DEI) programs will make it more difficult for first-generation college students, veterans, students with disabilities, and more to enroll in classes and complete degrees in Florida," UFF President Andrew Gothard wrote in the release. "The false boogeymen of evil DEI programs and coordinators will be used to attack everyday Floridians who have no dog in the governor's fight with all things non-white, male or Christian."
Read UFF's full statement here.
UNF did not immediately return Spinnaker's request for comment about how they plan to respond as of Tuesday afternoon. Spinnaker attempted to get a comment from UNF's LGBTQ Center on DeSantis's pledge but was told they weren't allowed to comment. 
This is a breaking news story. Stay with Spinnaker. 
___
For more information or news tips, or if you see an error in this story or have any compliments or concerns, contact [email protected].