Breaking down Carter Hendricksen's legendary UNF career
UNF men's basketball forward Carter Hendricksen may have played his last game in an Osprey uniform, but it's clear to see the impact he has left on the program.
Spinnaker recently had the chance to sit down with Hendricksen at UNF Arena and discuss his time as an Osprey.
While this interview, which can be viewed below, mainly focused on the emotional aspect of his collegiate career, we're gonna take a look at the numbers and see just how successful the Kentucky native was in his time at UNF.
Hendricksen arrived on campus as a freshman who had received just one Division I scholarship offer, courtesy of Matthew Driscoll and the Ospreys. He had a chance to soak in vast swaths of leadership and skill as a part of a talented group in the 2018-19 and 2019-20 seasons.
The Ospreys ultimately came up short to Lipscomb University in a heartbreaker in the ASUN semifinals in 2020, but Hendricksen was able to gently ease his way into the college game during this span, all while contributing nearly 15 points and 7.1 rebounds per game in just his second season.
The 2020-21 season served as a key turning point in Hendricksen's career. With the departure of stars Garrett Sams, JT Escobar, and Wajid Aminu, Hendricksen quickly found himself as the leader of a young and inexperienced roster.
Hendricksen admitted that this was a challenging time, as he was forced to step into a position he wasn't used to being in.
"It actually took quite a bit of time," Hendricksen said. "I was not prepared at all for that."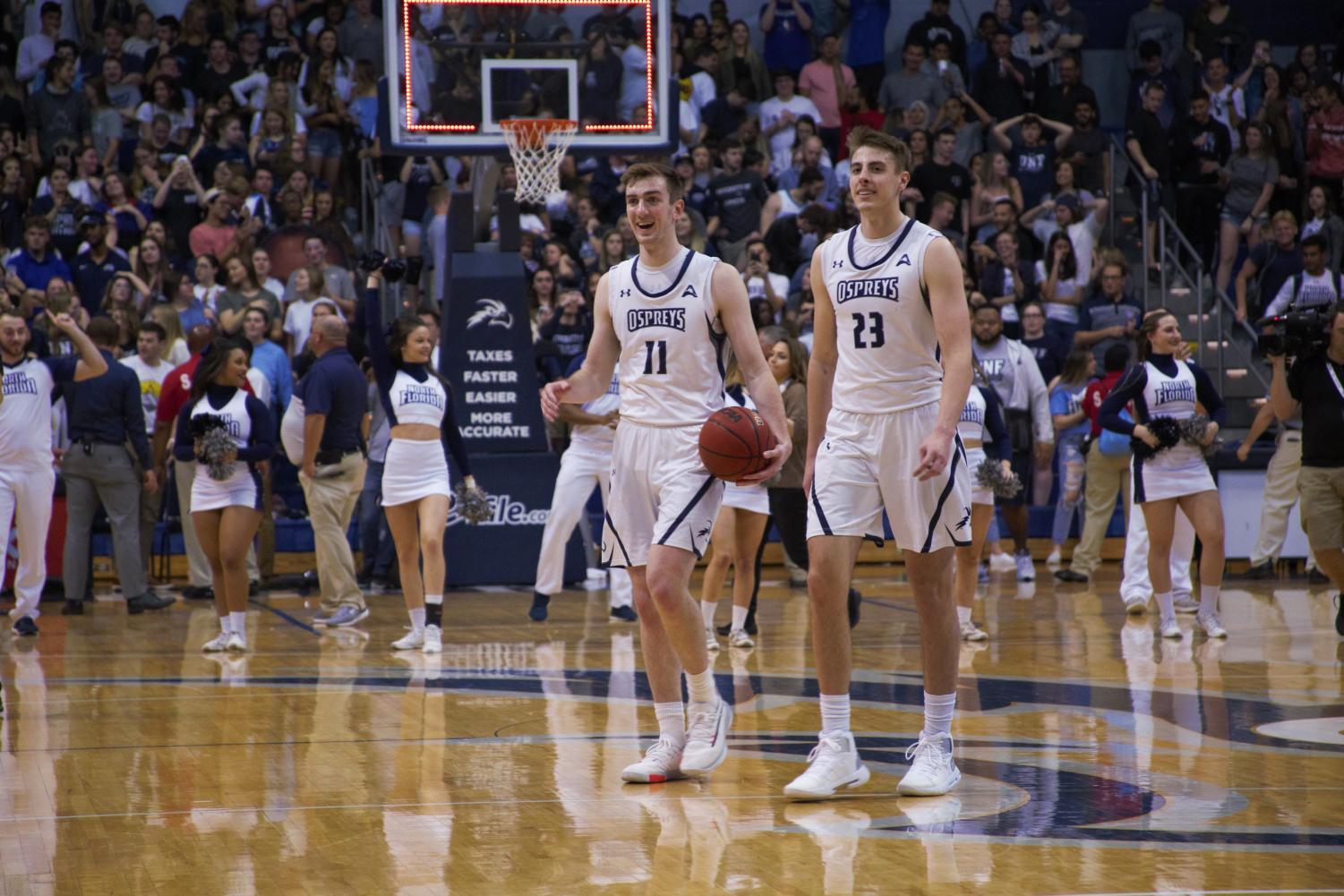 Through trial and error, he settled into this role and became the face of UNF basketball. In a hectic season filled with injury and COVID-19 protocols, the Ospreys struggled to an 8-15 record. Nevertheless, Hendricksen still produced another 14.9 points per game.
The next campaign was plagued by injury for both Hendricksen and fellow leader Jose Placer. It was another disappointing season, with UNF finishing 11-20. However, some big-time wins down the stretch from the squad in the pair's absence showed what this team was capable of.
The 2022-23 season loomed as Hendricksen's last go-round on campus. He produced the best statistical effort of his career, averaging 16.5 points and 6.2 rebounds per game. The Ospreys didn't get quite as far as they wanted, but it wasn't all doom and gloom.
Hendricksen took the court one last time as an Osprey on Feb. 24. As the team's lone senior, he led them to victory on senior night with 25 points in a key win over Bellarmine University to improve UNF's seeding going into the ASUN tournament. 
"That was a very special moment," Hendricksen said. "It was really cool to feel all the support and the love from everybody here."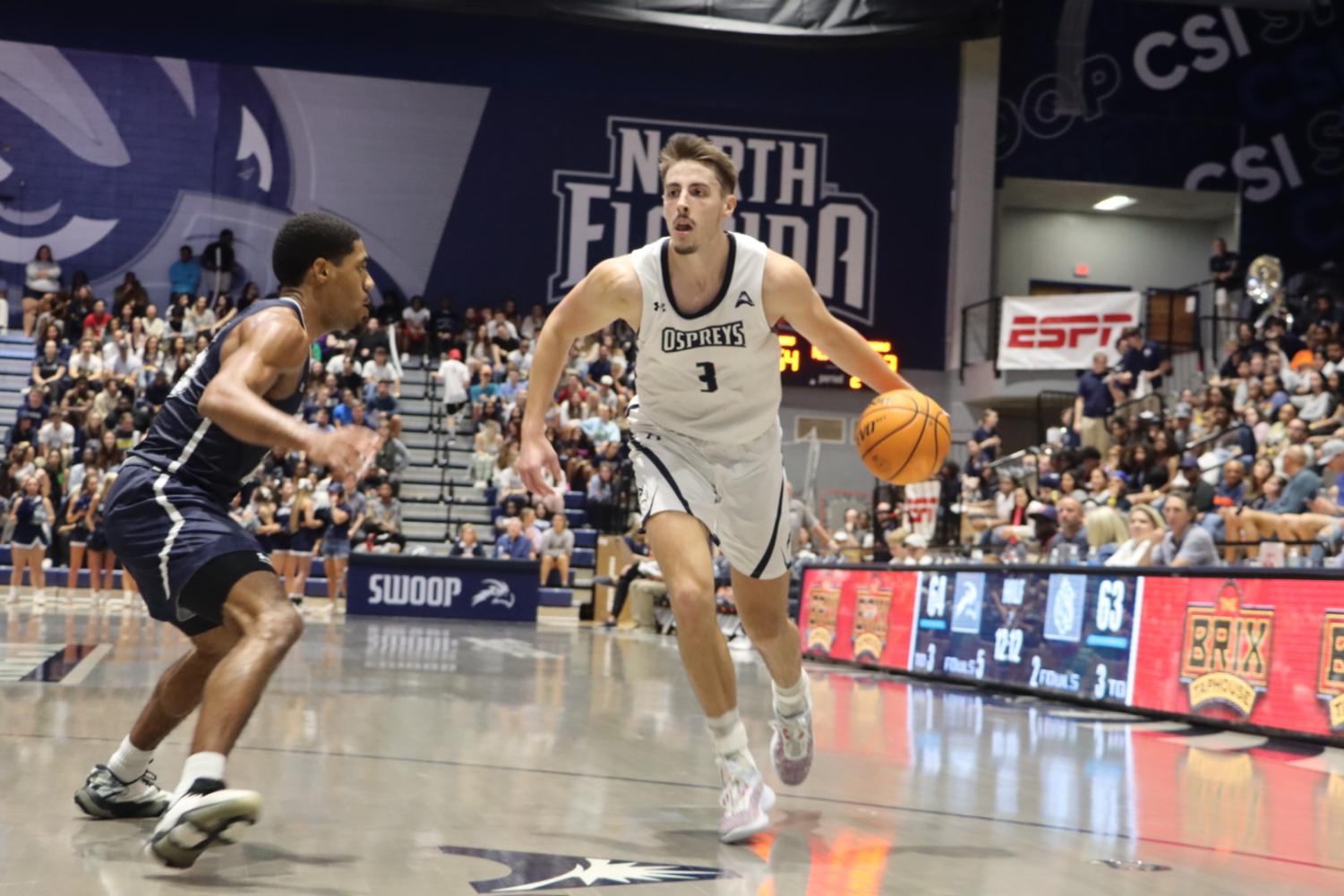 Hendricksen will now pursue a professional career, with aspirations of making an NBA roster. Now that his time at UNF has come to an end, let's take a look at where stacks up amongst the greatest Ospreys of all time.
Hendricksen comes in second all-time at UNF in scoring, contributing 1,651 points as an Osprey. Only Dallas Moore, point guard from 2013-2017, scored more points in UNF history.
In addition to his size, part of what made Hendricksen so dangerous was his deep-shot ability. It's no surprise that he ranks fourth in three-pointers made, knocking down 271 during his career. Scoring wasn't his only skill, also ranking third all-time in rebounds and eighth in assists.
Whether it be on or off the court, it's clear to see the impact that Carter Hendricksen has made on UNF men's basketball. He is hopeful for the future of the program and is grateful for the time he got to spend as an Osprey. 
Be sure to check out the full interview linked above for more!
___
For more information or news tips, or if you see an error in this story or have any compliments or concerns, contact [email protected].