Letter to the Editor: Protest against HB 999
Alivia Kalin, Students for a Democratic Society member
March 24, 2023
HB 999 has been causing panic and fear among university students and faculty. With DeSantis heading to eliminate DEI programs in public education as we know it, students around Florida gather to protest at the next HB 999 meeting. This protest will be statewide and will be happening on FAMU at 11 a.m. on March 28.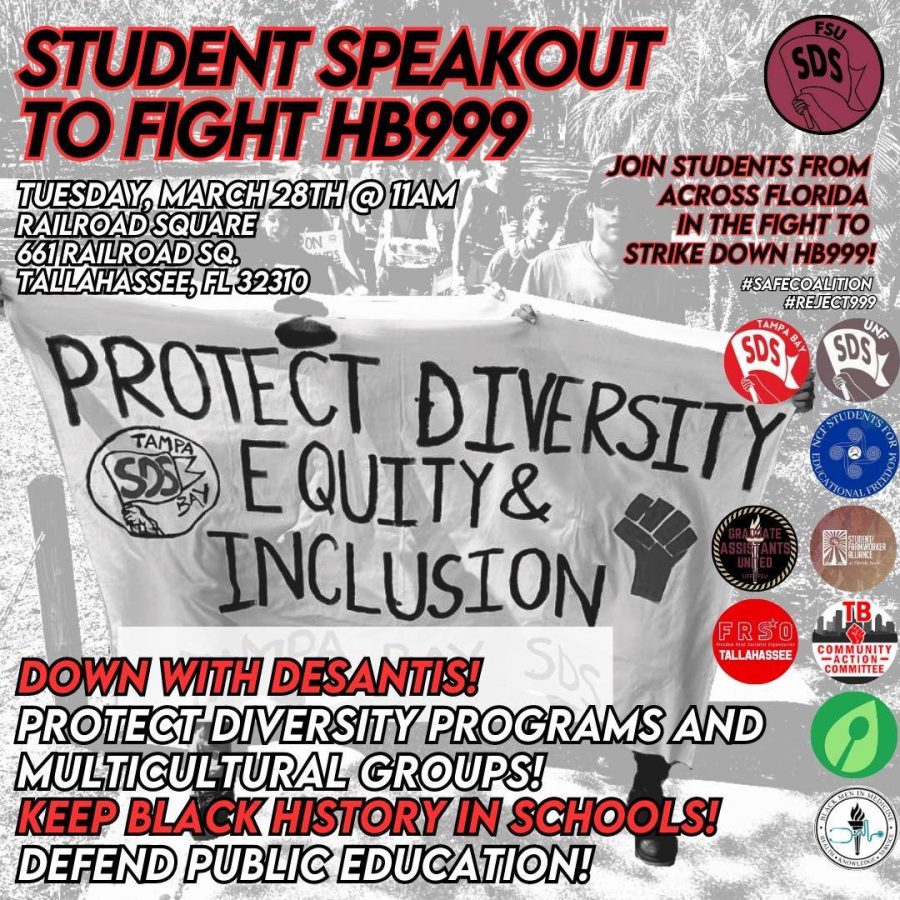 Everyone is tired of being afraid. Afraid to lose their programs, jobs, classes. All history is valuable and should be taught rather than be erased. I'm tired of being afraid. This is an opportunity to make a stand and raise your voice. Keep DeSantis on his toes. I'm not going to let him take away what is beautiful and wonderful to UNF campus, nor will I let him destroy DEI programs from all universities. This bully needs to hear these students. He needs to hear what we have to say.
Alivia Kalin is a University of North Florida senior and a member of Students for a Democratic Society, a student-run on-campus activist group.
Readers are encouraged to submit a Letter to the Editor for publication with Spinnaker. Spinnaker does not endorse any of the contents of a Letter to the Editor.
___
For more information or news tips, or if you see an error in this story or have any compliments or concerns, contact [email protected].