How the Chabad of Southside has helped Jacksonville students prepare for Passover
Jewish people worldwide celebrate Passover today, a holiday commemorating their liberation from Egypt in ancient times. The first two nights of Passover are when Jews hold a Seder, a 15-step feast full of rituals centered around the story of the Exodus. 
The Chabad of Southside, a Jewish organization that provides local religious, educational and social services, is hosting a public Seder for the Jewish community in Jacksonville. The Chabad also works to support Jewish students at the University of North Florida.
Students looking to join can attend for free, depending on availability and can sign up online here.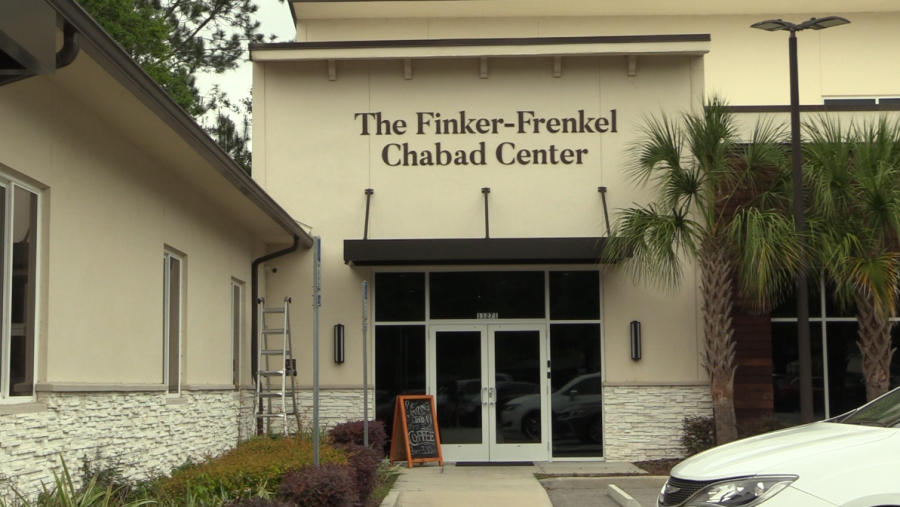 Some highlights of the Seder, according to the Chabad's website are, "Drinking four cups of wine, dipping veggies into saltwater, children kicking off the storytelling by asking the Four Questions (Mah Nishtanah), eating matzah (a cracker-like food, which reminds us that when our ancestors left Egypt they had no time to allow their bread to rise) and bitter herbs, and singing late into the night."
Rabbi Shmuel Novack, the Chabad of Southside's vice president, explained that the original matzahs were handmade and round in shape. It's called schmura matza because schmura is the Hebrew word for guard, he said, and only guarded matza can be used during Passover. 
"From the harvest until the baking they have to make sure there's no humidity or water touching the grains because this way when it's processed, it can become leavened," the rabbi said. "And the idea of the matzo is that it's an unleavened bread."
The Chabad of Southside also hosts weekly Shabbat dinners, something that Rabbi Novack said helps build those statewide and even international relationships amongst students. 
"There's a certain feeling of connection that when you come to a Shabbat dinner. You meet a student you met at a summer camp years ago, and yet we're all plugged into the same stream," he said. "And I think that's very powerful and inspiring for our students."
Located less than a mile from the UNF campus, off St. Johns Bluff Road, the Chabad also recently added a kosher bar that provides kosher food to the community and its students. If students bring their student ID, they get a special discount, Rabbi Novack said.
"Having a home away from home like this Chabad Center," he said, "it's a powerful statement because every student knows they have a place where they belong and they have a place where 24/7 they can show up and be welcomed."
___
For more information or news tips, or if you see an error in this story or have any compliments or concerns, contact [email protected].