"This year we will build bridges, not walls," says UNF's new student body president
"This year we will build bridges, not walls," said John Grosso, the University of North Florida's new student body president, during a speech to Student Government's Senate Friday afternoon. Grosso was sworn into office last week. 
Speaking to the assembled senators about his plans for the year, Grosso discussed his initiatives in more depth. 
A major focus for the student body president is building the relationship between UNF and the city of Jacksonville. When he was running for the position, Grosso spoke a lot about how, in his eyes, the university functions more as a commuter school, but it's something he wants to change.
One method to achieve this is to increase student engagement — not just on campus but throughout the local community as well, he said.
He also explained how it is frustrating that UNF is facing a housing crisis where more students are applying for rooms than there are spots. However, looking on the bright side, Grossos said that also shows that the university is growing.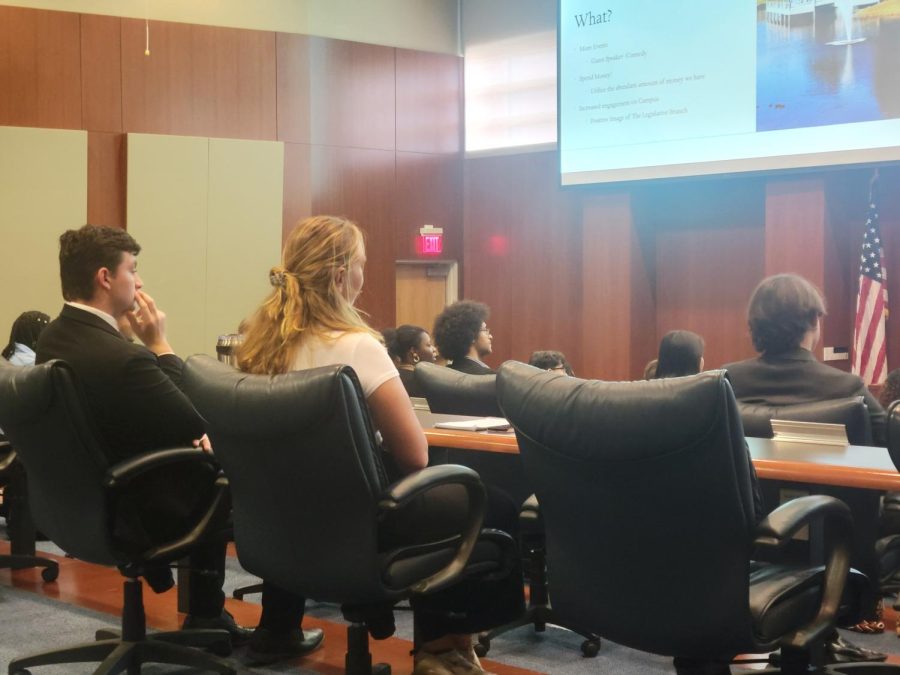 Later on, Grosso mentioned how athletics is something he wants to promote on campus during his term and how he believes it is important to look at the university through a business lens. He explained that athletics would bring the university growth, donations, as well as alumni engagement.
At the end of Grosso's speech, he explained that his goal for this term is "to demonstrate that UNF is like no other and [is] a university experience that needs to be invested in and, most importantly, celebrated."
Senator Joshua Murray, the former student body vice president, asked Grosso if he could elaborate on what his initiatives are.
Grosso answered that his largest goal is to create partnerships with off-campus vendors and businesses. He also mentioned that there are a lot of alumni in the area that are "untapped" and hopes he can get them involved with UNF. 
Another senator asked Grosso about his thoughts on diversity, equity and inclusion in Florida, and the student body president responded that he would be very careful with what he said because he feels the school's hands are tied by the state. 
"As a student, I definitely think every student's value, every perspective, every background is equally important," he said. 
After Grosso was done speaking, the senators held nominations and elections for legislative cabinet positions. There were four positions available: Senate President, Senate President Pro Tempore, Budget and Allocations Committee Chair and the University and Student Affairs Chair.
The rest of the meeting was spent nominating senators and debating. Later, four senators were ultimately sworn into their new positions.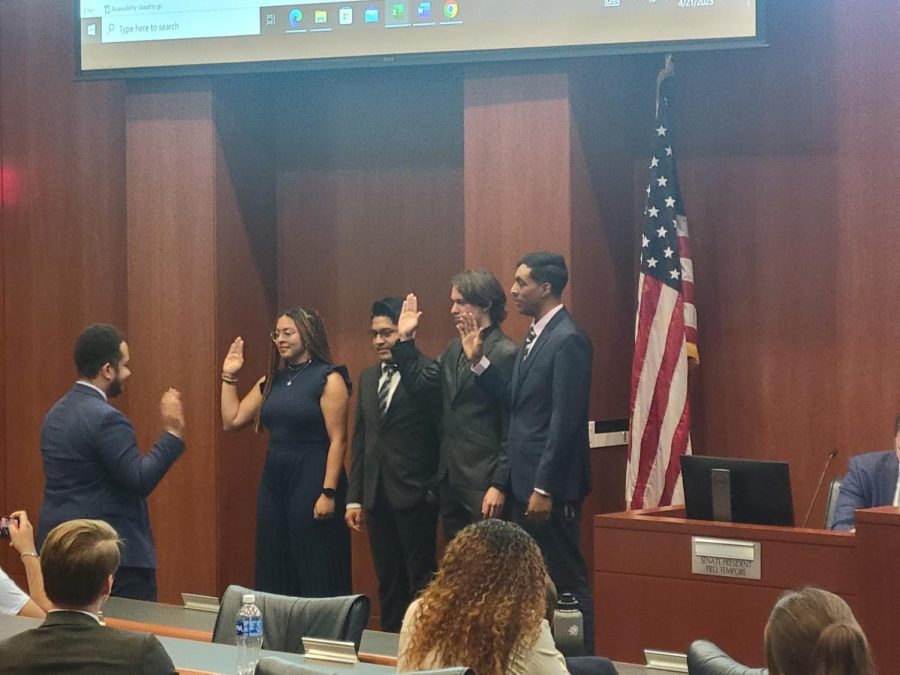 Senator Rohith Kilambi ran uncontested for the position of Senate president and won.
Two senators, Alex Mendoza Hernandez and Emily Roles, ran for the position of Senate Pro-Tempore. Senator Roles was not present at the meeting so Senator Mendoza-Hernandez won.
Senators Ethan Schultz and Senator Jonah Vazquez ran against each other for the position of budget and allocations committee chair. Senator Vazquez won.
The final position available was the university and student affairs committee chair which had three people running for it: Senator Lissie Morales, Senator Kaylin Aguirre and Senator Mitchell Aarons. Senator Morales won the position with nine votes out of 23 — majority. Senator Aguirre won eight and Senator Aarons won six votes.
___
For more information or news tips, or if you see an error in this story or have any compliments or concerns, contact [email protected].