DeSantis signs anti-LGBTQ+ legislation restricting gender-affirming care, drag shows, pronoun use
Florida Gov. Ron DeSantis signed a series of bills on Wednesday that outlaw gender-affirming care for minors, restrict discussions of "preferred pronouns" in K-12 schools and tackle other issues that critics say attack the LGBTQ+ community. 
Anti-LGBTQ+ legislation isn't new to Florida and has been a large part of DeSantis's war on "woke" as he is expected to announce a presidential run. 
These newly signed laws are the latest that DeSantis has approved recently as he takes a definitively conservative stance on controversial issues. 
Understanding the "Let Kids Be Kids" package
SB 254 outlaws gender-affirming surgeries and the use of puberty blockers for minors. It places new restrictions on adults seeking similar care, requiring them to provide written, informed consent. 
The law also gives the state "temporary emergency jurisdiction" and the ability to take physical custody of children who are likely to "imminently suffer serious physical harm."
"Serious physical harm includes, but is not limited to, being subjected to sex-reassignment prescriptions or procedures," states the bill. Critics argue that the bill takes rights away from the parents of transgender children. 
In a press release on May 4, the Human Rights Campaign wrote that the bill is an "extreme, unprecedented attack on transgender people, their health care, and the families and health care providers who care for them."
"[SB 254] would give Florida the unprecedented ability to strip parental rights away from parents who support their transgender children," the organization said.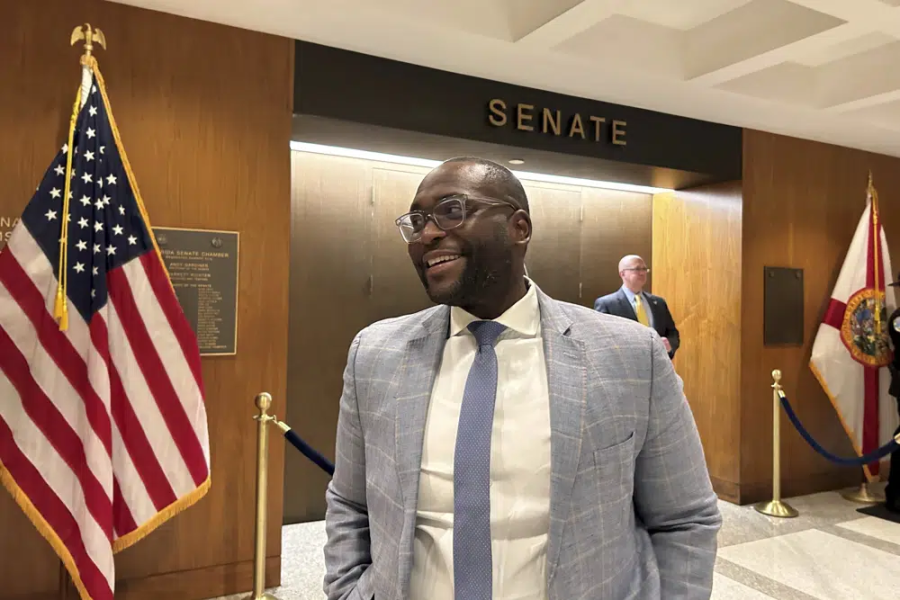 At the signing, DeSantis pushed a narrative that medical experts have repeatedly said is false: the idea that children are being "mutilated" with gender-affirming care. 
In 2021, the American Medical Association wrote that "forgoing gender-affirming care can have tragic health consequences, both mental and physical."
HB 1069 prevents K-12 teachers from asking students what their preferred pronouns are and banning them from giving students a pronoun that doesn't correspond to their sex. 
The bill defines a person's "sex" based on their sex chromosomes, naturally occurring sex hormones and "internal and external genitalia present at birth." It gives two options: male and female. 
Under this new law, the policy of every public K-12 school in Florida will be that "sex is an immutable biological trait and that it is false to ascribe to a person a pronoun that does not correspond to such person's sex," according to the bill.
Expanding on a previously passed version of the law in 2022, classroom instruction on sexual orientation or gender identity "may not occur" in prekindergarten through 8th grade, the bill states. Previously, the ban was from kindergarten through 3rd grade. 
HB 1438 prohibits people from "knowingly" admitting a child to an adult performance, which the Associated Press reported would target drag shows. It also places the responsibility for violations on businesses. 
The Department of Business and Professional Regulation now has the power to suspend, fine, or revoke the operating or alcohol license of any business that admits a child to such performances.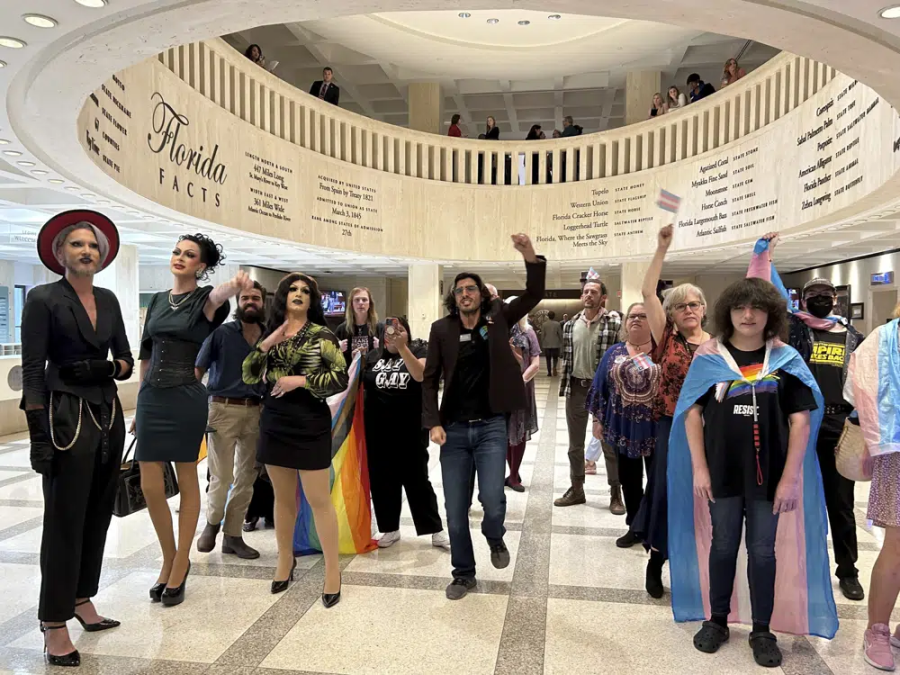 HB 1521 requires that "females and males should be provided restrooms and changing facilities for their exclusive use, respective to their sex" or have one-person unisex facilities, the law says. This is to maintain public safety, decency, decorum and privacy, according to the bill.
The bill encompasses detention facilities, correctional institutions, juvenile correctional facilities, educational institutions and public buildings with a restroom or changing room. 
This law joins ones in eight other states across the country that have passed bans on people using bathrooms and facilities consistent with their gender identity, according to the Movement Advancement Project, an independent nonprofit think tank. 
Florida is the first state to make it a criminal offense for transgender people to use bathrooms or facilities consistent with their gender identity, MAP reported. 
HB 225 lets students at private schools, virtual schools or home school participate in extracurricular activities, including sports, at other public and private schools. It also allows "opening remarks," including prayers, at certain athletic contests, according to its language. 
Drawing national attention
The signing ceremony had a campaign-like feel, with DeSantis tossing Sharpies to a crowd, as opposed to when he privately signed measures on abortion and gun rights, the Associated Press reported.
DeSantis's approval of these bills comes a month after Equality Florida issued a travel warning for the state.
"Taken in their totality, Florida's slate of laws and policies targeting basic freedoms and rights pose a serious risk to the health and safety of those traveling to the state," the travel advisory release said.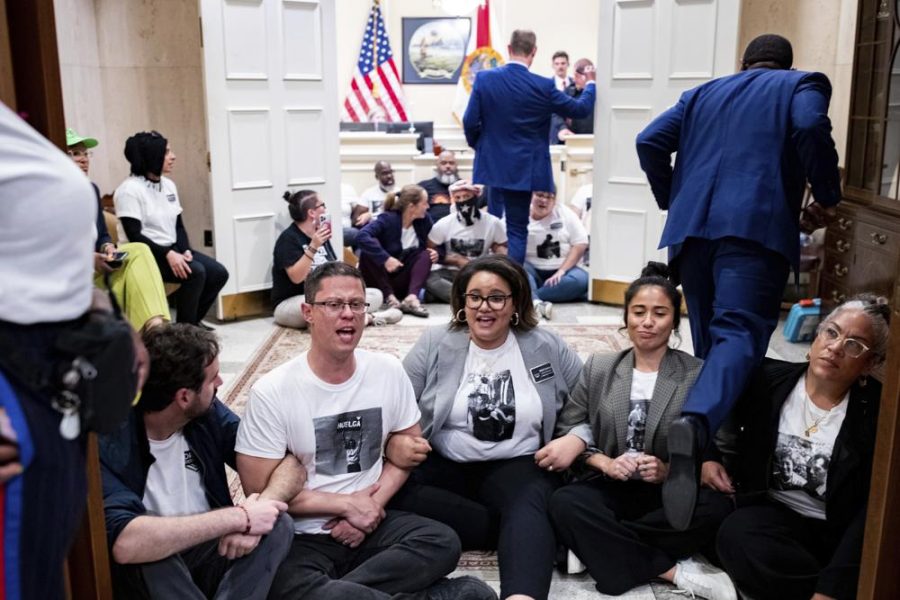 The gender-affirming care ban (SB 254) and the law preventing people from knowingly allowing children into adult performances (HB 1438) go into effect immediately. The others (HB 1069, HB 1521 and HB 225) take effect on July 1. 
"Florida is proud to lead the way in standing up for our children," said Governor Ron DeSantis in a press release about the signing. "As the world goes mad, Florida represents a refuge of sanity and a citadel of normalcy."
_____
For more information or news tips, or if you see an error in this story or have any compliments or concerns, contact [email protected].