Baseball suffers crucial loss in clash against rival JU
The University of North Florida Ospreys went toe to toe with the Jacksonville University Dolphins on Friday, ultimately ending in a crushing 2-1 defeat.
The game was played at John Sessions Stadium and served as both the first and last time the rivals faced off this season. Despite splitting last season's series record 1-1, Friday's win secured bragging rights for the Dolphins in 2023.
The first two innings flew by without scoring from either team, much to the delight of UNF pitcher Dominick Madonna and his team, who scored out after out in rapid succession. The team was equally matched by the Dolphin's outfield who made short work of the Ospreys, drawing the first and second inning to a close.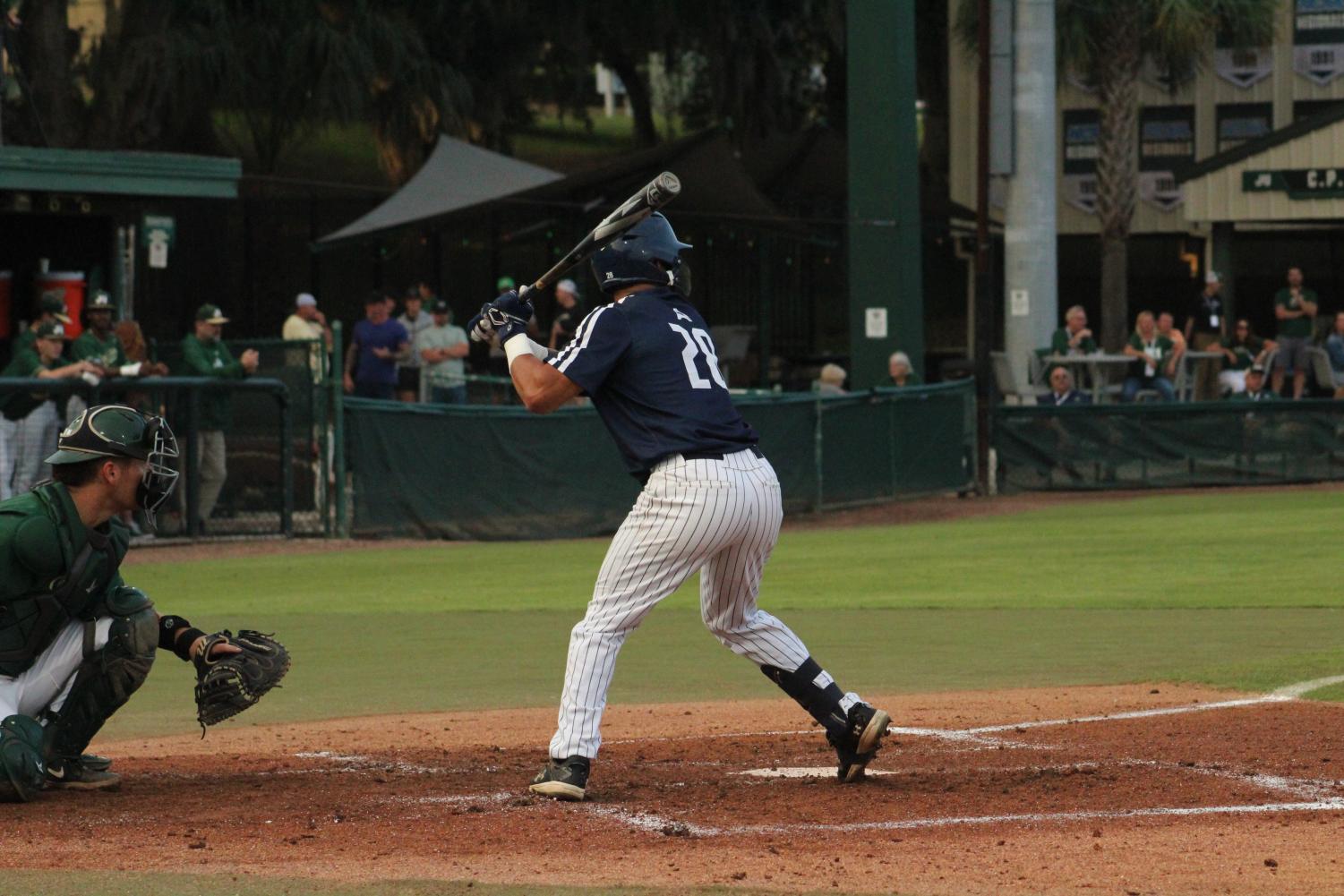 Things came to life, though, and there was hope in the third. A double followed by a sacrifice pop fly saw outfielder Austin Brinling come across home plate to score, putting the Ospreys ahead 1-0.
This lead wouldn't last long, however. A base hit and a triple by Dolphins outfielder Tommy Joseph would tie the game 1-1. Later, an RBI single by JU's Hogan McIntosh was just enough to send another runner home, getting the go-ahead run and putting the Dolphins up 2-1 against the Ospreys.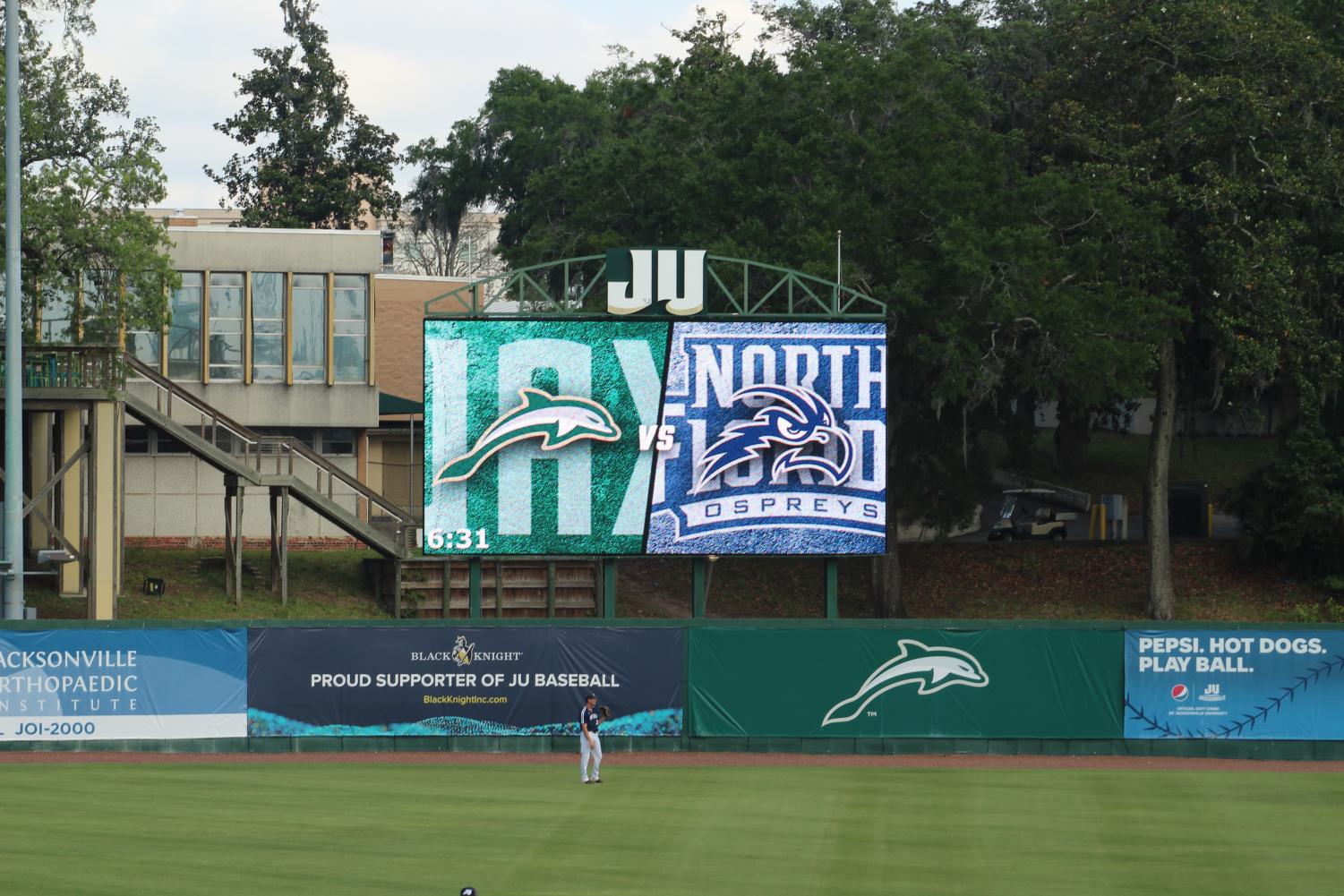 The fourth, fifth, and sixth innings flew by- credit due to the strength of both teams' fielding ability. A single in the seventh gave UNF a chance of tying the game, but a quick double play by JU ended the threat.
After the no-score in the eighth, the Ospreys had one last chance to tie the game in the ninth frame and take the game to extra innings. With two outs on the board, Ospreys pinch hitter Peyton Sybrandt stepped up to the plate. A ball blistered towards first, but was skillfully caught by the defender, who quickly stepped on base ending the game 2-1 in favor of the Dolphins.
The game was the shortest of the season and all but ended any glimpse of playoff potential for the Ospreys. Despite the loss, much credit is due to the determination of UNF's baseball team in what was, a well-fought defeat.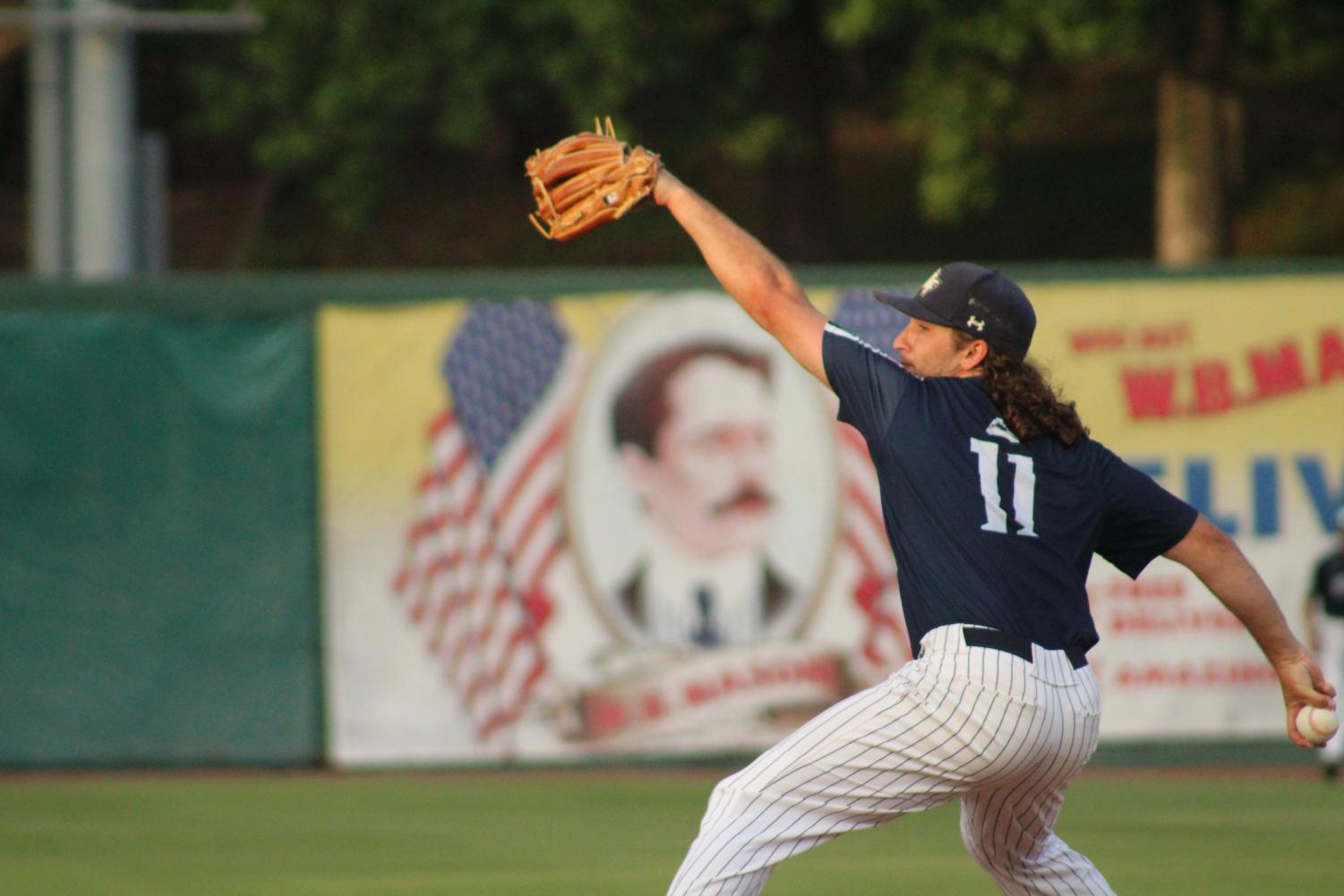 Senior pitcher Dominick Madonna gave it his all and it showed. Eight innings of his pitching, along with strong defensive showings from the infield and outfield, played a crucial role in keeping the Dolphins scoreless for nearly the entire game.
Adding to the defeat was a loss in extra innings on Saturday, giving JU the sweep over their rivals. Perhaps even more enjoyable for the Dolphins, this officially knocked the Ospreys out of contention for the ASUN tournament, bringing their season to an end.
___
For more information or news tips, or if you see an error in this story or have any compliments or concerns, contact [email protected].