Pride Month is halfway over, and UNF's president stays silent
For the past three years, the start of Pride Month at the University of North Florida corresponded with an email from the president outlining their and the university's support of its LGBTQ+ Ospreys. 
Thursday marks the halfway point of Pride Month this year, and it has passed without any acknowledgment from the current president, leaving many faculty, staff and students frustrated. 
Emails from the UNF president about celebratory months were started by LGBTQ Center Director Manny Velásquez-Parades in 2020 who asked then-President David Szymanski to show his support. The administration at the time agreed and began similar messages for other months like Black History Month and Women's History Month. 
"A message or statement about Pride from the university is important because it makes faculty, students and staff feel seen and recognized," said Velásquez-Parades. 
Here are a few excerpts from Pride Month emails each year since 2020:
"We recognize significant moments in our history that have enabled LGBTQ+ individuals to live authentically; yet we know that obstacles remain," Interim President Pamela Chally wrote in 2022. 

"At UNF, we believe that all people, regardless of gender identity and sexual orientation, should be treated with dignity and respect," David Syzmanski, UNF's sixth president, wrote in 2021.

"June is Pride Month and is an opportunity to honor and celebrate the positive impact that people who are lesbian, gay, bisexual, transgender and queer/questioning have made throughout history," Szymanski wrote in 2020.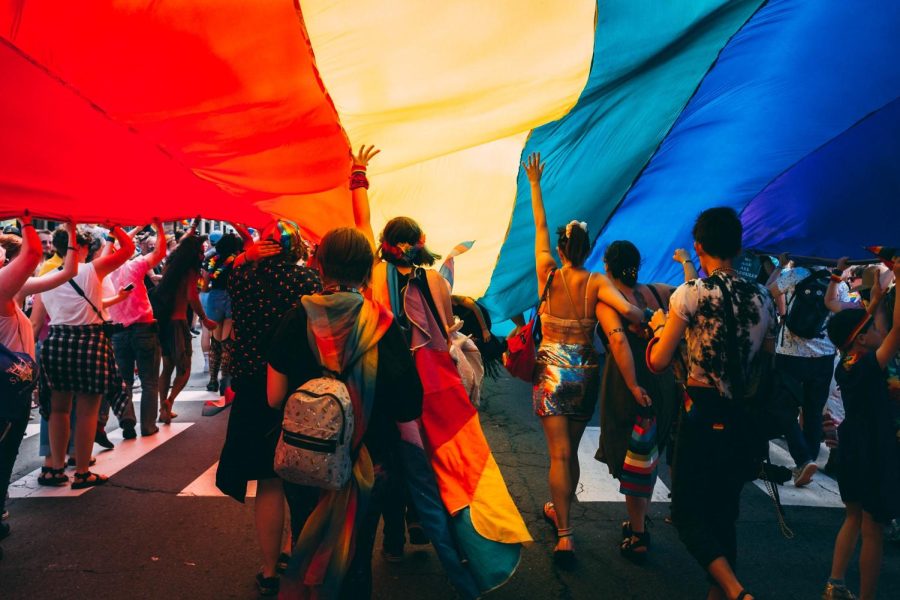 That recently begun tradition changed this year. On June 1, the first day of Pride Month, President Moez Limayem released an email updating the community about the Florida legislative session wrapping up and discussing a couple of the bills that had passed. 
There was no mention of pride, Pride Month or the LGBTQ+ community. 
"UNF is an amazing community with strong core values and a culture of care," Limayem wrote. "I want to reiterate my commitment to a safe, supportive campus environment where everyone feels a sense of belonging and all students, faculty and staff have the resources and opportunities needed to thrive and be successful."
So far, 2023 has been a pivotal year for LGBTQ+ rights, especially in Florida. 
A new law restricts transgender people from using bathrooms corresponding with their gender, another bans the discussion of gender identity in Florida's K-12 public schools and a third bans the state's public higher education institutions from using state funds on diversity, equity and inclusion programs and initiatives. 
"In a time when we're feeling so much insecurity and turmoil because of who we are, [a statement from the president] would make us feel safer and acknowledged," said Velásquez-Parades. 
Spinnaker requested a statement from President Limayem regarding why he has not sent out a campus-wide email about Pride Month and received the following statement from the university.
"There have not been campus-wide messages for monthly cultural observances sent out since last year. That decision was made to ensure other groups were not excluded. Instead, centers hosted numerous activities for months like Black History Month, Asian American and Pacific Islander Heritage Month and Women's History Month that were widely promoted."
___
For more information or news tips, or if you see an error in this story or have any compliments or concerns, contact [email protected].