Demand for on-campus housing is still "extremely high," UNF says. Why?
Room selection for University of North Florida students looking to land a spot in an on-campus dorm opened Monday. However, with more and more students attending the university every year, there are bound to be some students who can't fit in. 
A year ago, UNF made headlines for not having enough space for students who wanted to live on campus. With rent still on the rise in Jacksonville, on-campus housing has become more appealing to upperclassmen and freshmen alike. 
Demand for a dorm remains high but Robert Boyle, UNF's director of housing, said they've made some adjustments to maximize how many students can fit on campus. 
The university currently has space for approximately 3,750 students, Boyle said, but that number is in constant flux.
Some rooms—like those in Osprey Cove or Crossings—can be configured to fit two or three beds. Housing must also accommodate other students who may need a private room for personal or medical reasons too, which changes what space is available.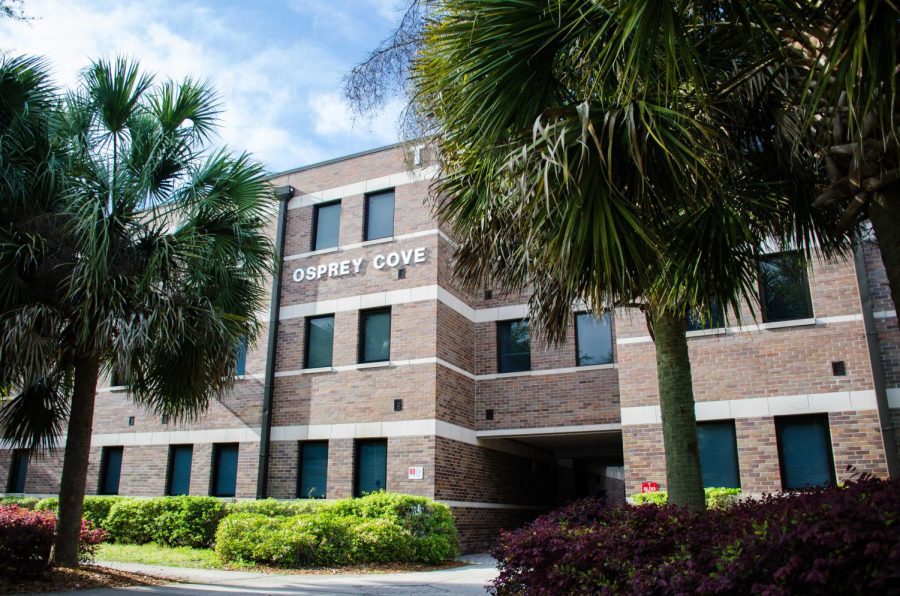 It's no secret that students would like more room. For UNF, it's about balancing students' preferences with demand. In this case, they are working to house as many students as possible. 
"I love selling double rooms. It gives everybody more square footage. Love it," said Boyle. "But, using these triple occupancy rooms helps accommodate more people. So a good number of the first-year class is going to be in a triple occupancy room, in a room designed for that."
In an email to students about how selection would work, Housing wrote: "There will be enough beds available in the system during online room selection […] but there will be high competition for certain room types."
Boyle said that there was no residency waiting list as of last week but that they are continuing to accept housing contracts from first-year students. That is, newly admitted, first time in college students. 
Right now, he said, they don't anticipate needing a waitlist because they've got a pretty good idea of how big the incoming class is and how many students want to live on campus.
"It's to my understanding that Enrollment Services is done admitting first time in college students in preparation for this fall that so that overall number is not going to grow," Boyle said. "But there are certainly a number of students who have not at this time put a housing contract in that could."
On the flip side, Housing hasn't accepted a housing contract from upperclassmen students since mid-January, he said. 
"While that creates some pain for other students, demand was certainly high at that point [in January]," Boyle said. "It continues to be high."
His advice? Have a backup plan. 
Apply for housing but not able to get a spot? Visit UNF's off-campus housing resource site here for more information. 
___
For more information or news tips, or if you see an error in this story or have any compliments or concerns, contact [email protected].