Jaguars fans entered the 2023 offseason with something they hadn't experienced in a long time: hope. 
The team was coming off of its first playoff appearance since 2018. In addition, the Jaguars pulled off a miraculous comeback against the Chargers and nearly knocked off the Chiefs to get to the AFC championship game.
New head coach Doug Pedersen made it clear that he was building something to be reckoned with in Duval County. This hype carried over into the opening of the Miller Electric Center, the new practice home of the Jaguars.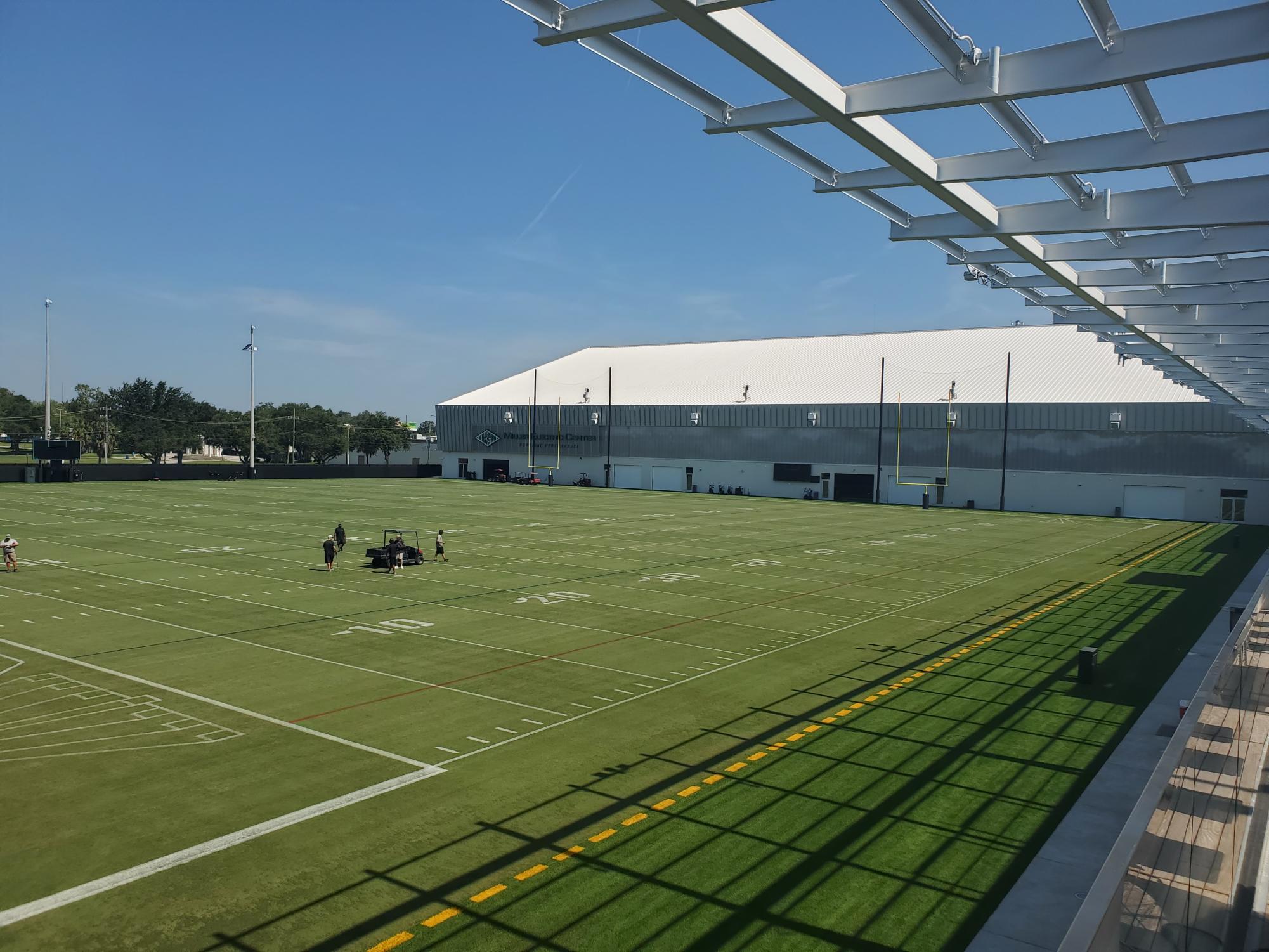 It has gotten its first taste of action with this year's training camp, which began on Wednesday, August 26. Fans have been able to enjoy the amenities that the new facility offers, primarily shade. Unlike the old setup, a canopy covers the set of chairback seats that run along the sideline.
While eyes have been on the Jags' new digs, there's plenty of storylines on the field that are worth noting. 
Primarily, quarterback Trevor Lawrence is coming off of a wildly-successful sophomore showing. He has rightfully garnered hype, but some still aren't completely sold. This season will serve as a great chance to prove to the nation that he can be the generational talent he has previously been billed as.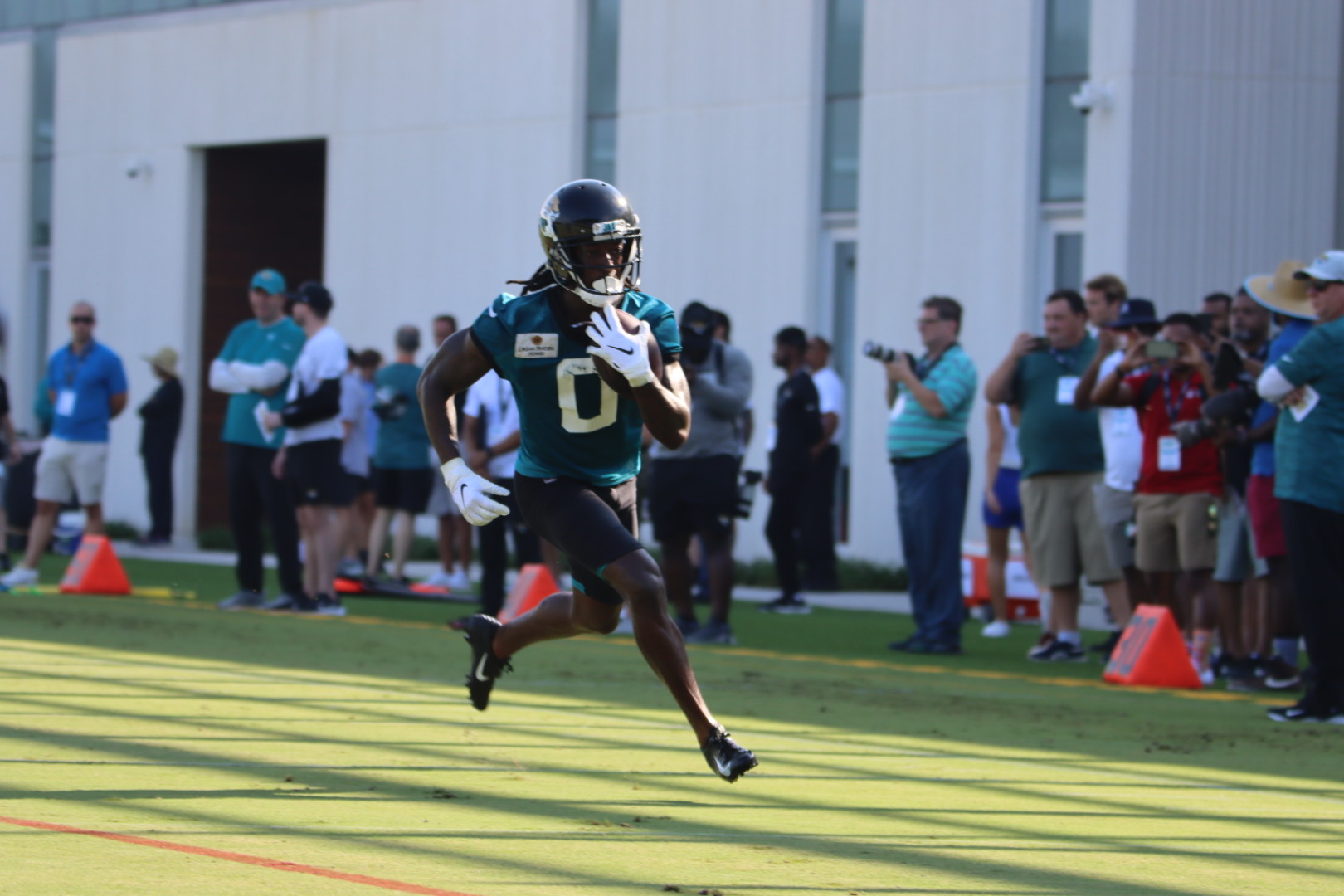 Another centers around wide receiver Calvin Ridley. While he isn't brand new to the roster, he will be getting his first reps as a Jaguar. The Fort Lauderdale native hasn't played in an NFL game since October, 2021 due to a gambling-related suspension. 
Jacksonville took a gamble of their own by trading for him, but it's hard to know what to expect when someone hasn't played for so long. If he returns to his old form, though, Ridley will greatly bolster a receiving corps that has shown sparks of danger.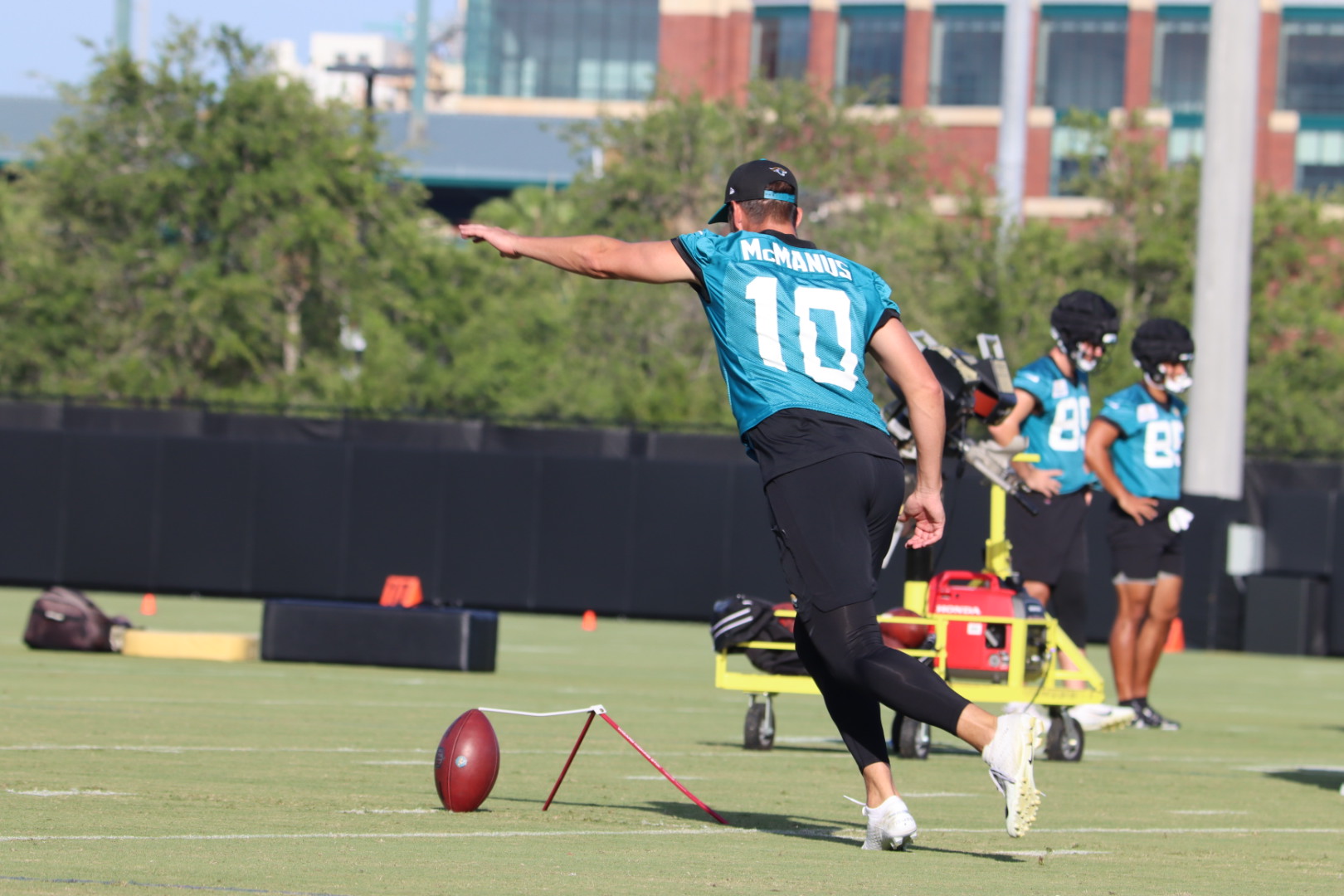 Lastly, one point of contention between the franchise and its fans this offseason was shipping off kicker Riley Patterson to the Detroit Lions. In exchange, they received veteran Brandon McManus, who has long been considered one of the NFL's best. 
Patterson had some rough moments throughout the 2022 season, but ultimately cemented himself in Jaguars history with the winning field goal to seal the comeback win against the Chargers. Unfortunately, the youngster's history didn't last long. It'll be interesting to see if opting for proven success over young potential pays off, or even hurts the Jags in the long term.
While there's no guarantee that the Jaguars will match last season's success, they have a good chance of doing it again. The journey will begin on August 12 when they take on the Cowboys in the preseason opener. 
___
For more information or news tips, or if you see an error in this story or have any compliments or concerns, contact [email protected].