While students adjust to the hustle and bustle of their fall schedules, Osprey athletes and coaches have been working tirelessly to create a winning culture that will draw excitement from both the University of North Florida and Jacksonville communities. 
Since last season, there have been numerous changes across multiple UNF teams. Here's what's changed.
One such team is women's volleyball who, under head coach Kristen Wright, capped off the 2022 season with a 9-7 ASUN record that included a trip to the ASUN tournament. The program has set a high standard, one that fans are hopeful will be upheld as the team faces a tough 2023 schedule that includes Georgia, Florida State and Louisiana, plus a list of strong ASUN opponents.
To help maintain their high standards, Wright and her staff have brought in several  transfers to provide experience for  the team. Transfers such as middle blocker Kyla Solis from Clemson and outside hitter Morgan Wilson, who helped lead the Towson University program to four straight NCAA appearances during her time there, are among this group . 
With these new additions, on top of returning star players like Mahalia White and Rocio Morio, the UNF women's volleyball program enters the 2023 season as a force to be reckoned with.
Perhaps the team garnering the most questions following the 2022 season is men's basketball.
With the loss of prolific stars such as Carter Hendricksen and Jose Placer the team will appear as a very different unit in 2023.
Despite these roster shifts, head coach Matthew Driscoll and his staff have brought in plenty of quality players into the program over the course of the season.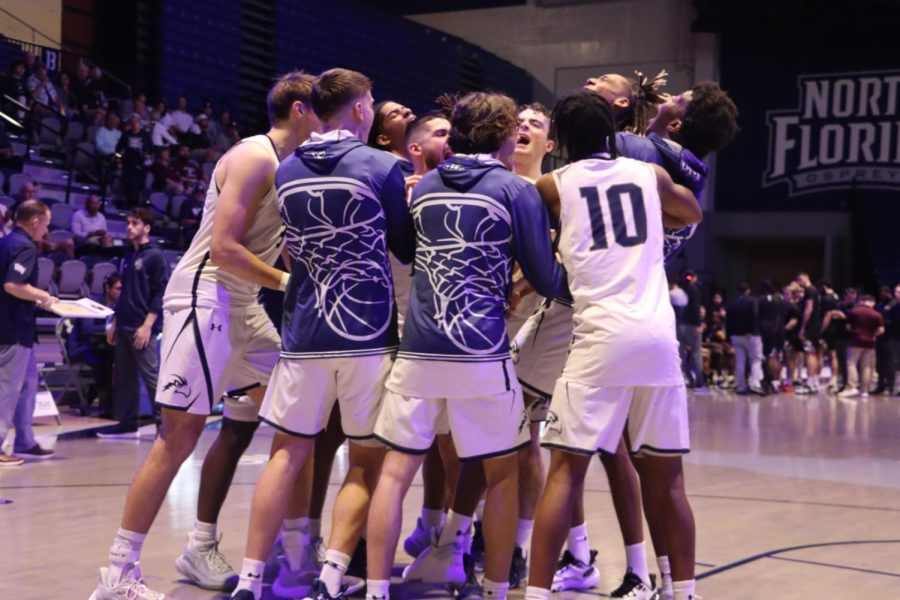 A prime example of these recruiting efforts resulted in the signing of Jasai Miles, a six-foot-six guard coming out of Miami Country Day High School. Miles  led his former team to two district titles and a regional championship while also racking up 1,723 career points before signing as an Osprey.
New additions like Miles, as well as the presence of returning talent in players such as Oscar Berry and Dorian James, should keep opponents in the ASUN conference on their toes.
The men's and women's soccer teams have also made plenty of changes, with the men's team adding seven new freshmen on the roster and the women's program with nine. 
The fall season will open with both men and women's soccer on the road this week. Both teams will compete on Thursday when the men's program faces off against USC Upstate at 7 p.m., and the women's team take on Georgia Southern at 6:00 p.m.  
Volleyball will be competing in a tournament in Santa Barbara, California, on both Friday and Saturday this weekend. Their first game will be against Denver on Friday .  The  second game will see the Ospreys compete against New Mexico State on Saturday. Both games will start at 7 p.m. 
Soccer will finish the weekend on Sunday when the women's team travels to Orlando to face off against the University of Central Florida Knights at 5 p.m. Then to finish things off the men's team will compete inside Hodges Stadium against College at Charleston at 6 p.m.
More information on the teams mentioned as well as additional sports can be found on the UNF Athletics website.
___
For more information or news tips, or if you see an error in this story or have any compliments or concerns, contact [email protected].