Presenting their annual job evaluation of President Moez Limayem Monday morning, the University of North Florida Board of Trustees called the president's first year a successful one.
The BOT called Limayem a "high caliber leader" and praised his role in securing significant funding, fundraising and other achievements this past year. Accordingly, the BOT awarded Limayem $100,000 in incentive compensation, an amount built into his contract and paid for with private funds. 
However, though the president's contract also allows the Board of Trustees to award an increase to his base salary, Limayem asked them not to do so, according to university documents.
Each year, the UNF president's contract allows for an increase to his base salary on top of an "incentive compensation," which is typically granted when the president reaches their goals for the year and receives a positive annual evaluation from the BOT. Read Limayem's full contract here.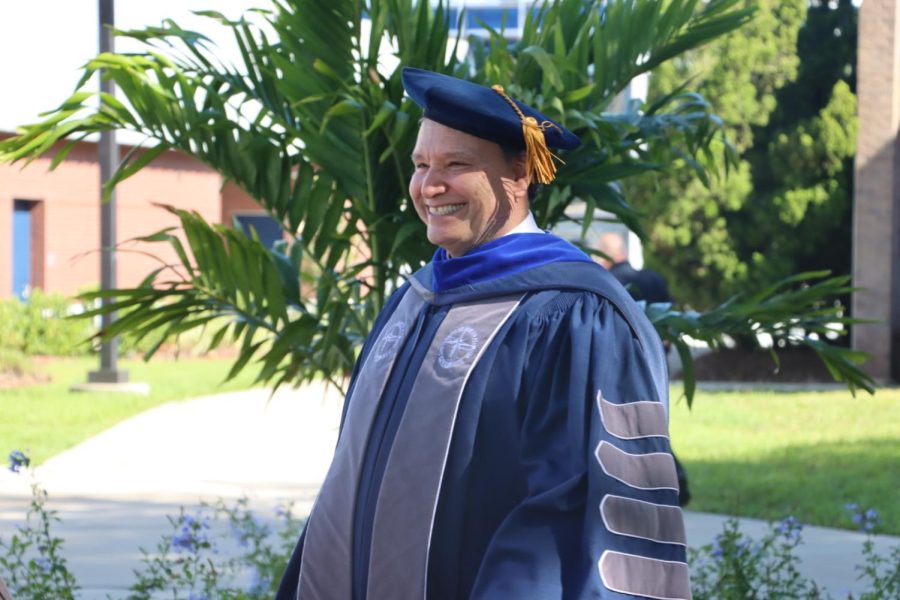 "The Board looks forward to working with Dr. Limayem in his second year of presidency as he works to elevate the University of North Florida and make UNF a destination of choice for students, faculty, staff and those investing in higher education," the BOT wrote in their evaluation of the president.
Limayem also presented his own self-evaluation, a 30-page-long document that outlined what he's accomplished since stepping into the role last year. Read his self-evaluation here.
"While we have faced a few challenges, I am very confident that UNF will continue to prosper, and the future will be even brighter," the president wrote in his 30-page self-evaluation. "I am proud to be the President of this fine university and feel fortunate to hold the position in which you have entrusted to me."
Read the BOT's full 2022-2023 evaluation of the president here.
___
For more information or news tips, or if you see an error in this story or have any compliments or concerns, contact [email protected].