This article expresses the views of its author(s), separate from those of this publication. Readers are encouraged to comment or submit a Letter to the Editor to share their opinions. To submit a Letter to the Editor, follow the instructions here. 
An artificial hold was thought to have been placed on Congress finding universal common ground. That theory was proven wrong, and the catalyst was none other than shorts.
Last month the Senate decided to remove and then unanimously reinstate a dress code.
Dress codes should be mandatory in areas of society that have an elevated significance over ordinary settings. How people choose to dress, especially in prestigious atmospheres, reveals how much they value the business they're conducting. The Senate is one of the highest authorities in America and should be treated as such, including dress codes.  
This saga of shorts in the Senate began in January of this year, when Pennsylvania Sen. John Fetterman took office.
On the campaign trail, a major part of Fetterman's shtick was dressing far below business casual. After he secured a place in the Senate, many wondered if he would trade in his baggy basketball shorts and don the expected suit and tie or at least a pair of khakis. Ignoring precedent, Fetterman frequently showed up on the Senate floor in his usual attire.
In order to allow Fetterman to continue dressing this way, Senate Majority Leader Chuck Schumer removed dress codes from the Senate. What is acceptable for a McDonald's line cook became acceptable for Congress. A bipartisan backlash ensued and within days, the SHORTS Act or SHow Our Respect to The Senate Act was passed, reinstating a professional dress code.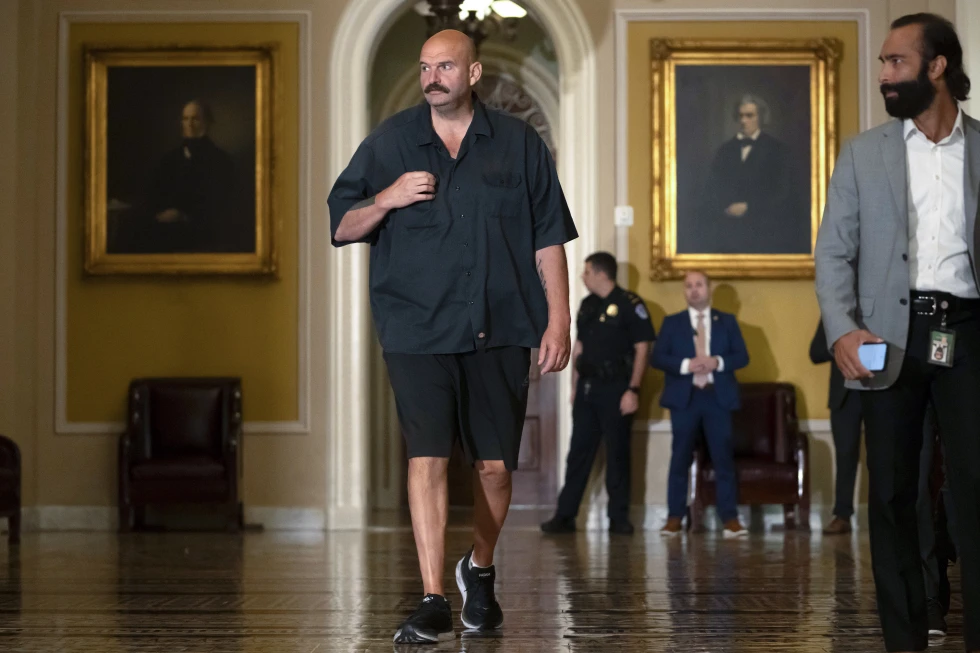 I would have never imagined there would be a time when Chick-fil-A had higher standards of professionalism than the U.S.  Senate, but that's exactly what happened. 
When I worked for Chick-fil-A, uniforms that included either a chef's coat or a polo and black dress pants were mandatory every day. Even missing name tags were noticed by shift managers. Chick-fil-A understands the importance of taking pride in one's work, even if it's excellent fast food and not lawmaking.
It was shocking to see the Senate of the most influential country on Earth not recognize the same values. Chick-fil-A employees never had a pause placed on their dress code and neither should Congress. 
Not only did Chick-fil-A have higher standards of dress than Congress, but so did our own Student Government. When a university's Student Government has higher standards of dress than our federal government, a lack of governmental seriousness becomes extremely apparent.
Why do government dress codes matter if they don't directly affect policy? While it's true dress codes don't inherently affect policy decisions, they aren't meant to.
Instead, their purpose is to convey a sense of respect for the setting of whatever event or proceeding is taking place. To demonstrate this point, if your friend showed up to your wedding in their pajamas, you'd likely be incredibly insulted, and rightfully so. 
Having a lack of seriousness in the government leads to another important question. If Congress, the nation's most powerful legislative body, doesn't maintain a dress code, then who should? Would it make sense to show up to an executive board meeting in a suit when Congressmen are coming to work in shorts?
Although it was surprising that this discussion needed to occur, thankfully it didn't take long for the Senate to unanimously correct their misstep.
Nonetheless, the precedent that professionalism in Congress is optional was set. I hope there's never another point in history where a fast-food chain expects more from its employees than the U.S Senate.
___
For more information or news tips, or if you see an error in this story or have any compliments or concerns, contact [email protected].