This article expresses the views of its author(s), separate from those of this publication. Readers are encouraged to comment or submit a Letter to the Editor to share their opinions. To submit a Letter to the Editor, follow the instructions here. 
Star Wars is in a Bacta tank. Disney has a knack for turning hulking franchises into Cinderella's mice, and unfortunately, Star Wars is no exception. The ending of the franchise's cultural relevance doesn't seem to be far far away.
Admittedly, I likely know a little too much about Star Wars. Part of the reason for this article is because of my following of the franchise, but more than that is the value I see in entertainment.
I believe in the importance of creative presentation, and to me, Star Wars is the pinnacle of fictional world-building as of yet. Entertainment is more than escapism; it's also a way to see an idealized version of humanity.
Films, television, and novels are where we get to experience people's heroism on an unnatural scale. The best versions of these mediums show us something intriguing we wouldn't have imagined on our own. They give us hope that it's possible to overcome the weighted changes in our own lives. Elevated fiction also gives us hints of real-world truth and provides us with a new perspective on problems we may face.
Whether it's Star Wars, DC comics or Stranger Things, we all look to stories for inspiration.
That's why I think writing an article about Disney Star Wars is worthwhile.
I'm far past skeptical of Disney's direction for Star Wars. Their direction for Star Wars has been aimless at crucial moments and inconsistent at others. That's not to say there haven't been a couple of home runs in a game of strikeouts. Some people even enjoyed the sequels, and that's okay. People should be free to enjoy the entertainment they find captivating.
With that said, objectively the recent direction of Star Wars and nearly all other major Disney brands has not largely led to increasing returns.
The first Disney-produced Star Wars movie made over two billion dollars. At the release of their second mainline film, "The Last Jedi," the fan base was torn in two.
Every downfall has a turning point, and for Disney Star Wars that was "The Last Jedi." This movie made the childhood hero of millions into a washed-up depressed hermit who turned his back on everything he was known for. Needless to say, that didn't sit well with the majority of fans.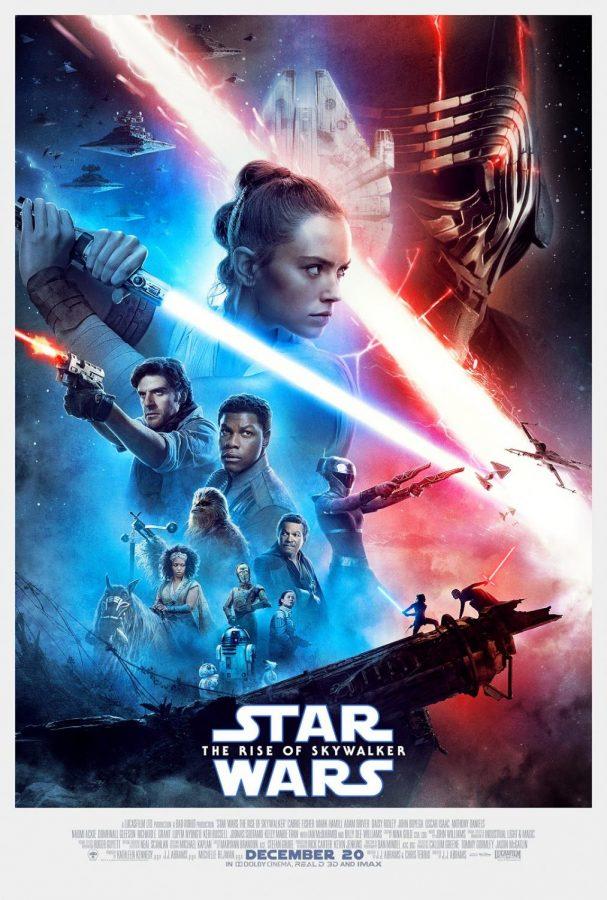 A year after "The Last Jedi" was released, the next Star Wars film was the first to be unprofitable in the franchise's nearly forty-year history. In one year, the franchise went from earning $2 billion a movie to $393 million.  
Most of the recent additions to the Star Wars canon, most notably "The Last Jedi" are void of a crucial understanding: what makes Star Wars compelling?
People enjoy Star Wars for its themes of familial bonds that bend, sometimes severely, but don't break, its persistence against all odds, courage when stepping into the unknown, and of course a consistent understanding of the fictional universe itself.
Disney doesn't seem to grasp those realities, and there are problems on all fronts of these themes. The main character of the sequel trilogy, Rey, is a perfect example of this disconnect.
Rey doesn't know who any of her family members are in the first two movies. In the final movie, she finally discovers their identities, but her parents are already dead. Don't worry, her grandfather is alive though!
Unfortunately, her grandfather has never spoken to her and wants nothing more than to literally absorb the life out of her. It is such a classic and multilayered story of family tension.  
Typically when consuming entertainment people just want to see interesting stories, with relatable characters in a fantastical scenario. If they could return to that basic formula, Disney might have a chance of winning back fans.
Thankfully there is hope on the twin sun horizon. Dave Filoni is the protégé of George Lucas, and he's still heavily involved in the story of many Star Wars projects. His newest show titled "Ahsoka" was met with a largely positive fan reception, receiving an 86% on rotten tomatoes.
Although it was generally well received, the brand damage seems to have been done. Based on the data available, "Ahsoka" performed poorly in viewership numbers.  
Whether the creatives behind Star Wars will be able to rescue this decayed brand remains unanswered as of now. But I believe if given the proper freedom these visionaries will be able to do so in time.
May the force be with you Star Wars; the odds are not in your favor.
___
For more information or news tips, or if you see an error in this story or have any compliments or concerns, contact [email protected].