Fountains expensive but worth it for students, UNF officials say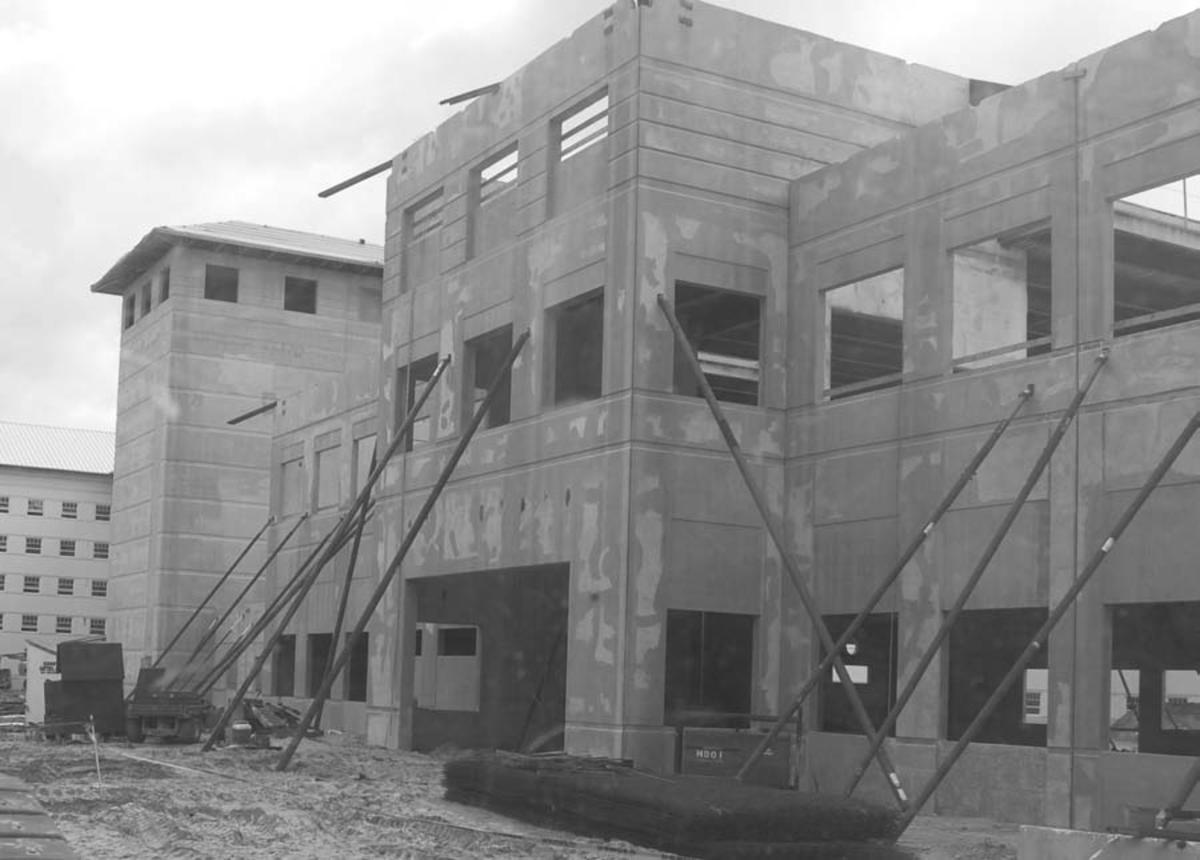 More than 1,000 students are expected to join the current dorm residents once construction on The Fountains is complete in summer 2009, UNF officials said.
Despite the 6-percent increase in all 2009-2010 housing rates, the university expects to fill the residence to maximum capacity, said Lynn Hendricks, director of Residence Life. At $4,500 per person, per semester for a private room, Osprey Fountains is the most expensive campus housing offered at UNF.
But considering the state of the economy and rising utility costs, the dorm is still an affordable option for students, said Paul Riel, director of Housing Operations.
David Wellington, a freshman psychology major at FCCJ, would love to live on UNF's campus in the future, but the financial burden of living costs is not an option.
"I just don't have the money to live here," he said.
The school is still keeping pace with the national average of 14-16 percent of full-time students living on campus, Riel said.
"Actually, we have seen an increased number of returning students signing contracts with fewer students enrolled," he said. "We are already overbooked on the private rooms."
Riel and Hendricks agree it's all about community and interaction with fellow students when it comes to living on campus.
The UNF population is also older than average, which has an effect on where and how people choose to live, Hendricks said.
Although all five residence halls will remain available to all students, upperclassmen have the priority to choose the Fountains.
"We are targeting everyone other than freshmen," Hendricks said.
Latoya Taylor, a sociology freshman major currently living off-campus, said she cannot wait to move into the Fountains.
"I think it's a good thing that there will be more to do than just to sleep and study," she said. "It is expensive, but I think it's worth it."
The new five-story residence hall will include six themed launches – such as Sports bar, Hollywood, Diner, Galaxy, Relax center and a library. The complex will also include a fitness center, outdoor pool, lazy river, convenience store,and business center, Hendricks said.
"I think students will appreciate what we have added to the campus," she said.
E-mail Andrea Farah at [email protected]