Alleged rape victim speaks out on April battery incident
EDIT (July 24, 2012 @ 6:30 p.m.): Due to a reporter's error, the Spinnaker removed two sentences regarding the actions of the suspects.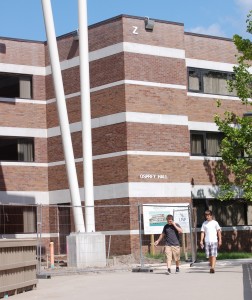 Left with the horrors of the aftermath of her April 15 sexual battery incident on campus, the alleged victim reached out to the Spinnaker June 15 to share her story.
Months after the incident, the Florida Department of Law Enforcement is still processing evidence, and 17-year-old Emily, who is not a UNF student, said the wait is only prolonging her worries.
She said she wants to return to a normal life, but after everything that has happened, her life hasn't been the same.
"I go outside and get terrible headaches and stomach aches because I'm so nervous to even run into people, which I already have," Emily said. "They didn't see me, but I saw them, and I had a break down. I can't even go out of my house not having a worry in the world."
Back in April, following a party in The Flats, Emily went with three males to Osprey Hall where she said one of the males proceeded to rape her, while the other two remained in the room. One of the two pushed her back on the bed at one point when she tried to get up, and attempted to kiss her, but Emily recalls him making no further physical contact.
She said her recollection of parts of the night is somewhat cloudy because she had been drinking throughout the evening of the incident and thought she may have even been drugged.
At the time, Emily said she could identify the three males by their names. Emily first met the males, one of whom lived in the Hall, several weeks before, through a friend who is a UNF student.
The incident occurred April 15, and Emily, whose last name will not be released because she is a minor, told her parents April 16. They then notified UPD.
Emily now sleeps in her parents' room, she said, and she never drives alone.
"I don't like to be alone anymore," she said. "It scares me."
The police report filed at the time of the incident classifies the suspects as at large, and Emily said she is concerned with what these individuals will do if they are left to go free.
"The thing that scares me the most is that it will happen to somebody else," she said. "If this was their first time doing something like this, there's always: 'If you get away with it the first time, why not do it a second time?'"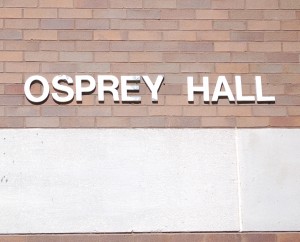 Emily said her life now is nowhere near normal, but the close of this case and the punishing of what are — for now — only suspects could change that. However, with UPD's investigation over and evidence in the hands of the state, there is no telling when that will happen.
"Once we get the results, we sit down with the state attorney and decide whether or not to file charges," said UPD Chief John Dean. "We've done everything we can do, so it's totally at the mercy of FDLE."
The chief of police told the Spinnaker to direct all questions for Phil Kearney, the detective assigned to the case, to Dean, instead. The Spinnaker will not be able to speak with Kearney, until the investigation is closed, Dean said.
Despite learning of the incident, UNF students said they still feel safe walking around campus and living in the dorms. But they take certain measures to ensure their safety.
"I feel safe at UNF because I chose a very safe school, it's in the middle of a very good town, and I have good friends," said Amanda Taramona, a UNF biomedical science freshman who lives in the Osprey Fountains. "And I've never met anybody that's ticked me off to the point where I feel unsafe. "
Taramona said she and her friends don't travel at night, unless they're going to a party. When they do, they always stay together and keep their phones fully charged. She and her roommates also keep whiteboards on their doors, on which they write what they are doing and where they are going.
Other students know certain dangers exist but feel confident in the precautions they take to stay safe.
"Being aware of your surroundings is key," said Zachary Kelly, a UNF physics junior who is also an Osprey Fountains resident. "If you know where you are, who you're hanging out with, and you're in a safe environment, you're not going to get in any trouble."
Bethany Fields, a UNF criminology freshman, also lives in the Osprey Fountains. She agrees awareness is imperative but said UNF does a good job of stressing safety.
"When I went to orientation, I was getting sick of all of the safety precautions they were taking," Fields said. "I actually do feel very safe here."
UNF Women's Center Director Sheila Spivey said one in four women will be the victim of sexual violence during their college tenure. This is often because individuals in this age group are dating and taking part in other activities the general population is not.
Also, the numbers of sexual violence-related incidents on college campuses can increase with the number of students, she said. UNF, however, doesn't see much of this activity. Spivey said UNF has a relatively safe campus environment, so its numbers of sexual victimization are low.
To date, Emily and her family do not know when the evidence results will be returned and are frustrated with the long process.  However, Emily hopes speaking out about it will raise awareness about the significance of her case.
"I'm only doing this to let them know I'm not going to sit back and let them stick me to the side because this is important," she said.